Most of us will happily admit that we love watching porn. We tend to have favourite things to search for or actresses to watch. There are certain things which will always be popular when it comes to porn searches. However, our interests change over time.
We might be more inclined to look for things based on what is happening in the world. For example, Pornhub's 2018 Insights showed us that Stormy Daniels was a popular search, as was the game Fortnite. People also wanted to watch high quality porn in 4K, and I can't say that I blame them.
I decided to take a look at the searches that the people of Ireland have been conducting. To find out I used Porn MD's trending page… and I have to say that some of the results surprised me!
Compilation porn
There are times when you want to watch a certain act more than anything else. Sites like Pornhub allow you to skip through the video, showing you when different acts and positions happen. It makes it easier to find exactly what you are looking for, but often the clips are shorter than we would like.
And so somebody decided to create compilations. Compilations are clips put together of specific things. When it comes to porn, that usually means certain sex acts. You'll get to watch the act over and over again without stopping. Often the compilations can go for ten minutes, meaning that you have plenty of material to watch.
If you just want to watch one things happening, such as the money shot or an eye-rolling orgasm, then compilations are perfect! Personally I find the constant jumping and changing of the porn stars to be a bit jarring, but it might be perfect for you.
Homemade and amateur porn
One of the growing trends we have seen over the last few years is amateur porn. It has proven to be one of the most popular porn searches of 2018, but even with the arrival of 2019, you can't get enough of it! It is the number two most popular search for Ireland in the last week, showing that it isn't shifting.
Are we surprised? Not really. Back in 2015 I wrote about the things amateur porn teaches us about sex, and it is all still true. Amateur porn is more realistic, which is why we enjoy it so much.
Professional porn can feel very fake. Usually there is a lot of moaning the moment that the clothes come off, which can be a big turn off. That doesn't happen in amateur, which is why we love to search for it and watch it so much.
It's all relative
Another one of the most popular porn searches for Ireland over the last few years has been anything to do with taboo or incest. Again, the last week of porn searches has shown that this is a trend people are really getting behind.
Out of the top six searches trending for Ireland on Porn MD, taboo appears in two. The first is for 'mom son' at number three, while 'step sister' is number five. By having them be step relations, it isn't incest, but still feels taboo. And that is what makes it so appealing.
If you take a look at the most recently watched videos, or even the top videos, on any porn website, the chances are that they will involve the family in some way. Usually it is step siblings or a step parent. I'll be honest and say that I don't understand this type of porn myself, as it does nothing for me, but others seem to love it.
POV
POV porn tends to go up and down rapidly in the trending searches. At the moment it is on the up. As you will likely already known, POV stands for point of view. This means that the camera will be positioned and move as though you are looking directly through the eyes of one of the stars… though it typically tends to be the man.
It is the most immersive porn you can watch. Everything that happens feels like it is happening to you. If you are jerking off along with it, you might find that your actions speed up and slow down, depending on what is going on in the video.
The only problem is that it isn't actually happening to you. This can put people off a little, as they really want to feel those wet and juicy lips wrapping around their cock. Some opt to use sex toys at the same time, while others decide that they want to go and find a companion to meet up with.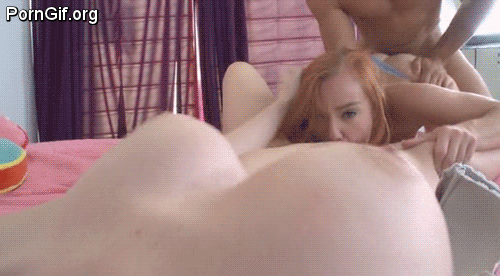 Irish
Oh Ireland, how I love you. No matter when I check the trending searches, 'Irish' or 'Ireland' is always up there. You are incredibly patriotic when it comes to the porn that you watch, and I hope that never changes.
It seems that many of you are looking for a familiar accent when it comes to porn. It might even be that you simply want that sexiness Irish people havethat no-one else can compare to. Either way, you search for this type of porn constantly.
The best thing is that Irish porn covers a huge range of different things. A quick glance has shown me that you can enjoy jerking off instructions, sloppy blowjobs, and even something for the foot fetishists among you. The Irish have it all!
Popular porn searches
There are some porn searches we will constantly see on sites. Anal, lesbian, and MILF seem to be some of the most popular searches of all time. However, our tastes change a lot throughout the year. As we can see above, the searches for Ireland just this week are very different.
Is there anything listed above that you have been searching for? What kind of porn have you be looking at this week? Tell me all about it by leaving a comment in the box below!
Latest posts by Lara Mills
(see all)