What words would you use to describe your ideal sex session? You might use words like 'passionate', 'intense', and 'spontaneous'. You may even say 'loving' or 'sensual', depending on your mood. Whatever you say, the chances are that the word 'scheduled' won't be in there.
And yet, that seems to be the way that our sex lives are going! Life is busy and seems to constantly find a way to make having fun difficult. We don't have time to enjoy the simple pleasures of life. That is why some couples are setting up sex schedules.
How do you go about creating a sex schedule of your own? Doesn't it ruin the spontaneity of sex? What's the best way to suggest it to your partner? I answer these questions and more right here.
What is a sex schedule?
A sex schedule is exactly what it sounds like. It is a schedule for sex. You and your partner will decide on a calendar the exact time and date when you'll have sex. You won't plan anything else for during that time, and you'll make sure to take the phone off of the hook. There will be no interruptions, reserving that time purely for sex.
Why are people scheduling sex? Quite simply it is because we don't have the time… or rather, we struggle to make the time for sex. I have a busy life. I work five days a week, I'm constantly heading to the gym, I'm eager to go travelling, and I have a busy social life. Finding the time for sex is hard, especially when you want to put all of your energy into the act!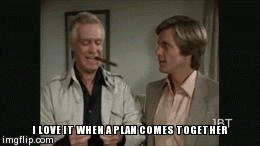 Doesn't that kill the fun?
You might be sitting there thinking that scheduling sex kills the fun. "It should be spontaneous!" I hear you cry. Well, scheduled sex might not be spontaneous, but it can still be the most incredible sex if you do things right.
Think about it. You and your partner might decide that Friday night at 8pm, you'll have sex. Great! The entire week leading up to it, you know you're going to fuck. All day you'll be thinking about it. You might start thinking of the things you can do together. By the time 8pm rolls around, you're both super horny and ready to go!
How do you suggest it?
For a lot of people, a lack of sex can be a bit of a deal breaker. The sad thing is that it often isn't our fault. We don't consciously decide that we won't have sex. It is just the way that things happen. This is why it is worth taking the time to talk to your partner about it… but how?
If you want to create a sex schedule with your partner, you should sit down to talk in a neutral environment. Tell them that you want to spend more intimate time with them, and that you believe a sex schedule is the way to go. Answer any questions that they have and see how it goes!
How do you create your schedule?
When it comes time to actually plan it, you should sit down together with a calendar and your diaries before you. Try to plan it roughly a week in advance. That way, you can adjust if you need to for certain circumstances. Hopefully you won't need to, but sometimes life happens.
Choose a time when you are less likely to feel stressed. The end of your working week is good for that. When are your days the quietest? If you often get calls from family in the evening, avoid this time. Go for a quiet time when you won't be interrupted. The write it in the diary as something like "date night". It's that simple!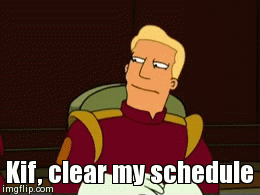 Lara's experience with a sex schedule
The first time I heard about creating a sex schedule I was hugely sceptical. I didn't understand the point of it and I thought that it would ruin the fun of sex. But I tried it, for the sake of science. An ex of mine had a very busy work life and social life, and our sex lives were suffering from the clash of schedules. Setting our own sex schedule was a huge saviour.
There were nights when we kept things tame and simple. It was just sex, nothing fancy. There were also times when we'd plan more adventurous stuff, especially if we had more energy. It worked well for us and I will definitely be doing it again!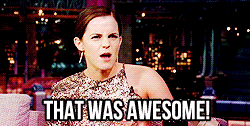 Would you schedule sex?
I'll admit that scheduling sex sounds like the least sex thing that you could do. We have all of these ideas about sex, but putting it on a schedule is a great idea. It means that it is more likely to happen, and the built up to it can be intense!
So would you schedule sex? Have you ever made sex schedules in the past? I'd love to hear from you. Leave a comment in the box below or join in the discussion on the forums!
Latest posts by Lara Mills
(see all)