Summer has arrived, which means that we get to enjoy the sunshine and warmer weather. The problem is that there are plenty of summer problems we have to try and contend with. Whether it is hay fever or simply the heat getting to you, it can be hard to manage.
We already know that sex has a number of benefits, but as the summer closes in, it could actually help you deal with a number of summer problems. Here's how.
Hay fever
Hay fever is something that many people find themselves struggling with when summer arrives. The allergy to pollen means that you might find yourself feeling bunged up, like you might in winter, even though the sun is out. Itchy eyes, a block rose, and headaches are some of the common symptoms hay fever sufferers have to deal with.
Typically people will use antihistamines in order to treat hay fever, but most would prefer another type of remedy. Lately, studies have suggested that sex could help with hay fever, meaning that you could fuck your way to surviving the summer.
Researchers believe that sex helps to constrict the blood vessels. This can unblock your nose and help to clear your streaming eyes. Your orgasm could help to reduce your allergy symptoms, making it easier to cope with hay fever in the summer.
Too hot for sex
Another big concern for many of us is that it becomes too hot for sex. You'll strip off and find that you are still sweating from the heat. You could open a window, but all that seems to do is move the warm air around the room some more and let your neighbours here you are it. So how do you fix it? Thankfully there are a few different methods you can use to cool down sex.
Shower sex:
There is no better feeling when things get hotter than jumping into a nice, cool shower to lower your temperature. It helps to refresh you, leaving you feeling like the heat hasn't touched you at all. It could also be the perfect place to have amazing sex!
Shower sex can be difficult to do at times, especially because of the limited space. However, it is a good way to cool off. You'll find that rear entry positions work well. Best of all, jumping into the shower with your partner is a brilliant way to start your day.
Temperature play:
Temperature play is something that many people tend not to think about exploring. They automatically assume that their partner is going to burn them in some way, but in the summer, you'll find that it is the perfect time to experiment with the other end of the spectrum.
The chances are that you'll have plenty of ice cubes in your freezer. You want to enjoy a cool and refreshing drink, right? Well, why not take these ice cubes into the bedroom with you? You can slowly trail them along your partner's body, teasing their nipples with them. You could even hold one in your mouth while you go down on them. The combination of hot tongue and cool ice cube is going to be sensational!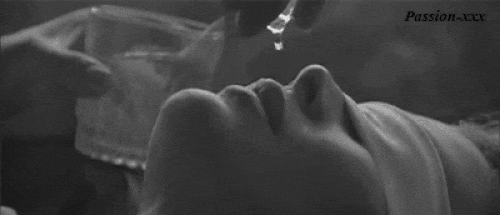 Sex outside:
Summer problems often come about as a result of being outside in the sun. Most of us will be familiar with the typical pilgrimage people do to the local pub. We want to enjoy a cool pint in the beer garden, catching up with friends and making the most of the good weather while we can.
If you have a nice and secluded garden, or even a balcony, it might also be the ideal spot for a little summer sex. Being outside means you are likely to catch the breeze, and it is thrilling to fuck outdoors. You'll just have to be careful about getting caught!
Summer problems solved by sex
There are so many different summer problems that we tend to face, but the biggest is the fact that it is just too hot for sex. Sex feels clammy and uncomfortable in the summer, unless you can find a great way to cool down.
Hopefully our suggestions above help you out. If you have some of your own, you can share them by leaving a comment below. How do you stay cool during the summer?
Latest posts by Lara Mills
(see all)