Most people have a fantasy. They might love the idea of being tied up and fucked by their partner, or they might want to meet a stranger at a bar and hook up in public. Our sexual fantasies are as diverse as we are, but there are a few common ones we tend to have.
There are certain fantasies which are more universally appealing to us than others. Because they are more popular, it often makes it easier to find partners willing to explore them with us. So which sexual fantasies are the most common to have?
Two's company, three's a party!
We shouldn't be surprised by this, but most people seem to have a threesome on their list of fantasies. They might love their partner dearly, but there is something thrilling about adding a third person to their lovemaking that makes it even more exciting.
Even for those who aren't in a relationship, the idea of fucking two people at once is almost too much to resist. They might look online to find someone willing to make this fantasy happen.
For men, the focus tends to be on having sex with two women at once. Women, on the other hand, aren't too concerned by the gender of their partner. They love the idea of sharing a bed with two people, as it is the number of people rather than the genders of their partners that really gets them off.
Give yourself up
Another popular fantasy is one featuring BDSM, though more specifically the focus is on domination. Whether you are hoping to give yourself up to your partner or you are looking to take control, you should know that you aren't alone.
Although we might not like the series, Fifty Shades might have something to do with it. It really helped to make BDSM mainstream and draw attention to the fact that it is a lifestyle many love.
The beautiful thing about BDSM is that it covers a huge range of our sexual fantasies. It could simply be about control, getting your partner to do as you command. However, it could also involve things like spanking, temperature play, and even cock and ball torture. The choice is yours!
Trying something new
We get bored of routine. Getting up at the same time every day to go to work and doing the same things over and over is enough to drive you insane. This is why we like to mix things up, even if it only seems like a small thing at the time.
It is the same with our sex lives. Sex can become boring if we don't vary it a little. For many people, the biggest and strongest out of all of their sexual fantasies was the desire to change things up a little.
Just how they changed things varied widely. Some just wanted to try a new position, while others dreamed of fucking outside. If you are looking to spice things up, a new sex position might be just what you need without throwing you in at the deep end.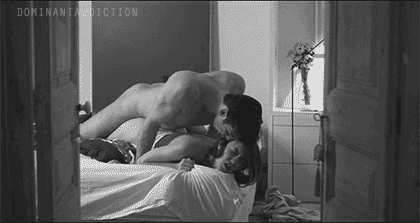 Sex outdoors
Speaking of sex outside, this is another of the most common sexual fantasies we have. Many people, though particularly women, loved the idea of fucking in a public place, though specifically a place where you might get caught.
It is the risk behind the act that turns us on so much. We don't want to get caught, but the idea that we might get caught in a compromising position is strangely thrilling. We want to see what might happen.
Some of the spots people think about are places like the office, a park, or even near your favourite bar. Others dream about stepping into a lift with a sexy stranger and fucking against the wall, hoping that the doors don't open before you are done. It is extremely thrilling!
What are your sexual fantasies?
I'm happy to admit that I am a try-sexual. I am willing to try absolutely anything in the bedroom once, just to see what it is like. So for me, all of the fantasies above that I haven't already tried sound pretty appealing.
What about you? Are there some sexual fantasies I've mentioned that you are eager to try out? You can tell us all about them by leaving a comment in the box below. Which fantasy does it for you?
Latest posts by Lara Mills
(see all)