Our taste in porn might change over time. While we may have started off watching lesbians licking each other all over, we might move on to other things. Like many things in life, certain porn trends go in and out of fashion.
We already know that the top porn searches tend to vary country to country, but what is it that Ireland is looking for right now? I take a look at Ireland's trending porn searches, so you can see what it is turning us on right now.
A love of anal
One thing that hasn't really changed over the years is our love of anal. Out of all of the taboos, this is probably the easiest for us to accept and deal with. Fucking someone up the ass, or being taken up the ass, is an incredibly thrilling thought for many of us.
Over the last week, Porn MD shows us that anal is top of the trending porn searches in Ireland. We can't stop searching for it, and it beats out the usual contenders for the top spot. Lesbian and threesome can all take a backseat.
The casting couch makes a comeback
How many of us have seen a black leather sofa in a white room and made comments about it looking like a casting couch session? Well, it seems that the casting couch is making a comeback.
Over the last week in Ireland, it seems that you have been looking for it. 'Casting' has hit the trending porn searches for the country, sitting firmly at number two. It seems that the white room with a sofa is enough to turn us on!
Compilations galore!
For most people, there is something very specific that we will look for when it comes to the things that turn us on in porn. I look for things like cunnilingus, while others might be tempted to simply watch people orgasm.
Compilations have always been popular in porn, and this week is no different. They come in at number three on the list for the country. Is it the cumshot compilations that we love, or are we tempted by something different? Let us know in the comments below.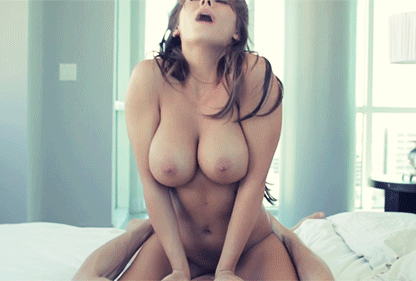 Homemade and amateur goodness
Most of the porn videos you'll find online when searching for porn are very professional. They are in a studio or on location to film, with great lighting and a number of different angles to ensure that you don't miss any of the action. However, most of us find that we get bored of it. It tends to follow the same pattern and so becomes predictable. It can also feel really fake, which is a huge turn off.
Over the last few years, amateur and homemade porn have been on the rise. It seems that we love it in Ireland, as it is the fourth trending search of the last week. It feels more realistic than traditional porn. It also seems a little voyeuristic, as you are watching another couple in an intimate moment.
Ireland's trending porn searches
There are a number of other trending porn searches for Ireland in the last week we should mention. While 'British' appeared, so did 'Irish', showing that you are all eager to see some of the finest Ireland has to offer on the screen.
Other taboo subjects such as step sister and MILF also made an appearance, as did JOI. Jerking off instructions are more popular than ever, because we want someone else to tell us what to do. It makes it far more exciting for us!
Are you surprised by the trending searches for Ireland? Are you guilty of searching for one of the above things? Let us know by leaving a comment in the box below.
Latest posts by Lara Mills
(see all)