If you are anything like me, you aren't quite over the way that season seven of Game of Thrones ended. Viewers have been left with so many questions, though the big one on our lips is "when is season eight coming?" And the answer is that we might not see it until 2019.
This is a long time to wait to see just who will sit upon the Iron Throne in the end, and there aren't a lot of ways you can get your fix, other than by rewatching the show or playing the Telltale game to keep you entertained.
But now there are plenty of other ways you can enjoy Game of Thrones, and some of them let you take it into the bedroom. See how you can kink up your sex life with these Game of Thrones costumes, toys, and role play ideas! If you are not completely caught up on the show you will want to look away now, for this blog is dark and full of spoilers. You have been warned.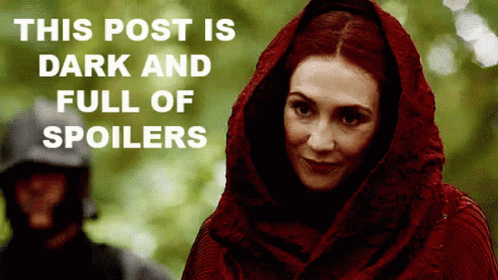 The fashion of Westeros
I'll admit that there have been a few times throughout the show when I've said "I want that dress". Mainly about Daenerys' wardrobe, but others too. You might be in the same boat. Perhaps you have heard that Jon Snow's coat is made using an IKEA rug, but found that trying to recreate it at home just doesn't work so well for you?
Thanks to Yandy, you can now join the Night's Watch for yourself. Their costume, called Yandy Sexy Northern Queen Costume, allows you to follow in the footsteps of Jon Snow, but in a much sexier way. Perfect for recreating the moments with Jon and Ygritte! It will set you back $149.95 for this item, but if you are inspired we are sure you can make your own.
Maybe Jon Snow isn't your thing. Maybe you'd rather play out Daenerys and Khal Drogo, or perhaps you want your partner to dress as the Mother of Dragons and order you (as Daario Naharis) to take off your clothes? If so, there is the perfect costume for you! It will certainly spice things up in the bedroom. Plus, at just $99.99, it is cheaper than the Crow alternative above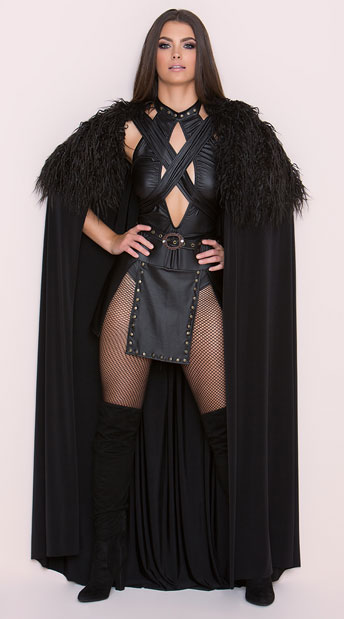 Game of Moans
Have you ever felt as though there just aren't enough Game of Thrones themed sex toys in the world? No? Well, you're not alone there. But it seems some people have, and so Geeky Sex Toys have brought out a few toys to satisfy you.
Jon Snow has an impressive weapon (by this we mean Long Claw), but some have seen it and thought "you know what this needs to be? A dildo". And so Jon Snow's sword has become a weapon of pleasure. The dildo sword, named Long Shaft, is 11.5 inches long, with 6.5 inches being insertable. It might be expensive compared to your usual dildo ($110), but it will certainly be a talking point in the bedroom for you and your partner… especially if you get the costume shown above!
Looking for something a little more discreet for your pleasure? Don't worry, they've got you covered. You can buy a dragon egg, designed to store your bullet vibrator. It even comes with a vibrator, and while it might be pricey (between $50 to $100), it is a fun way to store your favourite toy.
The sex scenes
The show has plenty of sex scenes in it to inspire you in the bedroom, and you could even have a go at recreating some of them with your partner! Okay, so it might be difficult to recreate Daenerys and Jon Snow on the boat at the end of season seven, but there are plenty of others you could try.
There is the scene with Robb Stark and Talisa, where they fuck on the floor. It is a spontaneous fuck, and because Robb doesn't even bother to take off his trousers, it makes for am incredible scene.
For Gendry in season three, he must have felt like the luckiest man alive. There was Melisandre, a beautiful woman, naked before him and eager for sex. She leads him to bed and they start to fuck before she decides to tie him up and put leeches on him. Sure, it's not how he wanted it to end, but until that moment it was hot, and you could recreate it by being tied to the bed in the same way.
Who will win the Game of Thrones?
Hopefully these ideas and suggestions will help you pass the time until Game of Thrones season eight hits our screens. The show has given us plenty of sexy things to think about, as well as a number of shocks!
Who do you think will sit on the Iron Throne? Will Cersei still hold it, or will Daenerys swoop in to take it from her? Maybe Sansa will step up? Or perhaps there is someone else simply waiting in the wings?
Tell us your thoughts, and your theories on the show, in the comment box below. You can even tell us which sex scene was your favourite in the show!
Latest posts by Lara Mills
(see all)