People watch porn. This isn't a secret. Sure, there are some people out there who feel that watching porn is sinful and wrong, but we simply cannot help ourselves. When the temptation to spend time with Palmela Handerson and her five friends strikes, we will go online to look for some entertainment on porn sites. The Irish make up a huge portion of porn viewers, and so one of the biggest porn sites decided that it was about time they took a look at Ireland's favourite porn videos.
The porn internet giants, Pornhub, created an "Ireland Insights" to tell us all about Ireland's favourite porn. They looked at our top searches, how long each area spends on the website, and Ireland's favourite porn stars. Join us here on Escort Ireland as we take a look at Ireland's favourite porn, according to Pornhub.
Top search terms
It shouldn't really be too surprising that the most popular search term for porn worldwide is also the most popular in Ireland. It seems that, of all of Ireland's favourite porn to search for, lesbian is right at the top. There is something about seeing two sexy ladies rolling around in a bed together, kissing every inch of skin they can see, that turns us on.
Another popular search is MILF. We love mature women in Ireland. They have such incredible experiences in the bedroom to share with us, and we want to learn more from them. We want to discover all of their secrets and test our skills with them.
The result in third place might be a little surprising to some. It seems that one thing the Irish really love is themselves. Yes, you guys have been searching for Irish porn enough to put it just below MILF on the list. It comes above step mom, celebrity sex tape, and step sister.
Other entries to the popular search terms are cartoon, joi (jerking off instructions), and anal. It seems that you love your porn to have that little touch of kink to it to help get you off.
Porn interests change by county
Another thing that Pornhub did in their insights is create a map of Ireland, showing each county and the porn that they love to search for the most there. For the majority of counties, lesbian porn was a firm favourite. From Mayo to Wexford, this is the porn that you search for the most.
However, MILF is also popular in a high number of counties. Donegal, Roscommon, Cavan, Monaghan, Meath, Kerry, Cork, and the north of Tipperary felt that watching mature women showing off their skills in the bedroom was a bigger turn on than two ladies going at it.
Dublin and Galway, according to the map, are both big fans of Irish porn. This is hardly surprising, given that earlier this year a study declared that the Irish are the sexiest of all. You want to hear that hot accent in the heat of the moment, and honestly, we can't blame you.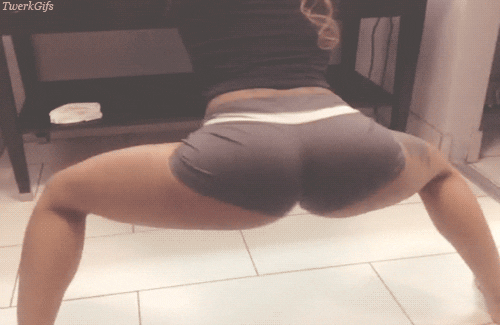 The people of Westmeath enjoy JOI, which stands for jerk off instructions. They want a sexy lady to tell them what to do, telling them just how they should jerk off for them. Those in Leitrim also have unusual interests in porn, as they enjoy watching sexy ladies twerking their ass for them.
The hottest porn stars
While a lot of people are happy to simply search for lesbian porn and be done with it, others like to get a little more specific with their searches. They might have a favourite porn star they want to see instead, and they might be eager to see if they have any new videos out. Ireland isn't any different.
Stars like Lisa Ann and Mia Khalifa feature pretty highly on the list of Ireland's favourite porn stars, but it seems that there is one sexy lady who beats them all: Kim Kardashian. Given Ireland's love of twerking and anal, we shouldn't be surprised that this star with the sexy ass features so highly on the list. We just can't get enough of that Kim K booty.
How long do you last?
Pornhub also likes to spend a little time working out just how long each country spends on their website. Ireland average, it seems, sits just five seconds under the worldwide average, spending a total of 9 minutes and 15 seconds on the site for each for visit.
However, they also decided to take a look at how that average changes from region to region. It seems that those in Dublin don't last as long on the site, coming in at 9 minutes and 7 seconds per visit. Next comes Fingal and Wicklow, who spend 9 minutes and 8 seconds and 9 minutes and 14 seconds on the site on average.
If we look at the other end of the scale, it seems that those in Wexford have more staying power. In fact, they manage to last a whole 9 minutes and 46 seconds on the site… that is 39 seconds longer than those in Dublin! Those seconds can make a difference, and we wonder if this means that those in Wexford are able to take their time and slow things down even more in the bedroom.
Ireland's favourite porn
We all have our favourite type of porn to watch. Personally, I'm a fan of watching lesbian porn. Something about it just turns me on and makes me want to try it out for myself… and given Pornhub's Ireland insights, it seems that I am not the only one.
Lesbians, MILFs, and Kim Kardashian are all very popular in Ireland, but does Ireland's favourite porn match up with your own preferences? Do you have an interest that doesn't seem to feature? We want to hear from you, so join in the discussion by leaving a comment in the box below.
Want to see what else Pornhub discovered about Ireland and porn? You should take a look at the full Ireland insights and see what else you can learn about the naughty Irish.
Latest posts by Lara Mills
(see all)