Ah, science. Is there anything it can't do? Well, yes there is, but that's not the point. Every day there are new studies to look at our lives and how we can make them better. The latest one suggests that good sex might just play an important part in our lives.
The study discovered that having good sex might just be one of the things we need for our happiness. I don't know about you, but I always feel happier after good sex. Is this really news though?
Sex and happiness
For a lot of people, sex is important in a relationship. If you seem to fall into a rut and aren't getting any, it can seriously leave you feeling like crap. It makes you question everything in your relationship, especially because sex is a great way to relieve stress. I've mentioned this before, but sex is an amazing way to blow off some steam when you are feeling tense.
However, not just any sex will do. It has to be good. You don't want to just lie there waiting for the magic to happen. You need the intensity for it to really have an impact on your life.
Often, having a mediocre sex life can be just as bad as not having one at all. This might be what inspired this latest study. They wanted to know whether our happiness can change or improve as a result of sex and, if it does, why that might be.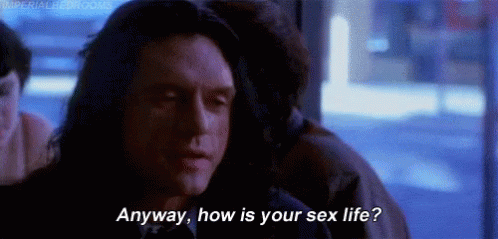 What's the deal?
For one team of researchers, they wanted to know how sexuality can alter our moods. The study decided to do something that many others haven't done, which is look at how our well-being can be changed by our sex lives.
They got 152 adults to keep a daily diary for 21 days, asking them to write about their sexual activities as well as their general mood. They discovered that good sex makes us feel good, but what was perhaps the most interesting thing about this study was that the reverse was not true.
In other words, having sex put us in better spirits, but being in a good mood didn't necessarily mean that we were going to have sex. The problem is that this was only a small study. 152 people taking notes on their sex lives for 21 days? That isn't a lot of information to go on. However, the preliminary findings suggest that having sex might be good for our general well-being. Result!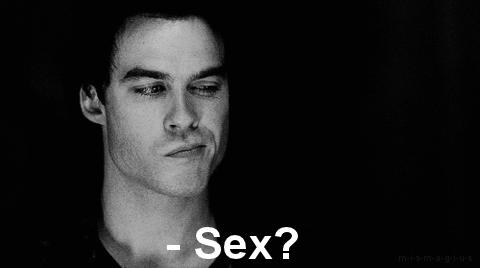 Okay sex vs. good sex
There is, of course, an important distinction we need to make. In the abstract of the study, we are told that "higher reported sexual pleasure and intimacy predicted greater positive affect and lower negative affect the following day". In other words, it isn't just the act of having sex. Pleasure comes into account too.
This means that you can't fuck your bad mood away. You actually have to enjoy the sex. This means that you need to focus on making it feel good for yourself and your partner in order to notice a difference.
I don't know about you, but I have been in numerous sexual relationships where the sex wasn't all that. Part of that was my fault for not opening up to my partner about what I wanted and expecting them to be a mind-reader. However, when I was having amazing sex, I noticed the difference in my mood. Good sex is always going to be better, no matter what.
Your mood and sex
Have you ever noticed that your mood changes based on the sex you are having? Mine definitely does. When I'm having amazing sex, I walk around strutting and feeling like a million dollars. Without it I'm still me, but without the extra sparkle.
Do you think the findings of this study are accurate, or are we clutching at straws? Were you surprised by the results? We'd love to hear from you!
You can leave a comment in the box below or start a conversation on social media about it. Does your mood improve when you are having good sex?
Latest posts by Lara Mills
(see all)