Let's face it. Whether you love it or hate it, you can't get enough of Twitter.
The annoying yet fascinating social media platform is where you can post, or 'tweet', anything you want; anything from meeting your deadlines to talking about your favourite celebrities.
Well, not just celebrities. Actually, you find yourself liking stuff from internet socialites, Uberfacts, and pornstars. Why pornstars as well? They tweet some of the most unadulterated stuff on the site, along with hilarious mini anecdotes about their pets, that's why.
Just like a bag of skittles, every adult star on Twitter is different. They all don't post the same quotes or the same pictures of their pet dogs, which is a good thing because we like variety. And since Twitter is a big, wonderful place filled with heavily opinionated people and cat lovers, you're bound to find a range of pornstars that talk about a variety of dirty topics.
Kristina Rose
My 'interest' in Kristina Rose started when my ex-boyfriend introduced me to her via XVideos. The first video I've seen her in was a semi-BDSM porno where she wore knee-high latex boots and heavy eye makeup that made her look like the hot female version of Marilyn Manson.
It was hard for me to find her Twitter page, due to the fact that her username is 'Coochie Mane'; a name that I wouldn't think of typing into the search engine. In terms of content, the photos and memes made me rekindle my 'interest' for the Mexican beauty. Often posting things about weed, her apartment and her past porn shoots, Kristina Rose is a star that you ought to follow if you want something funny to wake up to in the morning.
Allie Haze
Allie Haze on Twitter reminds me of a person that post random things every 20 hours on her Tumblr.
Actually, her Twitter dashboard is like a lottery ball machine, you never know which number would come out next. In this case, you never know what kind of tweet Haze would post next.
If there is a word that you shouldn't use to describe the pornstar's Twitter, it would be boring. Most of her tweets revolve around celebrity memes, porn expos, and pictures of her naked body covered in paint. Twitter needs more fun people on the site, and Allie Haze is one of them.
Stoya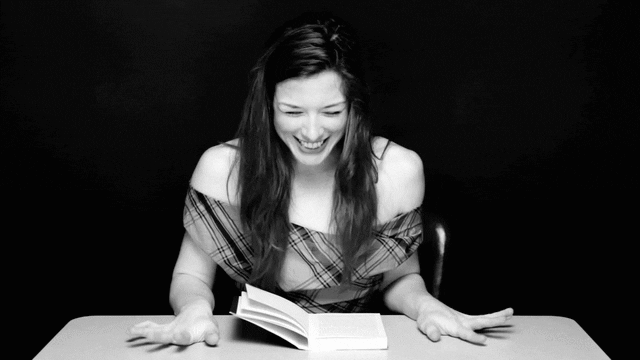 How could I write an article about pornstars and not include Stoya in it? Alongside Sasha Grey, Stoya is one of the most prolific and renowned characters of the porn industries who has broadened horizons in her career, and has now divided some of her time from porn into writing.
She often post links to articles and blogs that she has written outlets like the Guardian, the New York Times, and the New Inquiry. Recently, she has been retweeting some posts from the blog, Graphic Descriptions, which includes a variety of articles, discussions, and sex stories that she has written herself, along with 'curated smut' that gets published on TRENCHCOATx.com every week.
If Stoya wasn't a pornstar, she would have succeeded as lifestyle blogger with a really big 'interest' in sex, social science, and amateur porn videos. A beautiful woman with beautiful brains.
Bella Bellz
If you're an ass person, it's advised that you have a packet of Kleenex tissues with you right now. In every photo that she posts onto Twitter, Bella Bellz' ass seems to take the limelight no matter what or who else is in the image. Seriously, you'd think that her ass is in competition with Bella Bellz herself.
I would say that Bellz posts the most explicit tweets than all of the other pornstars that I've mentioned, and will mention, in the article. They seem to go in this particular order: ass, ass, Instagram link, ass, Brazzers, Brazzers again, Instagram again, ass, ass, and ass. If you haven't guessed it already, Bellz has the perfect Twitter account for you to add to your wank bank.
Mia Khalifa
If you haven't heard of Mia Khalifa on porn websites, then you would have heard her name being mentioned in mainstream news articles. She is a Lebanese American internet star who's best known for her brief, yet successful career as a pornstar and adult model in 2014. Alongside being classed as one of the most controversial women in the Middle East, she was ranked as the number 1 performer on Pornhub, which is something that a lot of adult film stars couldn't achieve.
Although she's not in the porn industry anymore, she still posts pictures of her amazing cleavage, her Camster screenshots, her favourite hockey team, and funny celebrity memes. Mia Khalifa's Twitter is filled with attitude, humour, and sexually explicit photos that even your girlfriend would love to look at.
If you want to follow these fine-looking women on Twitter, all you have to do is look at the link and click on the 'follow' button. Get your Kleenex ready.
@KristinaRosexxx
@alliehaze
@stoya
@InkyBellaBellz
@miakhalifa
You can follow them on Twitter and then learn how to fuck like a pornstar! You're welcome.
Latest posts by Zoe Jaspers
(see all)