Sex stories are fun to read… especially when they are written as though you are a part of the story. They are a fun way to spice up masturbation, but it seems that you can now do it in a different way. Someone has created an audio book vibrator so that you can get off while reading your favourite erotic fiction.
This sounds like a fantastic idea, but how does it work and why has it taken such a long time for someone to create a vibrator that works with audio books? Most importantly… will it work with any story out there?
The old fashioned way
If you wanted to enjoy a little bit of solo fun, you'd usually just jerk off in the old fashioned way. You might find a porno you love, read an erotic story or a hot audio book and let it do the work for you. When using this method, you'd end up slipping your hands down your pants and having a little fun while trying to concentrate on what is happening in the audio book.
You might even spice things up by using a sex toy. The problem with this is that you have to then put in the effort. Most people tend to get a little lazy when it comes to jerking off, because we simply want to get off when masturbating and often foreplay goes out of the window. It is difficult to try and time the vibrating of our favourite sex toys, especially when you want to be surprised by the things that happen in the sexy story.
The audio book vibrator
This is where the audio book vibrator comes in. Better known as the Vibease, this remote control vibrator is the perfect solution. Using a vibrator with a remote control might seem like the perfect way to sync the actions of the story with your vibrator, without having to contort yourself. However, it still doesn't work with the fact that you want to be surprised by what is happening. You don't want to have to fiddle with dials just when things are getting really erotic.
Those who created Vibease realised this, and that have made it so that the vibration are "in sync with erotic audiobooks". This means that you can find a story you love on their store and listen to it while the vibrator does all of the work for you. As you can see in the video, the more intense the action, the more intense the vibrations.
Hands free masturbation!
This means that, instead of having to split your attentions between what your hands are doing and what you are hearing, you can just listen to the story. The Vibease will do all of the buzzing for you, getting strong when the story gets more intense. Sounds like a dream, right?
Unfortunately, the hands free masturbation does come at a hefty price. It will cost you around $119 for it, and that doesn't including shipping. Sure, it is compatible with a huge number of phones, but it is a lot of money to pay for a vibrator! We can see why people might be tempted to just stick with what they have.
Would it be worth it?
That said, it might still be worth the money, depending on the story. It could work really well with a BDSM story, where the mistress or domme says that they are going to pleasure you, but you aren't allowed to cum until they say. In these situations, they will usually continue using the toy on you whether you are close or not, and so you must work not to orgasm until they say "cum for me".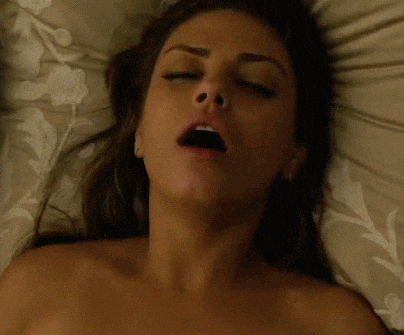 It is a lot of money for an audio book vibrator, but hopefully we will see more hot ideas like this coming along. What would be your dream story to listen to? What is your dream sex toy? Tell us all about it in the comment box below.
Latest posts by Lara Mills
(see all)