Most of us are more than happy to admit that we have watched a porn video or two (or more) in our time. Many people love watching it because it gives us something to watch and enjoy while we jerk off. We get to explore new kinks and uncover different positions to try, just through watching this erotic content.
The problem is that porn is flawed. The majority of us know this. We know that we have to take the things that we see in pornography with a pinch of salt, and that a lot of professional videos aren't accurate to real life sex. And yet some believe it, or they'll get to real sex and find themselves disappointed. So here are the things you need to watch out for.
1. Men have one erogenous zone
When you're watching a porn film, you'll notice that the couples tend to just straight to sex. The pornstars won't really linger on foreplay much, and even if they do, the woman's hands will go straight to one place in particular – the man's cock.
Pornography leads people to believe that men have only one erogenous zone, and that it is their penis. Think about it. How many videos can you remember watching and seeing the woman spending a decent amount of time touching the man somewhere other than his dick?
We need to see more touching of the man's body in these videos. Instead of hands and lips going straight for the cock, why not slow strokes along the arms? Kisses on the neck? Nails scraping gently down their chest? If we were to believe porn, we'd be under the impression that men only want to be touched in one place… but we know that this isn't true.
2. Erections last forever
Porn videos can last anywhere between a few minutes (if you get a short version of a full video on a free site) to half an hour or potentially even longer. During this time the man's cock will be rock hard and show absolutely no signs of going flaccid any time soon.
Keeping it up for that amount of time is going to be a challenge, and yet somehow pornstars manage it. Yes, the films are often shot over a long time with many breaks and things on hand to help, but we, as an audience, don't see that. The finished product suggests that men can keep it up for that long.
This leads to a lot of disappointed for men who find that they cannot stay hard for this amount of time, and also for women who believe that what they see in these videos is real. Most of us know to take the videos with a pinch of salt, but that doesn't always work out.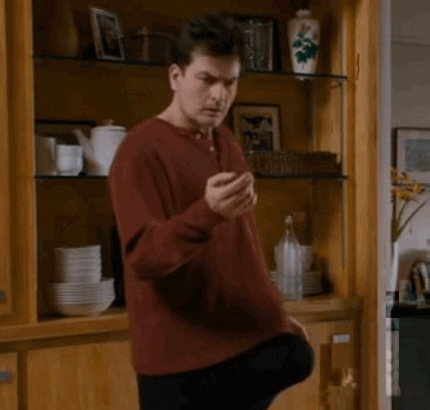 3. Women are always ready
We've already said about the lack of touching of men in porn, but it works both ways. In fact, women will also get left out. There might be a bit of time to play with their boobs, or smack their ass, but the rest of the time it is hands, mouth, or cock and pussy. That's it.
Porn wants us to believe that women are ready for sex all of the time, but this isn't the case. It actually takes a little longer for women to become turned on for sex. The more turned on they are, the better things are going to be.
Sex will be wetter, meaning that the man can slide his cock inside her pussy a lot easier. It is going to feel amazing for her, so if you want to take a lesson from porn make sure you give each other the attention you both deserve.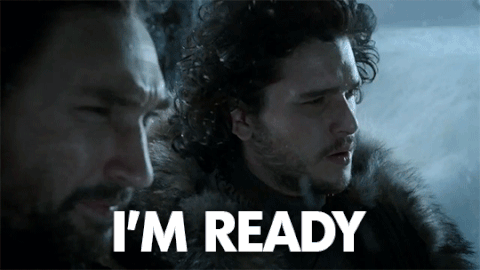 4. Harder is always better
Everyone likes to fuck in different ways. Some people enjoy a tender moment every now and then, going slowly to properly enjoy it, while others want a hard and fast fuck in the form of a quickie.
Yet when you are watching pornstars fuck, they seem only able to go hard and fast. You won't find many videos where they have sex in a romantic way, as the majority are for fast sex.
And through this hard sex, the woman will orgasm every single time and the man will last forever. We know that this isn't the case in real life, as a large number of women need additional stimulation to get there, and yet it is standard in porn.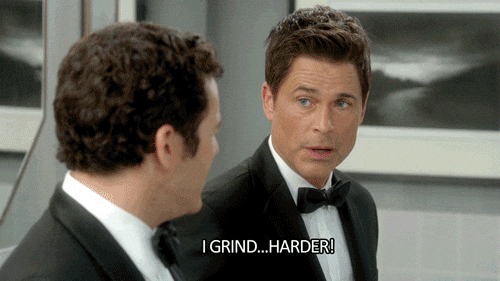 5. Anal requires no preparation
How many times have you see an anal sex video online on your favourite porn site and found that the man is able to slip immediately into the woman's ass with absolutely no preparation whatsoever? It happens a lot.
Behind the scenes they usually have a great amount of lube already in the woman's ass to prepare, but again, we don't see it. We simply see the man spreading her cheeks and slipping his cock straight inside.
If you are going to try anal, you need to prepare. Lube is the minimal that you will need, as well as some time for your partner to get used to something being in their ass. If you want to try things the way that they do in porn you'll be in for a shock!
6. Rimming to oral is totally acceptable
Anal features a lot in porn. In fact, any kind of anal play is popular. Often you'll see the man bending the woman over, spreading her cheeks, and sticking his tongue in her ass for a little rimming fun.
This is fine. What isn't fine is the man then moving his tongue to her pussy, which happens almost all of the time. This is a bad idea because it can spread infection, which will leave your partner with some vivid memories for all of the wrong reasons.
Ass to pussy is never a good idea, so try to avoid it. Pussy to ass is fine, but don't do things the other way around.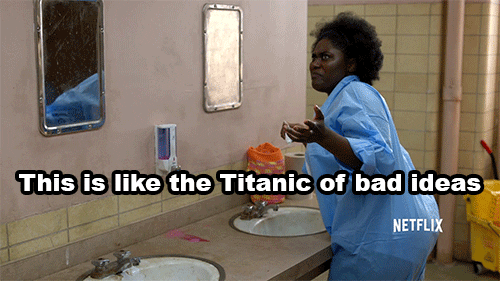 You can still learn a lot from porn
So there are a few things that porn gets wrong, however most of us know not to believe that what we see in porn is accurate. We take things we see with a pinch of salt.
That said, there are also some things that it gets really right, especially if you look at amateur porn or more niche categories of videos. It can be a great way to get some new ideas in the bedroom or learn more about a kink.
How do you feel about the way sex is shown in your favourite videos? Are you content with the mistakes they make, or do you want to see things change? Let us know by leaving a comment in the box below.
Lara Mills is a writer who has four years of sex industry expertise behind her. Since she entered the adult industry, she has worked on the Escort Advertising forums, before moving into her current role three years ago.

Since then she has gained a fine reputation with her blogs on sex advice, sexual health and amusing news stories from around the globe. She is also a campaigner for the rights of sex workers from all over the world.

In her spare time, Lara keeps herself active by going running, and is something of a film buff. She also loves to go travelling.
Latest posts by Lara Mills (see all)