For a lot of people, they'll get into the bedroom and do the same things over and over again. They won't change things very much, and if they do, it tends to be just by changing the sex position they use. You need to do more to make things exciting. Perhaps you really want to turn her on in a way you haven't before? If so, you need to discover the forgotten hot spots on her body.
Yes, if you touch her boobs or kiss her hard on the mouth she will begin to get turned on… but these are the places that people tend to go to when they want to get their partner excited. They are boring and predictable and you need to open your horizons.
Not sure where to start? Don't worry. Here on the Escort Ireland blog we have put together six of the forgotten hot spots for you. Go exploring and see if you can uncover a few that you didn't know your partner had!
1. Ears
The ears are often neglected during sex. Sure, we might do the occasional whisper into the ear to turn our partner on. We might share a few naughty fantasies by getting close to the ear and telling all. The problem is that, often, this is the the only thing that we do.
The ears are a lot more sensitive than you might think, so try playing with them a little. Gently run your finger along them when you are stroking her hair. You could even take your whispers one step further with a light kiss on the earlobe. Maybe nibble on it gently and tug to show just what you have in mind for your sex session!
2. The neck
Okay, so this one isn't ignore as much as the other forgotten hot spots, but we don't spend nearly enough time there. If someone kisses my neck, I become putty in their hands. So if you really want to turn your partner on, spend plenty of time on the neck.
Want to surprise her? Give her a massage and then kiss the back of her neck. It will feel great and make her arc her back. You could even do it during doggy style if you are going slow enough!
3. Arms
Because there are so many hairs on your arms, they are really sensitive. This means that you should take the time to gently stroke her arms when you want to turn her on. Do it while you are kissing for maximum effect and you'll find that she wants to wrap them around your body as you fuck her in no time!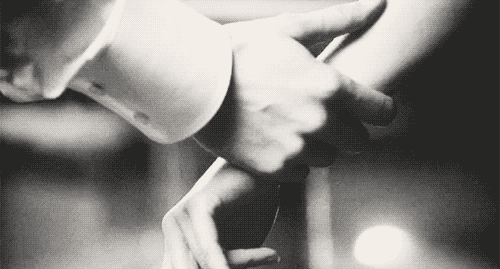 The inside of the elbow is particularly sensitive. Try trailing your tongue from their neck down to the crook of their arm and see what happens. She'll be covered in goosebumps and feel really turned on!
4. Underboob
It is no secret that we love boobs. If you give us the chance, we will kiss, lick, and fondle them. They aren't just for squeezing. The problem is that people treat boobs in the wrong way.
As our guide to boob play explains, you need to pay attention to the whole boob. You probably loved watching the underboob gif above, right? Well, take that as a hint and make sure you play with this area. The underboob is sensitive and often neglected. In fact, the underboob tends to be one of the biggest forgotten hot spots for you to play with. So treat her right and give the underboob a stroke!
5. Thighs
If you are a leg man then you will know how much fun it is to run your hand up and down her leg. However, we only tend to do this when we want to get to her pussy. After we have gotten to her sweet spot, we move on and leave the thighs alone.
However, gently stroking her thighs while you go down on her is going to make her feel amazing. It will make her squirm even more and show that you are paying attention to all areas of her body, not just her cunt. Give it a try and see what happens!
6. The ass
Like the legs, we tend to only really pay attention to it when we are hoping to get somewhere. We might stare at it in those tight jeans or give it a squeeze, but how often do we actually explore the ass?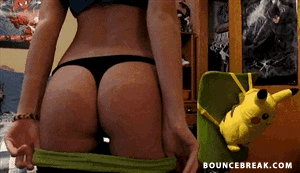 No, we aren't asking you to rim it.. though if that is your thing, go for it! You just need to pay a little more attention. Squeeze it during sex and, if you want to get kinky, give it a spank. She'll love the kinky thrill of it and it will turn you both on.
Your favourite forgotten hot spots
Every person is different, and so we all have different areas of the body that we love being touched. That said, there are a few forgotten hot spots that most people share. This makes it a lot easier for you to uncover them as you explore your partner's body.
Found some more forgotten hot spots that you think we should know about? Perhaps you want to talk about your own? Use the comment box below to join in the discussion.
Latest posts by Lara Mills
(see all)