When it comes to the things that we love most about the bodies of sexy ladies, people tend to go for one of three areas: the ass, the legs, or the chest. People love playing with all of them, but during foreplay, most people want to enjoy a little boob play. However, they believe that all you have to do is give a quick squeeze and that's it.
I'm here to tell you that there are so many more things that you can do with tits than that. The possibilities are as endless as your imagination, so why not take the time to have a think about what you want to do? Struggling to come up with ideas? Perhaps our guide to boob play can help.
Explore the whole tit
Often, when it comes to playing with a sexy lady's tits, you'll go straight for the nipple. You'll give the entire boob a squeeze or two and then go straight for the nipple.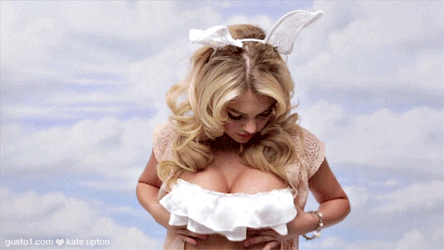 This is the wrong thing to do. If you really want to enjoy boob play, you need to play with the entire boob. Spread your hand out and stroke all around the outside, slowly working your way in towards the nipple. It will leave them feeling completely amazing and be totally worth it for their reaction and how turned on they become.
Don't get too rough!
Yes, boobs feel great to squeeze. They are soft and sexy in your hands, but one thing that many will do is treat them like stress balls. No, our tits aren't there for you when you're feeling stressed. So please don't get too rough with them!
Instead, start off slowly and gently. Give teasing strokes with your hand and fingers, slowly applying more pressure. Watch your partner's reaction carefully. You'll find that they moan and groan when you are doing it right. By building up the pressure, you'll see what works for your partner to turn them on and what is too rough.
The nipple needs love
Ahh, the nipple. It is a favourite part of the tit for many of you out there. You love pinching it between your fingers, flicking it, and even sucking it between your teeth while you run your tongue over it. When it comes to boob play, make sure you remember to give the nipple some love too.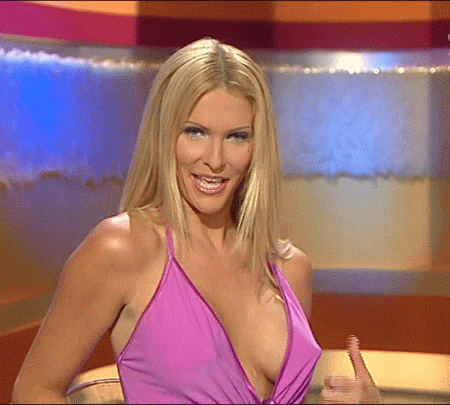 Do this in the same way you would the rest of the boob… start slowly and build up pressure. Use your entire hand to brush over their nipple before you switch to your fingers. Run the tip of your finger around the nipple, then try squeezing it. When you've enjoyed doing that for a while, feel free to let your mouth and tongue loose on their tasty nip.
Tits and toys
There are so many different toys that you can use to play with your partner's tits… meaning that you aren't limited to just your hands and your mouth! If you have a vibrator, why not use it to slowly tease the nipple and turn them on? You can use it on one boob while you use your mouth on the other. If you have a small waterproof bullet vibrator, you could actually hold it in your mouth to give her some incredible sensations!
Nipple clamps are also popular, if your partner enjoys the pinching action. It is a great way to explore domination, and many clamps can be adjusted. This means that the pinch doesn't have to hurt them until you give a little tug, and you can even instruct them to tug to see what they like best. It will be one hell of an education!
Advancing your boob play
There are so many different things that you can do with boob play. You can try the different things that we have suggested above, and you could even use your cock to tease their nipples before sliding it in between for a hot Russian.
If you really want to enjoy boob play, talk to your partner about it. You will find that they appreciate you asking, and they might even take the time to show you what they like. Not only will this enhance foreplay, but it will also be incredibly sexy for you to watch! Looking for a little inspiration? We've sure that Katy Perry's beautiful boobs will help you.
Latest posts by Lara Mills
(see all)