While we'd all love to have confidence when it comes to trying new things, many of us don't. We get nervous, worrying that what we want to do isn't going to go well or that we are going to feel silly. Letting go when it comes to our fantasies is hard, especially if you are one of many shy beginners.
However, being shy is no excuse. There are plenty of amazing fantasies you can explore, even if you are somewhat reserved when it comes to trying something new. Not sure where to start? I talk you through five fantasies which are perfect for shy beginners to try.
1. Phone sex
One of the easiest ways to add a little spice to your sex life is to use dirty talk. However, it can be a challenge to some of us. We feel as though we are messing up in some way, or that we are pulling faces as we do it. So why not cheat a little?
Stick to dirty talk on the phone. You can do it via text or via phone call. If you are nervous, text might be better. It gives you the chance to think about what you want to say. Try to give a short but detailed response of what you want to do to your partner. It'll set the mood and turn you both on!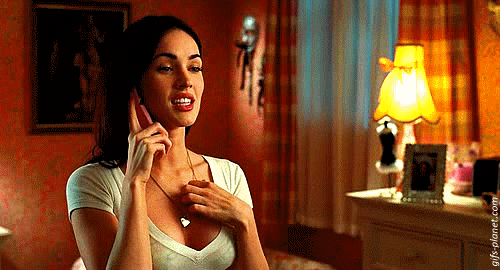 2. Strangers meeting
A lot of fantasies involve role play, but getting into character can be difficult. Uniforms can help a little, but getting into the right frame of mind is often the biggest challenge. So instead of pretending to be someone else in a uniform, you could just opt for strangers meeting for the first time.
If you are meeting in a public spot, you'll find that this is the perfect place for it. You both turn up and pretend not to know each other, flirting and teasing as you might if you had first met. Then you move things along to the bedroom. It allows you to enjoy the sex with strangers fantasy but with someone you trust, making it easier to keep up the act.
3. Sex in the shower
A fantasy that many shy beginners have is exploring sex in new environments. Yes, the bedroom is fun, but after a while it can be a little stale. Public sex might seem appealing, but you could be worried about getting caught. Instead, you should take things to the bathroom.
Shower sex can be a real challenge, but it is also a hell of a lot of fun! You and your partner can tease each other by slowly rubbing your wet hands all over. You can them clean before getting dirty! Just be careful about slipping, as this can really ruin the fun. If you are nervous about it, only do foreplay in the shower before moving to the bedroom for the main event without drying off. It'll really spice things up.
4. Tie and tease
Hoping to be a little more dominant in the bedroom? Why not explore tie and tease? Tie and tease is where one of your is tied to the bed in some way, while the other teases them until they beg for release. You can use anything to tie them up, but things like bondage rope, a suit tie, or handcuffs are best for it.
You'll want to do everything but have sex while they are tied up, as you want to hear them beg for it. Tell them that you won't give them what they want until they bed, and then explore their body. It'll be fun for you to take charge in this way and it is a huge turn on to hear them moaning and pleading with you for more.
5. Body worship
Submitting to your partner is incredibly freeing and very thrilling. In many minds, submitting means being passive. This isn't the case, especially not with body worship. You will worship their body and show them how much you appreciate them, all while listening to their guidance.
Tell your partner that you want to worship their body and that they should demand things from you. Then you do what they say. They'll instruct you how to get them off while making them feel good, and this is particularly good for shy beginners. You'll be told exactly what to do and you get a taste of being submissive in bed.
Fantasies for shy beginners
When it comes to sexual fantasies you don't have to dive in at the deep end. You might have been made to feel this way, thanks to things like the Fifty Shades series where they seem to immediately pull out the whips, but that isn't the case.
There are plenty of fantasies perfect for shy beginners if you know where to start. Got a few suggestions of your own? Leave a comment below. Tell us how you eased into exploring fantasies and you might just help others struggling to get over their reserved nature in bed.
Lara Mills is a writer who has four years of sex industry expertise behind her. Since she entered the adult industry, she has worked on the Escort Advertising forums, before moving into her current role three years ago.

Since then she has gained a fine reputation with her blogs on sex advice, sexual health and amusing news stories from around the globe. She is also a campaigner for the rights of sex workers from all over the world.

In her spare time, Lara keeps herself active by going running, and is something of a film buff. She also loves to go travelling.
Latest posts by Lara Mills (see all)