When you are horny and have a little time to yourself, its only natural to dedicate your alone time to masturbating. It makes you feel good and is a fantastic way to let off some steam. The problem is that we can fall into a routine, and so things can get a little stale and boring if we don't do something to spice things up again.
Thankfully there are plenty of different things you can do to change things. Why not try one of the following masturbation hacks? They can add that little variety you have been hoping for by giving you the chance to try something new.
Try it in the shower
Believe it or not, something as simple as changing the destination of your masturbation session could be enough to spice things up for you. Next time you are taking a shower when you are getting ready for work in the morning, try jerking off under the water.
For a start you won't be interrupted by anyone. Plus, the running water means that you can get a little louder. It is even better if you take a waterproof toy in with you, as then you can add something more exciting to your typical habit.
Switch your porn
We all have our favourite type of porn when it comes to masturbation. Most people are visual. They want to enjoy videos of people having sex while they jerk off and imagine that it is them in their place. Personally, I'm a huge fan of erotic stories.
Whatever your preferred method is, don't do it. Switch it out for something else. If you love watching porn, try audio porn instead. You could even go for a 'choose your own' type of story if you want to really mix things up and have more interaction while you jerk off.
Use both hands
A lot of people tend to simply use the one hand when they are masturbating. It'll be their dominant hand that they use, often while their other hand is skipping through the porn that they are watching to find the good parts. So why not add your other hand to the mix instead?
Get some lube, link your fingers together, and wrap your hands around the shaft. Then slowly pump and build up as you would normally. It'll feel different and add that little bit of a thrill to your standard routine.
Keep it quiet
Some of the best masturbation hacks are the simplest. You don't need fancy equipment to have a great orgasm, and one of the best things that you can try is to keep things quiet while you jerk off.
While masturbating I know that I can get vocal the closer I get to climax. However, sometimes it can be fun to try and keep quiet. A pillow to bite helps, as does putting one hand over the mouth. Why not try it for yourself and see just how much it can heighten the pleasure?
Through your clothes
Not quite prepared to strip off for your orgasm? You don't have to. In fact, a lot of people find that orgasming through their clothes is just as pleasurable, as it provides them with an entirely new sensation during the act.
Try to keep at least one layer on. For example, take off your jeans and keep your boxers on. You will notice that it feels different and extremely kinky, especially when you come. Okay, it means that you'll need to change your clothes afterwards, but surely it is worth trying it once?
Edging
Edging is a lot of fun to try when masturbating, but it is also a useful technique to help you last longer during sex. When you edge, you bring yourself as close to orgasm as you can without going over the edge. You gain greater awareness of your limits so you know when to stop stimulation.
It is a lot of fun to try on your own. You basically bring yourself as close to orgasm as you can as many times as you can, until you can't take it any more. It will lead to an intense orgasm and leave you feeling incredible.
Jerking off instructions
If you want to submit, you could always try jerking off instructions. There are plenty of videos and pieces of audio online, where a hot domme is instructing you on just how to bring yourself to orgasm. You lose control and submit without needing to be in the same room as them!
It will feel amazing for you. You don't have to think at all as you are giving someone else control over your orgasm. By the time they finally allow you to come it will be such a relief and you'll find that you want to do it again and again in the future.
Try a masturbation challenge
Some of the most fun masturbation hacks give you the chance to try something totally new for your session. Masturbation challenges are perfect for this. There are plenty of them out there, but if you are looking for something new to go for, you could opt for the 100 to 1 challenge.
You count slowly from 100 to 1 while masturbating. You can't orgasm until you have finished the countdown. Sounds simple, right? If you take a listen to the submissions on the Sounds Of Pleasure Tumblr blog, you'll find that it is harder than you thought.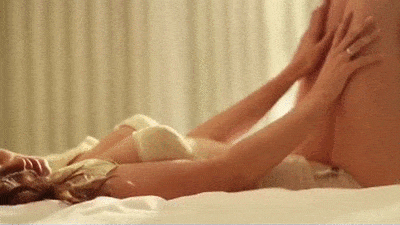 Our favourite masturbation hacks
Contrary to popular belief, masturbation hacks don't have to be at all complicated. You don't need to start turning your favourite bar of soap into a homemade sleeve for your pleasure. Sometimes you just need to try a new technique.
What are your favourite masturbation hacks? Let us know all about them in the comments. Give us all of the dirty details about your favourite masturbation hacks and favourite methods for bringing yourself to orgasm.
Lara Mills is a writer who has four years of sex industry expertise behind her. Since she entered the adult industry, she has worked on the Escort Advertising forums, before moving into her current role three years ago.

Since then she has gained a fine reputation with her blogs on sex advice, sexual health and amusing news stories from around the globe. She is also a campaigner for the rights of sex workers from all over the world.

In her spare time, Lara keeps herself active by going running, and is something of a film buff. She also loves to go travelling.
Latest posts by Lara Mills (see all)