When we think about it, sex isn't really that complicated. It is supposed to be fun and exciting, yet sometimes we'll jump into bed with someone and it simply isn't how it is meant to be. We feel as though we are missing something. Often this is because we have forgotten some of the sex basics.
The sex basics are the important things that we should be doing or remembering each time we have sex. They are the essentials that help to make sex great, or to help us enjoy a deeper connection with our partner. So what are they?
No-one can read minds
What we want in the bedroom varies from person to person. While you might think that there is nothing sexier than a woman stroking their hands up and down your thighs as they suck on your cock, someone else might feel that this takes away from the lips firmly wrapped around their dick.
During sex we have to be able to talk about what we want. Why? Because no-one can read minds. You aren't going to get into bed with someone new and find that they seem to know all of the specific things that turn you on and make you come.
If you want something in the bedroom you are going to have to talk to your partner about it. Yes it can feel awkward to do so, but having an open and honest conversation about what you want is going to make things clearer and show your partner that they can talk to you about their desires. It's a win/win situation.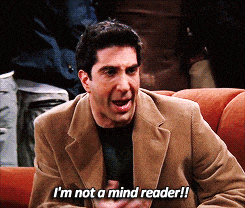 Sex quality can vary
It would be fantastic if sex was mind-blowing each and every single time we jumped into bed with someone, whether it is a new partner or someone we have been fucking for a long time. However, that just isn't the way that it works.
Sex is not always going to leave you gasping for air and wondering where that fuck has been all of your life. Sometimes it is just "meh". And that's okay.
Expecting incredible sex each time is going to give you unrealistic expectations and set ridiculously high standards that your partner can't always meet. If you find that the sex isn't satisfactory, you can do as we have suggested above and talk about it. It really does make a difference.
Foreplay and lube are important
Having a quickie is fun, when you get so caught up in the desire for sex that you and your partner fuck without a warm-up. However, if this is what sex is like for you all of the time then you need to reconsider what you are doing.
In order to enjoy sex properly, women need to be turned on. This takes time and foreplay. The more turned on we are, the wetter we get. Being wet makes it easier for you to slip inside as you fuck, and it'll make things much more intense and exciting.
Sometimes, even with adequate foreplay, it doesn't seem like enough. Your partner might not be wet enough for sex, or maybe you go at it for so long that things start to dry up. A great solution to this is lube. A little lube goes a long way, but make sure you are using the right type for the play you are enjoying. For example, water-lube won't destroy your condom or your toys.
Getting the sex basics right
If you want to enjoy sex, it is essential that you get the sex basics right. If you don't it can really ruin your experience and leave you feeling pretty low. Taking the time to do all of these things will only add to your enjoyment!
Are there some other sex basics you think we should include here? Let us know what you think by leaving a comment in the box below!
Latest posts by Lara Mills
(see all)