Most of us have "the drawer" in our homes. This is the drawer that we use for storing all the bits and bobs that haven't really got a proper place. It might be filled with old phone chargers, batteries, pens… those sort of things. Often there is something else you will find in this drawer, and that is a pack of playing cards.
Playing cards are useful items to have, especially if you want to try and spice up sex. Not sure how? Well, there are plenty of different card sex games you can play with a willing partner, if you know what you are doing. If you don't then you are in the right place, as well tell you everything you need to enjoy them!
Strip poker
This is a classic that pretty much everyone knows how to play. The clue is in the name. You play poker and for every hand you lose, you remove an item of clothing.
Poker is a very easy game to learn, so if you don't already know how to play, you will pick it up in no time at all. Plus, the added incentive of getting your partner naked is a hell of a fantastic motivation to learn.
Often, you'll find that the game gets forgotten pretty quickly. As the clothes come off, your competitive nature tends to fall by the wayside and your horniness comes out instead. So why not give in? It'll be a fun way to try something new for foreplay.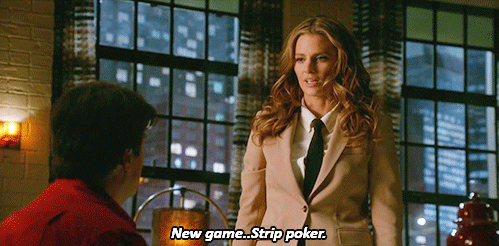 The higher card
Not in the mood to learn strip poker? There is a fast alternative for those who would rather just play the game. Simply get a pack of cards, shuffle it, and split the deck between you and your partner. Next, you each take turns turning over a card. Whoever plays the lower card has to take off an item of clothing.
It is a faster way to enjoy a sexy strip, and is going to be a lot of fun. Just make sure you decide whether the ace is high or low before you start!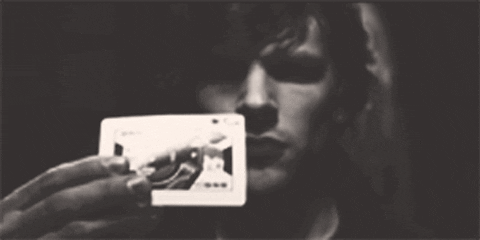 All about the suit
This one requires a little planning, but is actually very simple to play. Before you start, you and your partner take the time to assign an act to each suit. For example, hearts could be kissing, spades could be spanking, clubs could be using hands, and diamonds for using your tongue.
Then you take it in turns to draw cards. Whatever number you draw is how many seconds you should do this act for. So if you draw the ten of diamonds, you are going to use your tongue on your partner for ten seconds while they count down.
You can assign numbers to the face cards before you play to make it last longer, but make sure you leave the jokers in the pack. When you draw a joker it is time to stop with the game and start fucking, and you'll find that it is a hell of the thrill when the joker pops up!
Try something new
If you have found that you are really eager to try something new, you should sit down with your partner and, between you, come up with a list of sex acts you have always wanted to try. It could be something like spanking or perhaps even a position you really want to enjoy. Write these acts down and assign them to a card (for example, ace could be spanking, a five could be the frog sex position, etc).
You then draw a card. It is fun because it gets you out of your comfort zone and trying something new. Since you have created the list together, it also means that you both get the chance to explore. Other card sex games
The best thing about card sex games is that you will always have a deck of cards to hand. This means that you don't need a lot of equipment to have a good time. There will be a high amount of planning to luck, meaning that absolutely anything can happen.
These are just a few of our favourite card sex games… but we are sure that there are plenty more out there for you to try! Got a few ideas you want to share? You can use the comment box below.
Latest posts by Lara Mills
(see all)