Cunnilingus isn't rocket science, or so they tell us. Yet I'm happy to tell you that it took a total of four sexual partners before partner number five manage to lick the box in the right way. There are so many factors that can make going down suck, and not in a fun way. So how can you ensure that you are giving your partner amazing cunnilingus?
As a woman, I know that there are a few different things that you can do. If you combine the different tips and tricks together, you should be an expert in no time. Keep reading to find out more.
Lara says "relax"!
It's "too much information" time. The first time someone went down on me, I was nervous and tense. There were so many "what ifs" going through my head that they were giving me whiplash. "What if I smell?". "What if I missed a bit tidying up?". "What if they don't like it?". "What if I taste bad?". "What if I look hideous from that angle?".
Then they actually started and those "what ifs" were replaced with "what are they doing?" and "that doesn't feel good". I was spending so much time thinking that I couldn't enjoy it. Being young and inexperienced, I put it down to my partner being bad at it. It couldn't have anything to do with me, could it?
Another three sexual partners later, I'd decided that cunnilingus just wasn't for me. I don't like beer or spicy food… maybe cunnilingus just had to join that list? Then something amazing happened… sexual partner number five came along and suddenly I was having mind blowing orgasms as they went down on me.
When they first started to go down on me they noticed that I was very tense. Instead of just carrying on and powering through it, as many had before, they took a step back. "I'd love to give you a massage", they said, and they took the time to really massage and stroke my body all over before they returned between my legs. Then they managed to silence all of the "what ifs" I was having one at a time. As they were kissing their way down my body they told me how good I smelt. They said how beautiful my pussy looked. They tasted me and groaned as they said I tasted amazing.
In other words, you need to get your partner to relax. A lot of people struggle to relax when receiving oral because they are worried about other things. Try to put them at ease as best you can. Offer them a bath. Give them a massage. Compliment them. Do everything you can and you'll notice a difference.
Use the right technique
This is where it starts to get a bit more complicated. It would be great if I could give you the one technique that leads to amazing cunnilingus and mind blowing orgasms. But I can't. Why? Because everyone is different.
The one thing that most people tend to have in common is that cunnilingus should focus on the clit. The clit is incredibly sensitive, and a large number of people with vaginas struggle to reach orgasm through penetration alone. The clit is the key, to make sure you pay attention to it.
Something that you should avoid is trying to fuck them with your tongue. Your tongue isn't going to give them the kind of stimulation that you are hoping for. If you want to dip your tongue in so that you can taste them then by all means, but otherwise you should avoid it. Your fingers will do a much better job of stimulating their cunt.
When it comes to techniques, the best thing to do is experiment. Try different things to see what works. If they can handle you gently sucking on their clit then go for it, but this can be too intense for some. Make sure you pay attention to them and see if they are actually enjoying it. You'll often see the alphabet technique recommended. This is a good starting point, but once you discover what they love, stick with it. Constantly changing things up is going to leave them frustrated and not turned on.
Found that your tongue gets tired? Adjust the angle and the position of your head. Instead of reaching your tongue out to lick them, move your mouth closer. It'll save you the ache and mean that you can keep it up for a lot longer!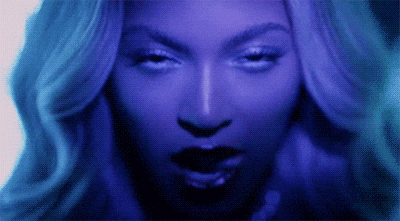 Communication for amazing cunnilingus
So, you've managed to get them nice and relaxed. You've tried different techniques to see what works best for them. Yet despite your best efforts, they still aren't reaching the peak of pleasure and orgasm. Why is that?
The best way to find out is to talk about it. No, you don't have to be a mind reader to give amazing cunnilingus. You just need to be willing to listen to what they have to say. Believe it or not, talking about sex is going to make you better at it.
For a start, you'll get the chance to personalise what you are doing to your partner. You can focus on what makes them feel good instead of what has worked for you in the past. If you are willing to take direction from them, then it shows you are eager to please them, which is a huge turn on.
Even after talking you might find that they don't come. That's okay. Sometimes it won't happen. It could be that they are stressed, even though you helped them to relax. Life can kill your orgasms, so don't put them under pressure to come. If you do it will actually make it less likely to happen.
Believe it or not, following these three tips will help to make you an expert at giving amazing cunnilingus. Got some tips of your own you'd like to share? Leave a comment in the box below. I'd love to hear from you!
Lara Mills is a writer who has four years of sex industry expertise behind her. Since she entered the adult industry, she has worked on the Escort Advertising forums, before moving into her current role three years ago.

Since then she has gained a fine reputation with her blogs on sex advice, sexual health and amusing news stories from around the globe. She is also a campaigner for the rights of sex workers from all over the world.

In her spare time, Lara keeps herself active by going running, and is something of a film buff. She also loves to go travelling.
Latest posts by Lara Mills (see all)