There are plenty of sexy ladies out there who hate receiving oral sex. Usually it is because they have never had some eat pussy like a champ. Sure, it might feel a lot like a puzzle down there, but when you figure out what to do, it will make her feel fantastic. Which is why it is always good to look for more tips to ensure you eat pussy like the best of them!
You might feel a little unsure of just what you are supposed to do to make her feel amazing. Well, don't worry. Our guide below has the seven essentials steps to help you eat pussy and make her scream your name in ecstasy. Take a look at the tips below and try them out to see if they work for you.
1. Frankie says 'relax'
It is hard to concentrate on, and enjoy, anything when you are feeling stressed. So if you have the urge to eat your sexy lady out when she is feeling tired or just fed up, you are not going to get the results you were hoping for. It is far better to try it when she is relaxed, as then she will be able to get into it more.
Not sure where to start? Something as simple as a bath and a massage can make a huge difference. Get her into the bath, relaxing, maybe even with a glass of wine if she feels like it. While she does this, light some candles in the bedroom and have everything you need ready. Gentle music should be playing in the background, and you'll want massage oil to hand. Then, when she has finished with her bath, you can give her a slow and sensual massage to help her unwind. Best of all, the massage will turn her on as you explore her body.
2. The perfect position
People automatically think that there is just one position when you want to eat pussy. The problem is that a lot of women have trouble cumming in certain positions. They find it easier when they are in control, often on top, and so having her lie back might seem easier for you both, but it could prevent her from reaching orgasm.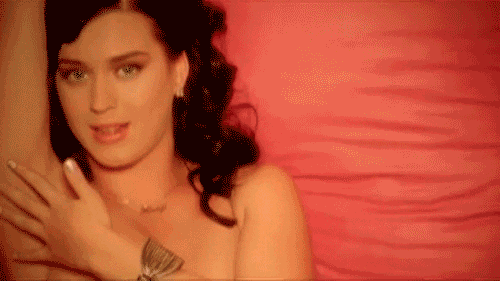 Talk to your partner about her favourite sex position, and then adapt it to oral. If she loves to be taken from behind, get her to kneel down in front of you and bury your face in her cunt. Does she prefer being on top? Why not enjoy a little face sitting? It will add a hell of a kinky twist to sex and feel amazing for her. If you are into BDSM, you can even try a little smothering in this position.
3. Tease your way down
When you go out for a fancy meal, you don't go straight to the dessert. Sure, you might want to, but it is better to slowly work your way to it, taking your time to enjoy the other courses. Then, when you do get to the dessert, you are left feeling totally satisfied and happy with your meal. It is exactly the same principal when you eat pussy.
Don't immediately part her legs and bury your face down there. Instead, tease her. You want her to be dripping wet with excitement by the time you get to her tasty pussy. Kiss her neck, trailing your tongue slowly over her tits. Spend a little time massaging and kissing them, before heading further down. Stroke your hands gently up and down their thighs and then, when she is begging you to kiss her pussy, do it. Give in and enjoy yourself!
4. Start slow
However, when you do finally get down there, don't start eating her out as though you have been starved of sweet pussy for years. It isn't going to do you any favours, and won't really feel that good for her. This is why you should instead take your time to slowly build her up to the pleasure instead of rushing in.
When you eat pussy, you want to take your time. The slower you make it, the more exciting it is going to be for her. Plus, it will build her up to orgasm and enjoy her to really get in to it. Her orgasm will be so much more intense, thanks to this method of doing things.
5. Be consistent
A lot of people will tell you all kinds of tips on how to eat pussy. One of the most popular ones involves using your tongue to spell out letters and numbers on her clit. This, apparently, gives you something more exciting to do with your tongue than just circling the sensitive tip and leaving her bored. However, most women need that kind of constant attention in order to get off during oral sex.
Instead of constantly changing things, you need to be consistent. Listen to her moans and groans and you will soon uncover what technique works best for her. When you find it, stick with it. Don't speed up, slow down, or change a thing. You'll find that sticking with it gets her a lot closer to orgasm than you might think!
6. Don't be afraid to use toys
One big problem that many people find during oral is that they get tired. You might enjoy eating pussy, but find that you need to go for so long to get her off that your entire mouth and tongue can ache. You can change the way you hold your tongue, keeping it relaxed and flat and really pushing your head into her body to make it work, but you could also try using sex toys.
Some people see sex toys as cheating, especially if you want to eat pussy. However, toys are a tool for us to use, and if it helps to get her off, is it really that bad? We don't think so. You can pick up waterproof bullet vibrators without breaking the bank, and because they are waterproof you can actually hold them in your mouth. Use your mouth to lick and suck on her clit, getting her as close to orgasm as you can. Then, when you need a break, whip out the sex toy. It might just be what she needs to get off, and you'll love the show as you use it on her.
7. Don't put pressure on her to cum!
There are a number of different mistakes that people tend to make when it comes to oral sex. They might rush things, use the wrong techniques, or even start off in the wrong position to make her feel fantastic. However, perhaps one of the biggest mistakes that people make is putting pressure on their partner to cum. You might not even realise you are doing it, but if you ask her "are you close?" or say to her "I want you to cum for me", you are putting pressure on her to reach orgasm.
Putting pressure on her to cum is a lot like putting pressure on yourself to get and maintain an erection. When you feel under pressure, it isn't going to happen. Your body seems to react differently, making it difficult for you to experience pleasure in the same way. So while you might think you are asking an innocent question, you are making her feel as though she has to cum right at that second. This can spoil the moment, especially if she chooses to fake it to make you feel good. The whole point of choosing to eat pussy is because you want her to enjoy it, so stay quiet and just keep doing it.
Eat pussy like a champ
The essential steps above will help you slowly build your partner up to orgasm using your mouth and tongue, and there may be a few things there that you didn't think about. You might notice a huge difference between how oral was before and how it is now just be following these tips. Of course, it also helps if you love to eat pussy, as you can get really into it and leave her feeling amazing.
However, what works for one person isn't always going to work for another. Your lady might love having her clit sucked, while another feels that it is far too intense for them to handle. This means that finding what works for her can be tough. So instead of rushing, take the time to experiment. It gives you plenty more excuses to eat pussy, so what are you waiting for?
Latest posts by Lara Mills
(see all)