The chances are that we have convinced ourselves that we aren't too bad in the bedroom, but the reality is we could be bad at sex and not even realise it. Some women will fake orgasms in the bedroom, so judging our skills based on orgasms isn't always accurate.
So how do you know if you are bad at sex? There are a few signs that could tell you. I take you through the six signs that you might be bad at sex. How many are you guilty of?
1. You focus on yourself
We all need to make sure we are a priority in our own lives, but when it comes to sex, a lot of us will focus on our own needs. On its own this is fine, but if we forget our partner's in the process then it can ruin the moment.
If you forget about your needs because you focus on yourself, you might be bad at sex. We need to make sure our partner is as much of a priority in the bedroom as we are. Not more, not less, the same.
2. There's no talking about sex
If there is one thing that we are all pretty bad at, it is talking about sex. We don't want to open up about it, because we feel that sex is a private thing. But then when we get into the bedroom with our partner, we still won't talk about it.
In order to learn more about sex and find out if we are on the right tracks, we need to talk about sex. It isn't the taboo subject we are lead to believe it is. It is perfectly healthy and normal to talk about it, so open up and see what happens.
3. You don't ask what they want
Another problem? We don't like to ask our partner what it is that they want. We'll instead try to guess, by trying different things and watching their reaction. For some reason, we view asking them as cheating.
It isn't cheating. Asking what they want is a fantastic way to make sure you get it right. It takes out the guess work and will show your partner that you really are making them a priority in bed. What more could you want?
4. You get bored too quickly
It takes a lot of women time to get off during sex. We need a little extra stimulation, whether through clitoral stimulation or otherwise. And this means that we can get a little bored in the middle of sex.
This often translates to us getting bored really quickly. We'll start changing positions a lot and trying new things just to make it exciting again. The problem is that this can ruin the moment, so if you really want to have good sex, you should stick with one thing for longer than a minute.
5. You're desperate to get to the end
Having an orgasm feels amazing. When you focus on yourself, however, you might find that you are rushing to get to the end so you can enjoy your own orgasm.
Rushing sex is bad, but I think you already know that. This is one of the big indicators that you are bad at sex. Don't rush to the end. If you happen to come earlier than anticipated that is fine. Your partner will understand. But if you try to rush your orgasm, that is a different matter entirely.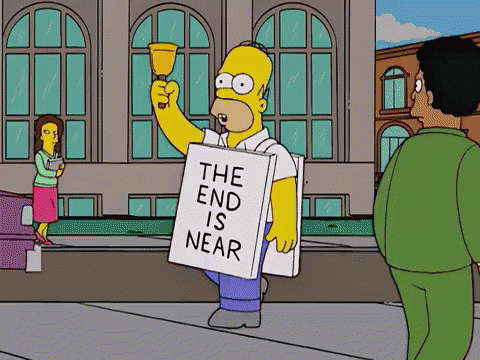 6. It's all about the orgasm
We are all guilty of believing that sex is about the orgasm. We view good sex as being sex where we have made our partner come, but this isn't the case. In fact, focusing too much on the orgasm can ruin sex.
It puts pressure on our partner to come. Instead of simply enjoying how good it feels, they feel as though they have to give you an orgasm. When it just isn't happening, they might be tempted to fake it to give you what you want.
Are you bad at sex?
How many of the above signs do you think you have done before? I know that I have been guilty of at least one in the past. If they are all sounding a little too familiar, it could be a sign that you are bad at sex.
The beauty of it is that you will now know what you are doing, and so you'll also know how to improve things. Got some other great tips you want to share? Leave a comment in the box below.
Lara Mills is a writer who has four years of sex industry expertise behind her. Since she entered the adult industry, she has worked on the Escort Advertising forums, before moving into her current role three years ago.

Since then she has gained a fine reputation with her blogs on sex advice, sexual health and amusing news stories from around the globe. She is also a campaigner for the rights of sex workers from all over the world.

In her spare time, Lara keeps herself active by going running, and is something of a film buff. She also loves to go travelling.
Latest posts by Lara Mills (see all)