It can be very easy to find yourself getting bored with sex. It might get a little samey same, with the usual positions and regular acts that we do in bed. This is why it is a fantastic idea sometimes to spice things up. But how? Well, you could try some of these hottest sex acts.
These are some of the things you can try in the bedroom without getting too far out of your comfort zone. They'll add just enough to sex to make it exciting again, and you'll find yourself returning to these kinky sex acts again and again in the future!
1. Quickie sex positions
Sometimes you want to have sex in a fun new way, which is why quickies are so much fun. The problem is trying to find the perfect position. You can't just stay in bed and go faster because it isn't exciting enough. So try leaving the bed completely for the best experience.
Why not hop into the shower with your partner? You can mix getting ready for work with sex in a fun way, and you'll love running your hands all over their wet body. You could also get them to press up against the wall while you fuck them from behind. Wall sex is a lot of fun, and you'll find that it is even better if you have the strength to lift them up!
2. Blind man in the buff
Blindfolds are a fun way to spice things up without going too deep into the world of BDSM. If you like vanilla sex but find that you are a little bored, a blindfold can really help. It means that you will be unable to see and so rely on your other senses. You'll find that each touch is more intense, which is fantastic for your pleasure.
Simply put on the blindfold and go through foreplay as usual. You won't be able to see what your partner is doing, meaning each touch will be a surprise. It'll be incredibly kinky and you'll find that you cannot resist fucking them as soon as the blindfold comes off.
3. Raunchy role play
Want to go a little further into the world of kink? Perhaps you have a hot fantasy you want to explore. Of the hottest sex acts you can try, role play is a firm favourite for many. You get to pretend to be someone else for a while, and the kinky costumes definitely help!
Perhaps one of the best is the police officer role play. You can buy the costume for very little, and it makes for a lot of fun. Props are great to use as you can handcuff your partner before fucking them. Another hot one to try is the boss and secretary. You won't need to do much for this one, as you can simply wear a smart suit, but you'll love telling your secretary to bend over the desk while you eat them out.
4. Sharing porn
We all watch porn. There is no point in denying it. It is a fun way to jerk off and can give you plenty of new ideas to try in the bedroom. You'll find that it is even better if you share your porn with your partner.
It feels naughty but you'll find that it is an easy way to show your partner the hottest sex acts you want to try. You might even simply decide that you want to recreate these acts as you watch, which is going to make things even more exciting for you. Simply ask your partner to bring their favourite porn and you'll find it is one of the hottest things you can do in bed.
5. Tease with toys
Some people love using sex toys in bed, and if you have some then there is something you can do to your partner to drive them wild. The best thing to do is to tease them. You are best doing this during foreplay, as it will make them wet and desperate for your cock.
A small waterproof vibrating bullet can be held in your mouth during oral to really get her off. You can also fuck her with a dildo and make her beg for your cock. It is one of the hottest sex acts you can enjoy, and you'll find it hard to resist giving in to her demands for your dick.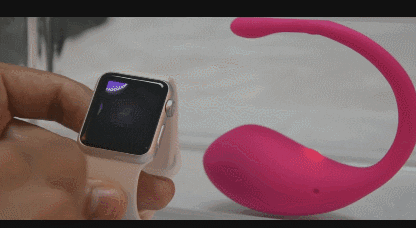 6. Public sex
Of all the kinky things that you can do, public sex is way up there. Having sex in public feels so naughty. You could get caught and end up in a lot of trouble, or you might spot others watching who are keen to simply enjoy the show. This is all part of the thrill, which is why it is on many sexy bucket lists.
Not so keen on being spotted but still want to feel the air on your skin? Why not fuck in your back garden? It will be a lot of fun and you'll find that it feels a lot safer than going out into the world. If you do decide to risk it outside in public properly, make sure you dress for the occasion. Skirts are a must for ladies and zip trousers are preferable for men.
The hottest sex acts
These are just six of the hottest sex acts that you have to try, if you haven't tried them already. They are kinky enough to spice up sex but you might have other ideas. If so, we want to hear from you.
You can use the comment box below to share your thoughts. It will take no time at all, so let us know what you think. Have you got a favourite sex act we've missed? Please share it with us.
Latest posts by Lara Mills
(see all)