I've had my fair share of experiences when it comes to dating apps. I've used Tinder, PlentyOfFish, OkCupid, and Instagram when I was on a bit of a dating rampage. That's right, even Instagram. I've also had a look at Whiplr, Tinder's kinkier sister that helps you find doms and subs close to where you are. But, I do have to say that 'Hater' is a dating app that made me question how Millennials interact with the opposite sex…
The Hater dating app is exactly what as it sounds. You find people that hate the same shit as you do and take them out for white wine and avocado salad. I enjoy hearing the trends that 25-year-old hipsters create because they're fucking hilarious.
Although, I do have to express some interest in this dating app. They've developed something that benefits your pet peeves, like long queues, socks with sandals, and capitalism.
First comes Hate, Second comes Love
Just when you think that Hater is the pinnacle of tech dating, it's more or less the same as the infamous Tinder app. You swipe on a topic that you despise when it pops up on your screen, whether you swipe left or right, I don't know.
The topics are really random, and can be anything from snapback caps to vegans. Actually, I take that last part back. Most of the topics vary around what Generation Y seems to hate, thus, it's no surprise that the app includes Trump, Brexit, and McDonalds.
Don't worry, Generation X. I'm sure there is a bunch of normal things that you can hate too.
So, how does a hater find another hater?
Once you've swiped on loads of topics, Hater shows you a selection of 'best matches' based on trends you want to eradicate from existence.
Then, the app gives you the choice to stroke left or right on other haters. Stroke left, you're not feeling the vibe with him or her. Stroke right, you can hate on more stuff with him or her.
The factor that makes this dating app the same as Tinder is that you remain anonymous to the other person if you swipe left. It's only when you swipe right you get that 'It's a Match!' notification on your phone screen.
And when you want to say 'hey' but your mild social anxiety gets in the way, you can always break the ice by using a 'hater card'. Seriously, it says so in their iTunes description:
"Can't figure out what to say? Play a Hater Card to break the ice. Let's end "hey" once and for all…"
>Hater: Yay or Nay?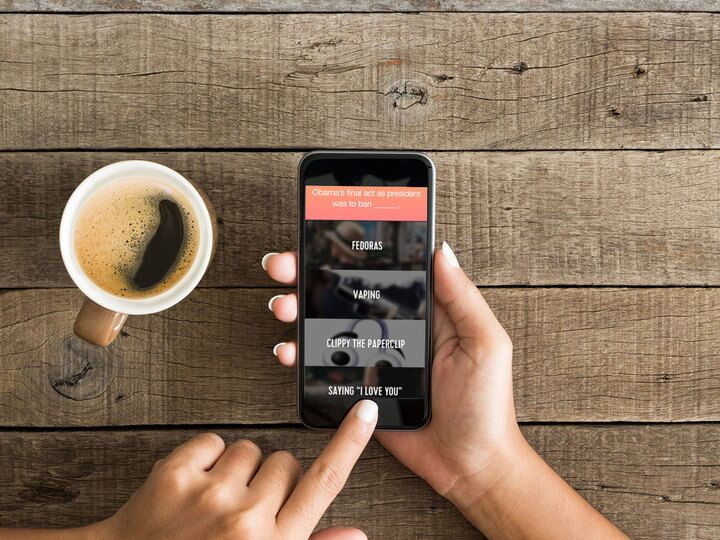 When I downloaded, used, and deleted the app in 1 hour, I didn't realise how eccentric and bizarre the topics can be.
You can hate 'socialising with coworkers', 'watching couples fight', and 'blacking out'. And I thought I like dark things…
Anyway, you do get more than a swipe left and right option. You swipe down to hate, swipe up to love, swipe right to like, and swipe left to dislike.
It then shows you the percentage of people on the app that love, hate, like, or dislike that topic. Furthermore, when Hater's algorithm supplies you with potential matches, you can see what their loves and hates are.
However, what I don't like about Hater is that you can edit your hates, which can be a flaw in the app. What do I mean by that? If you swipe right on a girl and you think she's hot, but she hates the things that you like, you can edit your list to make it look like you have common interests.
That's not great when you want to meet someone authentic. Then again, I'm picky when it comes to dating apps, let alone the whole dating scene.
For those that would have the slightest interest in it, Hater is currently available to download on iTunes (sorry Android lovers). But does it push off all the other dating apps off their pedestals, or will it get burnt out like Pokemon Go?
Only time will tell, unless the Irish escortshere can find a way to use the app to find potential clients. That would be a great skill to have in the escorting world.
Zoe Jaspers has worked in the adult industry for over a year, but she has already gained a fantastic reputation in the field. As a writer, she is passionate about bringing the reader some of the most interesting blog content around.

She is possibly most famous for her erotic stories, but is equally adept at giving top quality sex advice, all the time bringing in her 'personal experiences'.

When she isn't sharing her most intimate encounters, Zoe keeps herself active by watching videos on Youtube, and listening to music.
Latest posts by Zoe Jaspers (see all)