It is the end of October, and Halloween is fast approaching us. For me, it is a wonderful time of the year, which has something for everybody. And boy, on our site, we know how to have fun, with the escorts offering some incredible meetings with a real naughty Halloween twist.
'Halloween – The Most Wonderful Time of The Year?'
It could actually be argued that Halloween is more fun than Christmas. For many, the latter is quite stressful; the running around getting gifts and the associated financial strain can take a real effect. With Halloween, it is purely about fun, no matter what age you are or what you are doing.
This is also a big time of year for Irish escorts, and for the clients who want to see them. I suspect it has something to do with the array of sexy costumes that are worn at this time of year. You know what I mean! It is pretty obvious when you think about it.
They say 'variety is the spice of life', and this is never more apparent than around now. There are the traditional types of costume, such as the sexy witch, the little devil, or the naughty maid. There are also more modern ones such as Harley Quinn from the Batman series, which despite being a few years old doesn't seem to be losing its appeal at this time of year. That is likely something to do with how good Margot Robbie looked in the role.
Last year my colleague and friend Lara Mills did a cracking article on sexy role play games that can be used at this time of year. I have heard first hand from the companions who advertise with us that they have used it as a valuable piece of research.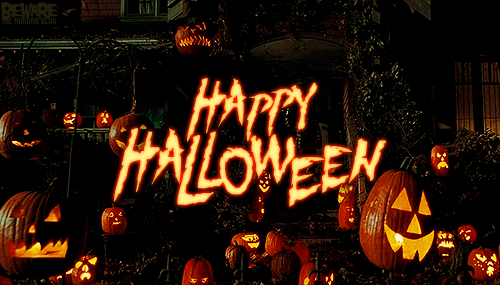 Incredible Escorts in Ireland this Halloween
But why is this time of year so popular? Surely roleplay can be done any time of the year, meaning you don't have to wait for the end of October to have this type of fun? Well, this comes down to the fact that you see so many sexy girls getting dressed up, and this really gets the juices flowing. Costumes are the name of the game, so this is your chance to take that fun and ramp it up a few notches. Plus, when else are you going to ask someone to dress up as a witch or a devil? It may sound a bit weird in February.
Escorts in Dublin, Belfast, and all the other popular Irish cities, who advertise on Escort Ireland, are well aware how popular getting with the season can be. That is why many add Halloween costumes to their wardrobe and are more than happy to use them during encounters with clients.
Consequently, you will see many of their current adverts having them dressed in Halloween gear. This will be a real indicator as to who has this kind of costume, and who can integrate it into the service. When making the phone call, you should always ask if they are willing to do it, but if you see your companion pictured as a naughty maid, there is a good chance the answer will be positive.
This does however mean that with increased demand, it may well be a good idea to make your booking early, be they Dublin escorts, Belfast escorts, or anywhere else for that matter. If you are waiting for Halloween night to arrange an appointment, you may well be left disappointed. You really won't be the only person who is envisaging their chosen companion dressed up.
So, what are you waiting for? Get calling an escort for a private Halloween party now. It could end up more explosive than Bonfire night!
Latest posts by Martin Ward
(see all)