Many clients like to leave reviews for escorts. They want to tell other clients about the amazing escorts they would absolutely see again, and inform them about the escorts who might not be right for them. Writing an escort review is a great way to help other clients.
However, it can be difficult to write an escort review that is useful to clients. You might want to simply write "amazing! I would see her again!" but this doesn't give a lot of detail. So how do you write an escort review which is going to help other clients?
Contacting the escort
The first step in any escort date is contacting your chosen courtesan to arrange a time and date to meet. You'll typically do this by taking a look at their escort profile, reading the information there, and then giving them a call.
In your review, you should include how easy it was to get in touch. Did you find the escort easy to speak to on the phone? Was making a booking quick and simple? Were they able to help you with any additional requests for your meeting?
Some clients have things that they hope to happen during their date, and these things should be discussed with the escort beforehand. If you have made requests and found that your chosen companion was more than happy to accommodate you, then you should write this into your review. It will help other clients with requests see that they can talk to this escort about them without judgement.
Talk about the location
Sometimes it can be a real challenge to find the location the escort has chosen for work. They want somewhere discreet, but it should also be somewhere that clients can find. Even if it is a difficult place to get to, escorts will do their best to give you detailed instructions.
So was it simple to find the location? If you had any difficulties, such as confusing directions, you should include this information. It will help escorts to give more details in the future.
You can also talk about the location itself. Was it tidy? Did it feel welcoming? Some escorts like to light candles for their clients to set the mood, but others will not in case of allergies. Please take these things into consideration when writing your feedback.
The beginning of the appointment
Once you have talked about the phone call and finding the location, it is time to get into the main part of the review – the date itself. A large number of escorts will not allow you to talk about what happened during the date, as they believe that this is something private between the two of you. However, you can still talk about other factors.
For example, how were you welcomed? Were you made to feel welcome? If you were nervous, did they help to put you at ease and relax you? Were you offered a shower while they prepared the room for you?
As for the appointment itself, did you get what you were hoping for? Did you get the chance to try all of the things you agreed you would? Would you see this escort again?
Things to watch out for
It can be incredibly useful to other clients if you let them know that the pictures of the escort on their profile are accurate. If they are a little older and don't show a change in hair colour, it can be worth explaining this. However, there is something reviewers should note.
If you arrive at your date and find that the person who opens the door to you is not the woman from the profile, you should leave. It isn't the person on the profile, and therefore none of the information on the profile applies to them. You have no idea what kind of experience you'll get, so rather than taking a chance, walk away and keep your money. You can then leave a review stating that you arrived, saw that it was not the same person, and left.
You also need to be careful about getting too personal in your escort review. You'll be amazed by the number of clients who try to put details about where the escort lives or intimate details that completely ignore the "do not allow explicit reviews" warning. Yes, you are excited to have spent this time with them, but discretion goes both ways.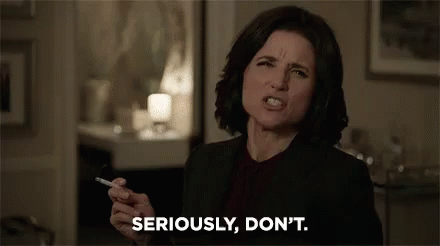 Writing a great escort review
It is important to be honest in your escort review. If you arrived at the booking late and the escort was not quite as welcoming as you had hoped, don't try to put the blame entirely on them. Admit that you were late and then you appreciate them seeing you anyway, if they chose to. If not, it is a lesson to you to be on time in the future. Give yourself more time to get to the appointment and you will not be left disappointed.
Sometimes you'll find that, even though everything is right, you and the escort just don't click. And that's okay! You can still have a great time together, but a lack of chemistry isn't something you can control. Explain in your review that you did not click but felt welcomed and appreciated. Just because you don't have chemistry together doesn't mean someone else won't.
It can be difficult to write an escort review, especially if things didn't go to plan. This is why it is worth waiting at least a day before you submit your review. It will give you time to think things over so that you can leave the best review possible!
Latest posts by Lara Mills
(see all)