There is something about vampires that really turns people on, especially at Halloween. When the costumes come out, many people decide to reach for the fake blood and fangs for a sexy outfit that their partner will never forget.
So what exactly is it that draws women to vampires? What makes them so sexy to us, and why should this be the Halloween costume of choice for a man hoping to attract a hot woman?
A naughty taste of BDSM
The world of BDSM is huge. There are so many different things that you can do and experiment in it, and the vampire world seems to tie in quite closely to the kinky thrills of domination, submission, and bondage.
With the vampire fantasy, someone else takes control. One person becomes submissive, while the vampire takes the place of the domme. It leads to lots of kinky fun, as the submissive will need to give themselves over to the vamp completely in order to please them. It gives you just a taste of BDSM.
Rebellious nature
In the world of fiction, and indeed in legends, vampires are rebellious. They don't like to fit in with society, as they tend to stand out from the crowd and do whatever they want to do. Because they live forever, feasting on the blood of innocents, they don't really care about society in the same way.
And so, spending a little time with a sexy vampire makes us feel just as rebellious. We are doing something taboo, something we aren't supposed to, and even if it is all just a part of role play, it is still very kinky fun.
Just a bite…
One of the biggest appeals of the vampire fetish is the fangs. Whether you want to wear them or you are hoping your sexy lady will, the fangs are very appealing. It lets you get a little rougher during sex, and there is something very sexy about seeing a vampire licking their pointed teeth.
It also gives you the perfect excuse for a few love bites. You can kiss your way all over their body, spending a little time sucking on certain areas to get them going. The neck is a very sensitive place, so many sure you pay particular attention here!
Sexy, sensual, and exotic
There is something very sensual about a relationship with a vampire. Not only is it a big taboo, but it is incredibly erotic. They usually seduce their victims, making them feel fantastic right before they bite them. This is just one more reason for us to want to jump into bed with them.
All of the above factors make vampires incredible sexy to us, with plenty of examples around the world, thanks to books, film and TV, to turn us on. Looking for a little inspiration for your sexy vampire play? We've got a few suggestions below.
Famous vampires we love
Lestat de Lioncourt
The vampire Lestat first appeared in the gothic novel Interview with the Vampire by Anne Rice, and he immediately become one of the most iconic vampires in the media. It probably helps a lot that he was played by Tom Cruise in the 1994 film, but he is one of the trendsetter you can take inspiration from.
Damon Salvatore
The Vampire Diaries novel series and TV series has proved to be very popular… and that might be thanks, in part, to Ian Somerhalder. The actor plays the gorgeous Damon Salvatore, who starts out as a bit of a rebellious bad boy and eventually turns into something of a hero for the story. No wonder we ladies love him so much!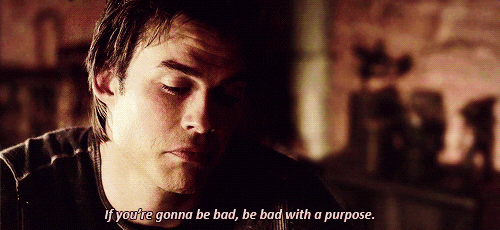 Eric Northman
The Southern Vampire Mysteries were the basis for the TV show True Blood, in which we see a number of sexy vampires. One of the most memorable is Eric Northman, played by Alexander Skarsgård. He is shown to be a complicated man, one that we want to get to know. The many layers to him makes him a mystery, and that simply tempts us even more!
Edward Cullen
Okay, so most people cannot stand the Twilight series. We hear the name and instantly roll our eyes, but the character of Edward Cullen has intrigued so many people. He wants to resist the human Bella, but her blood is far too appealing. So we get the joy of seeing a vampire struggling with their feelings towards a human… and just how far they will go. Definitely a huge turn on for many of us!
Getting in the mood
If you want to get yourself in the right mood to explore your vampire fetish, then there are a few things that you can do. You could spend a little time watching various films and TV shows to get some inspiration, and you can also dress up for the part. Whether you want to look like Lestat or are happy as Salvatore, you can find plenty of items in the stores to help you. Make sure you pick up some vampire fangs and fake blood so that you can really go for it!
Of course, you might choose to enjoy your vampirism on your own. Perhaps you haven't found a partner keen to explore it. If so, don't worry. There are plenty of toys for you out there, such as the Fleshlight Succudry. With vampire fangs on the front, it might be just what you were looking for to get off!
Got some other ideas that you want to share? You can use the comment box below. Why not tell us about the sexiest vampires you know, or which vampire films are your favourites? We'd love to hear from you.
Latest posts by Lara Mills
(see all)