I watch porn, and I'm not ashamed to admit it. Sure, it might not happen every time I decide to masturbate, but it does still happen. Porn has influenced the way that I masturbate and even have sex, and it seems that more people are turning to the adult entertainment in search of sex education.
The things we learn at school or in the bedroom through experience, it seems, just isn't enough for us. We need something more, and porn is the place many of us are turning to. Why is that?
A variety of porn
You'll have probably heard about Rule 34 of the internet. Rule 34 basically tells us that, if it exists, there is porn of it. This means that you will be able to find porn of your interests, no matter how niche they might be. Yes, even if you want to watch Spongebob Squarepants porn (I've been there, done that, and would not recommend it).
My point is that the world of porn is varied. You can find anything and everything in porn, which is why so many of us use it. In just a few clicks we can find the hottest videos to watch, giving us exactly what we need. No matter what you are into, there is something for you.
Back in the day, porn was a little more limited. Now the internet means that it has grown and become a huge industry, ensuring everyone's tastes are accounted for. It also means that it is easier than ever to access… especially since a number of free porn sites don't actually ask for age verification.
Watching others have sex
What is it that makes us watch porn? A lot of us are very visual when it comes to the things that turn us on. Sure, hearing our partner describe the naughty things they want to do to us is hot, but it is even better when they put it into action. We want to see it happening right before our eyes.
When we are masturbating and looking for something to jerk off to, porn is often our first choice. We want to watch others having sex and maybe imagine that we are the ones enjoying sex like that.
Sometimes, porn acts as inspiration for us. It makes us think about new positions to try, or even new sex acts we can explore. Often, however, it is used to educate us about sex.
Porn as sex education
Think back to your days of sex education at school. They probably weren't great. If they were anything like mine, you were taught how to put a condom onto a banana and shown a video of a singing condom puppet. Honestly, I can't remember much else from sex education at school.
Either way, a lot of sex education in schools isn't what it could be. We are told that having sex can get you pregnant, as the focus is typically on PIV sex. The fact that you can pick up STIs from other kinds, including oral, isn't really touched. Pregnancy is the focus, and the fact that sex is great for pleasure is simply ignored. So we leave school wondering what the big deal is, and we go searching for answers. Unsurprisingly we turn to porn.
A recent survey by Youth World Ireland found that one in five young people are using porn to learn about sexual relationships. That is a pretty huge number when you think about it. However, a number of them were also sceptical about using porn, as they felt that it wasn't accurate of real sexual relationships.
Can porn give unrealistic expectations?
Most of us know that the things we see in porn aren't realistic. At the bare bones of it, porn is a form of entertainment that focuses on sex. It doesn't aim to be a tool to educate us about sex, though a number of performers have started putting out videos as guides on how to perform certain sex acts.
This doesn't stop people from viewing the things they see in porn as accurate. Women are expected to reach orgasm the moment a tongue touches their clitoris, and they are expected to have come at least three times before the man finishes on her face. Foreplay doesn't really exist in porn, and nobody seems to talk during the performance except to say how big their partner is.
For the most part, people accept that porn is different to sex. We know that communication is the most important thing to remember about it, but that doesn't stop a few getting confused. They feel that porn shows sex as it happens, rather than sexual fantasies. So is it right to use porn for sex education?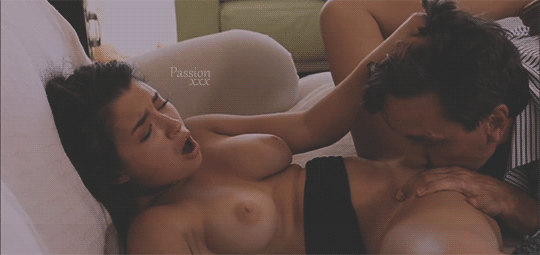 Is porn a good sex ed alternative?
There are certain times in my life when I will turn to porn. Mostly it is for the purposes of masturbation, but I'll admit that there have been times when I've used to to educate myself. When I've done this it is usually in relation to a particular sex acts I don't know much about, but porn isn't the only place I'll look. I'll look elsewhere too to ensure the things I've seen are accurate.
Do you feel that using porn to educate ourselves about sex is a good idea? Do we need to step away from using porn in this way? Let us know how you feel about it in the comments below.
Latest posts by Lara Mills
(see all)