I get a little grumpy and moody as winter sets in. I don't like being cold, and while the snow looks pretty in winter, it isn't enough to make me feel any better. I want to warm up, and there is no better way to do that than with sex.
Well, most of the time, anyway. In winter it is more of a challenge. The cold makes us reluctant to strip off and get down to business. We want to stay toasty and warm instead of risking catching a chill. So how can you warm up this winter with amazing sex?
Brew time!
There is nothing in the world quite as satisfying as a good brew or an orgasm… so why not combine the two? A hot drink is a great way to warm you up on the inside, and the hot liquid swirling around your mouth is also going to add something different to oral sex!
The next time you decide to go down on your partner, take a hot drink with you. Take a sip, give it a swirl, and then go to town on them. The heat is going to feel great against their body while also warming you up from the inside. You can both keep your clothes on and simply work around them in order to stay warm!
Not satisfied with just using tea? You could always try speciality tea, such as peppermint. Minty teas tend to leave a tingling sensation. This means that you can warm them up and make their body tingle as you go down on them. I don't know about you, but this seems like the perfect trick to try!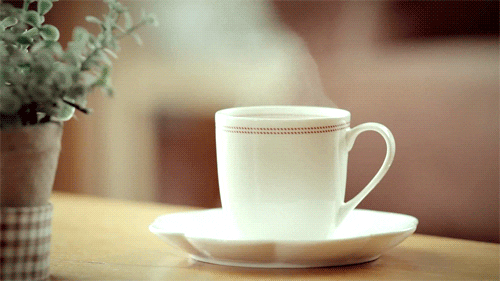 Time for a hot bath
I can't be the only one who loves the excuse of having a hot bath in winter. I'll make a real show of it, taking a book in with me, some candles, and some relaxing music. I'll have the water as hot as I can stand and spend as long as possible in the water. Needless to say, this is the perfect spot to get a little romantic and intimate.
The hot water is a great way to warm up, as well as providing the perfect place for spicing up sex. Sex in the bath is hot. You just need to be careful about the amount of water you splash around. Having extra towels in the bathroom is a great way to go, as you can then clean up any spills that happen.
While the rest of the room will be cold, the water will be hot. You can have sex in a totally new way, trying new positions to allow you both full access. It also gives you the perfect excuse to have a more romantic time together, and you'll find that the intimacy of bathtub sex is a huge boost for you both.
Try temperature play
Adding a little heat to the bedroom can be a challenge, especially in winter. You could just put the heating on, but this is going to make your bills rise. If you aren't careful, you'll end up a sweaty mess before anything has even happened! So why not go for some temperature play?
Temperature play is the ideal way to warm up without going too far, especially if you use massage candles. Massage candles heat so that the "wax" melts. You can then drizzle the wax onto your partner's body and rub it in. It'll feel warm on their skin and really heat them up in a fun way!
If you want to add a little more kink to it, you can use actual candle wax. Just make sure you drop it onto their body from a height so that you don't burn them badly. If you aren't sure if this is for you, check out the various candles you can buy. There are some specifically designed for this use, so they are body-safe.
How do you warm up?
I'm one of those people who hates putting the heating on, even if I am really cold. I'll add layers, make a brew, and see how I feel. Needless to say, it is hard to be sexy when you are wrapped in five different layers and a blanket.
However, the tips I've shared above are some of my favourite to warm up in winter with sex. You don't have to suffer through the cold. Instead you can make it as sexy and hot as you want it to be!
What is your favourite way to stay warm in the winter? I'd love to hear from you, so share your thoughts in the comments. You can even tell me which position is your absolute favourite!
Latest posts by Lara Mills
(see all)