Pretty much all sex is great, but everyone has their preferences. Some enjoy keeping things vanilla, while others want to try as many kinky things as they can to see what turns them on the most. The beauty of finding an open-minded partner is that you will get the chance to explore the world of BDSM with them.
Of course, BDSM and kink isn't for everyone, and for those eager to see whether it is for them, it can be difficult to know where to start. Watching porn can help, but often this can mislead you. So here are the things you need to know before you get kinky.
Safety first!
No matter how many articles you have read about the world of BDSM, this step won't be new to you. It is mentioned all of the time, and that is because it is such an important step.
When it comes to kinky play, safety is important. It should always be consensual and safe. The moment it stops is when it stops being fun. So make sure you pay attention to what is going on around you.
Often using a safe word can help. A safe word is a word you can say at any point to stop what is happening. Words like "apple" or "orange" are popular choices, as they are easy to remember and simple. There is no mistaking someone saying "orange" in the bedroom. When the word is used, all play must stop. It can continue again later on, if both of you are up to it, but a safe word is a hard stop. Treat it as such.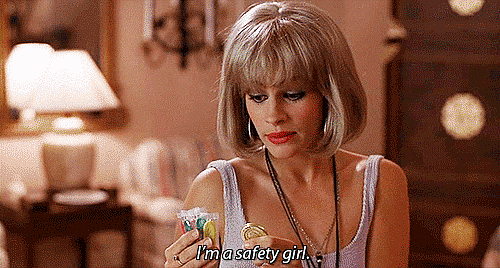 Communication is important
This part goes hand-in-hand with safety, but because they are both such huge parts of the kinky world of BDSM, they need to be addressed separately. Communication is important in any relationship, but it is even more vital when it comes to kink. If you have watched a lot of BDSM porn videos, you won't know this. But all participants have discussed their limits beforehand.
You should take the time to talk through your expectations with your partner. This will help to prepare them for the session ahead and make sure that you are both on the same page. This can make for a much more pleasant experience, and isn't that the whole point of having the kinkiest sex?
Not all communication is verbal. For example, if you are spanking your partner and they are continually pulling away from you, it might be that you are going too hard and hurting them too much. Watch your partner and you'll learn where their limits are.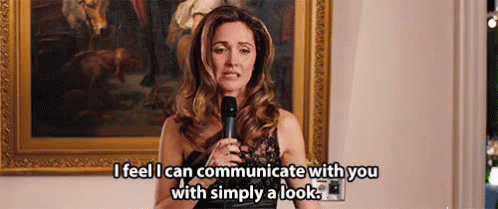 Don't mix drink and BDSM
When we drink, we might find that we get a little more adventurous. We want to try new things and let our wild sides out. However, this is often when accidents happen. That is the way it is on night's out, and it is exactly the same in the bedroom.
Sure, you may believe that you need a little Dutch courage to get yourself through the session. But alcohol can ruin the experience. You'll find that your reactions aren't what they should be in order to safely practice BDSM.
You might take things too far, or you might not even realise that your partner is hurting you until you have sobered up. And by then, it is too late. One drink is fine, but if you start to cross over into tipsy, you need to stop.
After care
When we think about getting kinky, we focus purely on the act. Most of us forget about all of the preparation that goes into it beforehand, and a large number of people don't realise that there is even more that takes place afterwards.
After care is an essential of BDSM. It gives you the chance to reconnect with your partner after an intense session. For example, if you have been indulging in name calling, this will help you to show that you care for them.
Often it involves talking about what happened and how you both feel about it, but it also involves cuddling, kissing, and affirmations. It is a reassurance to you and your partner that you both had a good time, and gives you a safe environment in which to talk about things that didn't quite work out.
Getting kinky
So getting kinky isn't for everyone, but for those eager to take the leap and explore, it can get very complicated. That is why we have addressed the most important parts of BDSM… so that you are fully prepared.
Thanks to books like Fifty Shades of Grey, people think that BDSM is all about pain and hurting your partner, but it isn't. It is so much more than that, and can create an intense and deep connection between you both.
Got your own advice you'd like to share about BDSM? Why not let us know by leaving a comment in the box below. You can tell us your top tips and advice to help others ease into this sexy world safely.
Latest posts by Lara Mills
(see all)