If you've never had sex on the couch before then you are missing out! It is an easy way to spice up sex because it takes you away from the comfort of your bed. You'll need to find sofa sex positions to try instead of relying on your bedroom favourites.
You might be looking at your sofa and wondering just which positions are going to work for you. Thankfully this is where I come in. I take you through some of the best sofa sex positions that you just have to try!
The love seat
If you are thinking of fucking on the couch, this will probably be one of the first positions that you think of. You'll sit on the sofa, as normal, before your partner straddles you and slips your cock inside of them. It feels amazing and is a firm favourite of mine!
It puts yours partner in control while also giving you intimacy. Another big plus is that your partner can either hang onto you or they can grab the sofa. If they want to lean back a little, you can wrap your arms around them to provide support.
The perch
If you prefer rear entry positions, the perch is a great alternative. It works in a similar way to the love seat position, but instead your partner will face away from you before you slip inside of them.
Often your partner will find that they have a little more control of the situation if they put their hands on your thighs. It prevents your legs getting as tired as quickly so that you can continue to fuck for as long as you both want to. It is also very easy to adjust the angle for deeper penetration.
The lotus
The lotus sex position is ideal for intimacy and slow, sensual sex. It also works a lot better if you have a good amount of space around you and support, which is why the sofa might work well for you. Simply sit down, cross your legs, and allow your partner to mount you. They can then wrap their legs around you.
It brings you closer together and is the perfect face to face position for long kisses. Another great thing about sofa sex positions like this one is that you won't be able to thrust as easily. You'll go slower, creating much more sensual sex for you and your partner.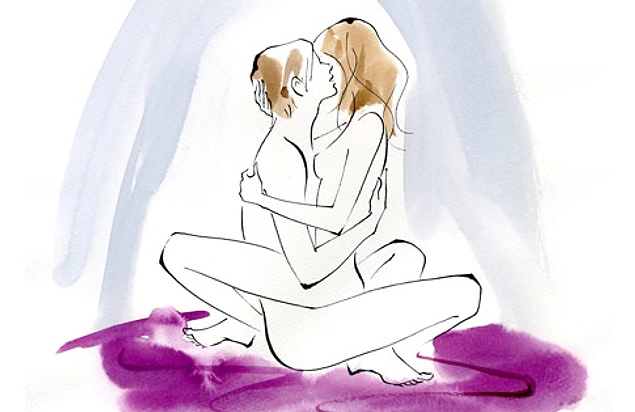 The high chair
Rear entry positions often seem a lot easier when you have a seat. If the only seat that you have is a high chair you can still make it work for you with this position. Your partner will take the seat, moving so that their ass hangs over the edge a little. You'll then position yourself so that you can penetrate them.
What makes this position so amazing is that your partner can lean forward slightly to adjust the angle. They can also slip their hands between their legs so that they can play with themselves. They can time each thrust for you with their actions, hopefully leading to an explosive orgasm!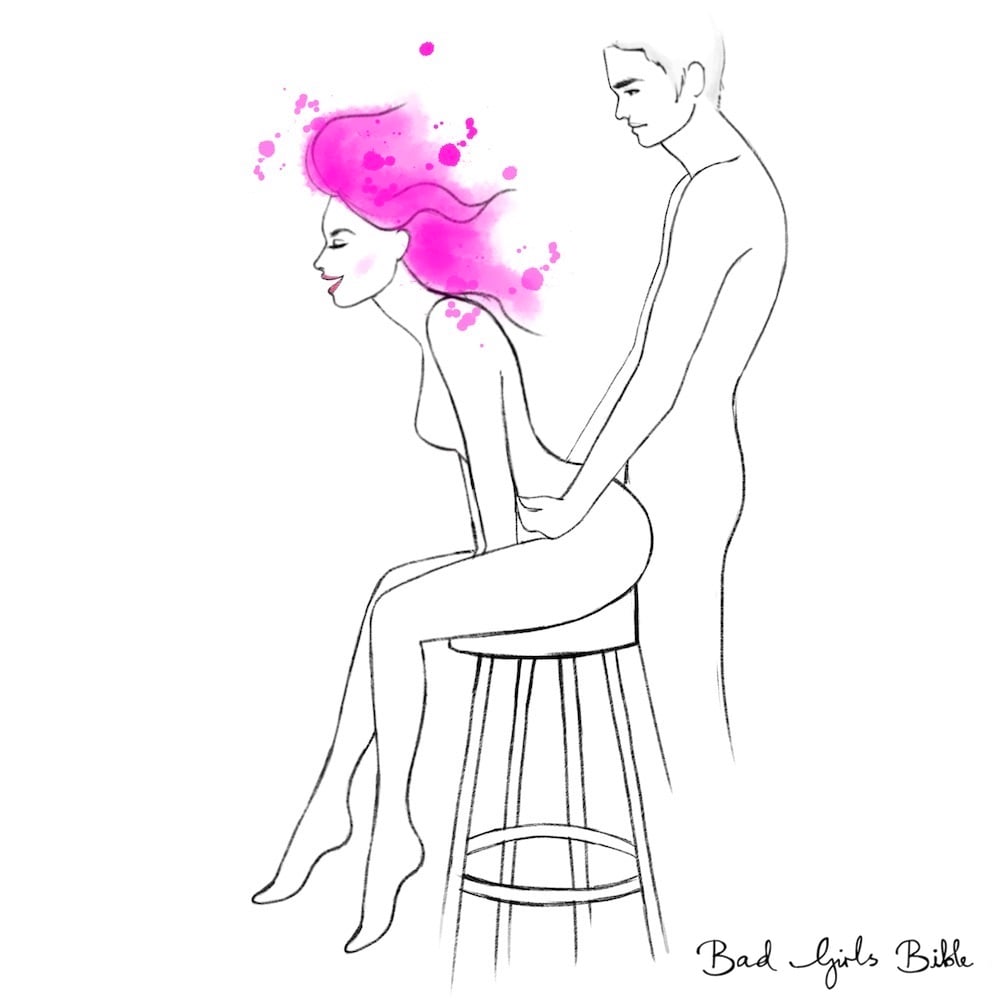 The seated dog
One of the best things about sofa sex positions is that the couch can provide you with the leverage you need for many positions. We already know that doggy style is Escort Ireland's favourite sex position, but how can you have this position on the sofa?
There are a few different things you could do. Trying it like the image below way will ensure that your partner's ass is high enough for penetration, and that you can really thrust hard into them from standing. You can even get your partner kneeling on the sofa and facing the back to adjust the angle.
Why we love sofa sex positions
Fucking on the couch is honestly one of my favourite things to do. It's perfect for those times when you just get carried away making out and don't want to get up. You can stay where you are and have amazing sex!
How many of the sofa sex positions above have you tried? Is there one we've missed that you think others need to know about? Why not leave a comment below? You can tell us all of the dirty details of this position and why it is your favourite.
Latest posts by Lara Mills
(see all)