Any woman with a mean streak can become a dominatrix, but to become an advanced dominatrix, that's something special.
To save you from any confusion, dominatrixes and mistresses are different. Dominatrixes are not paid to provide fetish activities to their subs like Mistresses are, and another difference is that Mistresses don't often have sex with their slaves. Well, you would find one or two mistresses that'd fuck their bitches, but it's not so common in professional BDSM.
However, if you're a budding domme that is thinking about turning your role into an occupation, or you really, really, REALLY want to impress your subs, then becoming an advanced dominatrix is easier than you think.
Step 1: Up your kinky toys game
If you think that a pair metal cuffs, a blindfold, a ruler, and a 31-inch whip are what would make your good session great, umm, you might want to grab yourself a pen, some paper, and a cup of tea of your choice. Once you start buying one version of a BDSM toy, you'll soon realise that there is a family's worth of variations of that product.
I know this will sound weird, but think of your BDSM tools as if they're Pokemon games. When you get Pokemon Red, that's it, you feel like the coolest kid in town, until you realise that your friends have the Pokemon Blue, Yellow, Diamond, Platinum and that 'Go!' smartphone app that nearly every single person on the planet had.
Of course, there's nothing wrong with being old fashioned, using the simplest yet strongest toys can make sure that your sub would receive the pain and pleasure that he or she deserves. The whips, rope, vibrators and butt plugs will always make the little boys and girls cry.
But if you want your pigs to know that you mean business, then you have to shock him and her with your gigantic collection of kinky toys; the way that Christian shocked Anastacia with his instruments of torture in the Fifty Shades film.
Impact Tools:
• Riding Crops
• Lexan Canes
• Spanking Paddles with Imprints
• Leather Slappers
• Fur Paddles
• Scottish Tawses
• Stainless Steel Whipping Rod (they're deadly)
• Leather Flogs
• Snakewhips with Split Tips
Gags (open and closed):
• Ring Gags
• Spider Gags
• Whitehead/Dental Gags
• Fish Hook Gags (they look painful)
• Tube Gags
• Ball Gags
• Bit Gags
• Pillow Mouth Gags
• Spring Loaded Mouth Gags
• Penis Gags (Yes, there are penis gags)
Nipple devices:
• Clothespins
• Nipple Pumps
• Nipple Lassos
• Magnetic Clamps
• Adjustable Clamps
• Clover Clamps
• Nipple Tweezers
• No Pierce Nipple Rings
• Nipple Orbs
• Your Hand Skills
Step 2: Different toys give different pains and different bruises
Even though it mainly depends on how hard you hit your sub, a lot of dominatrixes sometimes forget that different toys produce different results on a pig's body. Normally, the more intense the pain is, the more intense the bruise would look, but it's hard to decipher what the bruise would actually look like after a couple of days.
Nevertheless, with the help of Tumblr, and one very kinky blog that I've found while eating my lunch, I've managed to find a colour scheme that looks close to perfect. This is a good colour graph to follow if your sub asks you to leave specific kinds of marks on his or her skin.
Step 3: Know the sting levels
This step goes hand in hand with the second one, but having detailed knowledge about different levels of stings can help you reach the optimal amount of pain that your little bitch desires. Again, the sting levels depend on the instrument that you use, but impact intensity would also have an effect on the number of tears that would trickle down your sub's face.
And where can you find an infographic that can show you the different levels of stings? Right here. For some reason, the lowest level is 4, which I guess it means 'Ooh, I can feel that.' Then, there's a lot of 8s, which I think it means 'Oh! Now I can really feel that.' And then, there's 10+, which I guess it means 'FUCK!'
Step 4: Learn your BDSM hand signals
Dommes, you would be surprised at how useful BDSM hand signals can be in an encounter. Sign language would be a good skill for you to learn if you don't want your neighbours to find out that you have D/S sessions in your living room, and if your sub is deaf.
If you're usual sub often misinterprets your commands, and ends up feeling embarrassed for getting things wrong in a sex dungeon, you can set everything straight by showing him or her hand signals, as there's hardly any intertextuality in them. Additionally, if you want to take the roleplay outside, you're able to do so without looking too obvious amongst vanilla folk.
Step 5: Don't just give him aftercare, give him HIS aftercare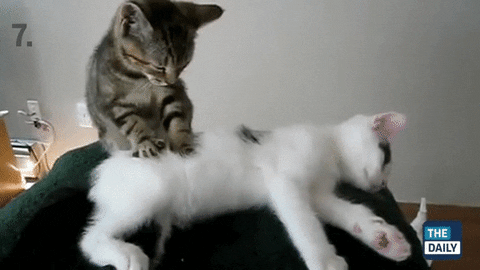 As you would already know, the recovery phase of the BDSM play is something that you cannot forget about.
What do you do after you've had an intense session at the gym? You recover by relaxing in the Jacuzzi, or by having a sports masseuse to soothe your muscles. The same logic should always be applied to your sub when you're playing the role of a dominatrix.
However, not every type of aftercare is a 'one-size-fits-all', your pig may prefer to sit in a corner rather than be hugged by you, or your bitch may need more emotional love than physical comfort. There are many different types of aftercare that you can read about, which elaborate on the physical aspects, the emotional aspects, and the meditating aspects.
Once you've mastered the advanced side of domination, and your sub starts talking about you to his friends after every encounter that you've had with him or her, you'll probably end up receiving a text from someone that says:
'Mistress, I'll pay you £300 if you deep-throat me with a strap-on while I wear a spider-gag.'
Even when you're not an official mistress yet!
Latest posts by Zoe Jaspers
(see all)