God only knows how many times the subject of porn has been brought up in discussions about morals and ethics. But let me put your minds at rest, and tell you that you're not a bad person for watching porn.
There's nothing wrong with wanting to release some sexual tension when you get back home from work, and want to have a good night's sleep before they have to wake up to another day of cold reality. However, after reading an article that was titled 'How to not watch porn like a dick' , I kept thinking to myself this question,
'How do you watch porn like a dick in the first place?'
Why people are saying you should stop watching porn
Let's first ask the question 'What kind of 'people' that would tell you to stop watching porn?' Well, they would be guys and girls that'd have a reason not watch smut themselves.
They could be girls that believe the industry abuses the female performers into doing certain scenes for the viewers that have certain fantasies. Alongside that, they could be guys that felt like they went a bit overboard with porn, and need to distance themselves away from it in case it takes over important aspects of their lives. Additionally, they could be people that just have a very personalised opinion about the industry, and the entertainment that it produces.
Maybe the studios produce the same kind of content that can be very boring for them to watch. Or maybe they produce the kind of content that doesn't appeal to them. You know, the usual female pornstar getting fucked hard in the ass while her black eye makeup starts running down her sweaty face.
There are plenty of reasons why people would tell you to stop watching porn, but it doesn't mean that you should feel coerced to stop watching porn without developing a strong reason yourself. Furthermore, there are other people that have reasons to tell you that you should still watch porn.
Why pornstars won't tell you to stop watching them fuck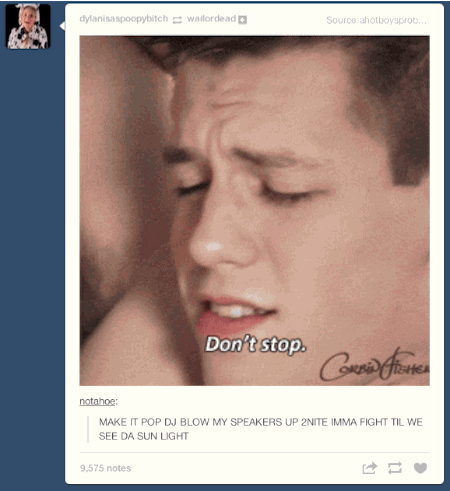 I'm sure that there are many reasons why people would tell you to continue watching porn, but if there's one common reason, it would be that it provides business for the performers that enjoy their jobs as well as the company that they'd work for.
After learning about Prop 60 Porn Bill in California and how it got rejected, it only gave me a better understanding that the pornstars really enjoy doing their jobs, and they don't any legal or social changes to fuck it up. I believe that if you tell a performer that you're going to stop watching porn, he or she might go a little berserk on you, and tell you what a little bitch you are.
Well, not really. But the star would give you a couple of solid reasons why you shouldn't, and one of the reasons would be that you'd make them lose money.
Another reason would be that they don't want you to feel that you're not contributing to something awful. They're not forced to do anything that they don't want to onset, and they know that what the viewers want to watch is only to stimulate their fantasy in their heads, not in reality.
One other reason they would have is that they don't want you to think or feel that you're exploiting them. In fact, the only way that you would exploit the pornstars is if you're pirating their work.
What happens when you watch Free Porn?
You remember when you were 14 years-old and you were given permission to go on the internet alone for the first time? You used to type in the word 'porn' on Google, and you always ended up searching on smut sites that had a 95% chance of giving your desktop a Trojan virus or Malware.
You thought that you'd be able to watch some action online, until the play button you clicked on directed you to the membership page where the site offered you feature-length videos for only $9.99 a month. But as the years went by, and you started using MSN more often, you ended up having a dirty chat with your friends, and one of them sent you a link to a site where you could actually watch porn for free.
My estranged high school friend sent me a link to YouPorn, and I didn't stop going on there until I was introduced to XVideos.
If you're wondering what free porn sites have to do with the exploitation of female performers, it has a lot to do with that. Think about it.
There are a lot of guys and girls that would watch porn just because it includes a certain performer that they all like. Most of the studios that the performer would have a contract with would make you pay to watch some of their videos, and your money is what keeps the studio and the stars in the business. If someone rips the video from the company's website, and uploads it onto a free site like XVideos, that user would be able to make revenue from a number of views and clicks he or she would get from that video.
To sum it up, users and free porn sites would get the reach and profit they want by simply stealing the work from the pornstar and the porn company he or she would work for. This is what pisses them off.
No pornstar would fuck on camera for free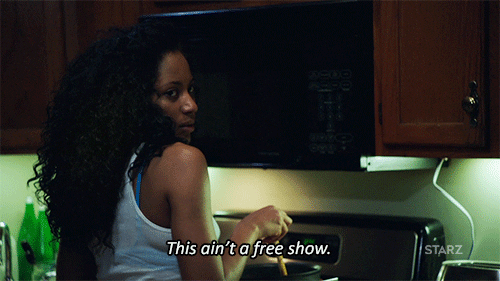 Now, I talk a lot to my male friends about what kind of porn they like to watch, and it's not often what they like to watch, it's who they like to watch. If they see their favourite star quit the business because of piracy, they'd probably give up porn altogether.
Yes, I understand that not everyone wants the name of a sex studio on their credit card bill, or that they think that paying for porn would be a good investment, but you have to see the benefit of paying for porn. The quality of the content would be better than the pixilated clips you'd see on free porn sites, and you know that you wouldn't get ripped off, or worse, rick rolled.
So, what will you take away with you after reading this article? If you pay for your porn, your favourite star will always be around to make you cum in your pants.
Latest posts by Zoe Jaspers
(see all)