We love sex. And there is nothing wrong with loving sex. It feels great, it gives us the chance to get to know our partner better, and it is a fantastic way to deal with stress. Plus, science has proven that sex is actually good for you.
The problem is that a lot of us let sex get boring. We tend to do the same things over and over again. We'll initiate sex in the same way, do the same things in foreplay, before getting into the same sex positions we always use.
Sure, they might be common sex positions for a reason, but that doesn't mean they can't become boring. That is why here on the Escort Ireland blog we take a look at the three most common sex positions and how you can spice them up.
1. Missionary
Missionary is great, most of the time. It gives you the chance to get intimate with your partner, as you can share lots of hot French kisses while you fuck. It also puts you in charge and allows your partner to simply lie back and enjoy.
But it can get a little bit stale. If you want to spice things up a little, try moving the pillows on the bed so that they are under her ass. This will elevate it and allow for deeper penetration.
Want more clitoral stimulation? Get your partner to keep their legs together when you penetrate them. The position means that you will rub on their clit, which can really help to get them off quickly.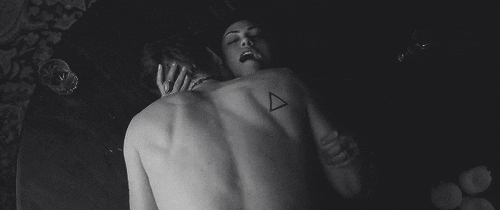 2. Cowgirl
The cowgirl position is one of the most common sex positions because it puts the woman in control. You simply get to sit back, relax, and enjoy the ride while she does all of the work. Plus, by putting her in control, she is more likely to reach orgasm. She knows just how to move to get herself off.
It can still get a little dull though, which is why it is a good idea to add these little twists. Try lifting your hips up to meet hers. It will allow for deeper penetration and be really sexy for her to feel you thrusting into her as she comes down.
You can also get a little intimate in this position. Instead of leaving her to sit upright, pull her in close. Get her to grind slowly on your cock while you kiss and nibble her neck. If you slow things down, it will make it much more intense and fun.
3. Doggy style
If you are an ass fan or simply like to enjoy a hard and fast fuck, doggy style is for you. You can work together to go as fast or as slow as you want, and it allows for really intense and deep sex. But yet again, this position can get a little dull.
One simple way to spice it up is to change the angle. You can do this by getting your partner to adjust their position on the bed. If they lower their body to the bed it will feel tighter, while getting her to move upright will give you the chance to reach around and play with her clit and tits. This position is even hotter if you are in front of a mirror, as you can watch yourself fucking.
The kinky among you might find it very tempting to spank her ass. If she is into it, why not go for it? This position is perfect for you to let out your primal instincts. Go fast and hard and let yourself go. It will feel incredibly. Don't hold anything back and you might just find out why this was your favourite position in the first place!
The most common sex positions
The most common sex positions are popular for a reason… they work. They give you the chance to enjoy some hot sex with your partner, and most of the time you'll know exactly what they want if they bend over on the bed before you.
It is also great for those of you who don't want to pull out the Kama Sutra and contort yourself into the most bizarre positions in the book. This is why we want to spice them up.
That said, some people hate the more common sex positions. They feel they are a waste of time, so why not join in the discussion and tell us what you think? Vote for your least favourite of the three listed above in the poll.
Latest posts by Lara Mills
(see all)