One major development in the sex industry over recent years is the fact that more and more people are starting to like the idea of BDSM. This is a major change from the 80's where people who engaged in it were seen as weird, and major TV stars like Frank Bough had their careers torpedoed for engaging in these kinds of acts.
Now BDSM has been normalised, with the books and films of the Fifty Shades saga. It is true that the way it portrays BDSM is so wrong it is unbelievable, but it has opened a whole new world to people who may never have previously considered it.
BDSM isn't something we are taught about in school though, and I think we are a long way from sex education books featuring advice on how to make this kind of fun safe and enjoyable. It is therefore arguably a good idea to go to someone who knows what they are doing so you can learn the ropes. OK, that was a terrible pun, I won't do any more!
So, what are the reasons you should consider going to see a domination escort? Well, there are a number of them.
Safety is Key
BDSM is kind of different to 'normal' sex. Do you remember when you first had sex as a youngster and just how crap you were? Foreplay was awful, and as a guy I now realise that all I did was stick my penis in and wiggle it around until I came. You likely orgamsed fast if you were a man, and if you were a woman, you lay there like a sack of potatoes. This was fine as I was with a young lady who didn't know what she was doing either, meaning we could learn together.
Still, with BDSM, you risk things becoming really uncomfortable for the sub, and possibly downright dangerous in some circumstances, when in fact you need to make sure the fun is safe. That is very different to poor sex which we have all had at one time or another.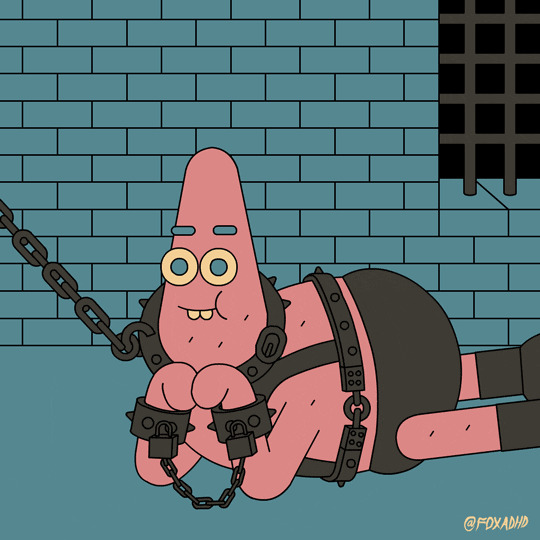 It Improves The Chances of a Repeat
Obviously if things go wrong then there is likely to be less chance of it happening again. During normal sex, even if you both know you were rubbish, you would obviously be trying again. If things go wrong in BDSM, the more likely scenario is that you are going to get one or both partners deciding that is sucks and therefore never engaging it again.
It is just like when people cook tuna all the way through. They find that it is dry and vile, and they then decide they don't like it. However, if someone is over their shoulder saying that the inside is SUPPOSED to be red because it makes it moist, they will enjoy everything that it has to offer. It may seem a strange analogy, but it is bang on. If you do something wrong and it comes across as unpleasant, you will never know what you are missing out on.

They Can Educate You in BDSM
Even if things don't go wrong in a dangerous manner, if you do it in a clumsy manner, once again you won't get the most out of what you are trying to do. You may rush it, not building up the tension, or you may use language that is more likely to get laughs rather than the feelings we want during this kind of encounter. This is before you bring in props likes whips and electro-stimulants. However, the dominatrix can take you through the basics and give you that all-important grounding.
It would be wrong to say that the only time BDSM can go wrong is when it gets dangerous or nasty. Sometimes people are just pretty awful, not knowing what to do and when. Without a proper education on what it entails, it may just come across as shit.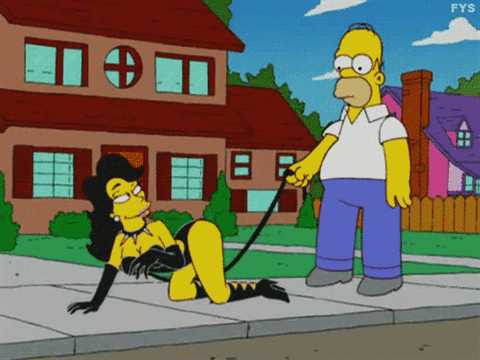 BDSM Can Become More Complicated
As we all know, BDSM can be just more than tying someone up. Electro stimulation, restriction of breathing, using strap ons on a man, these are all popular, but things you should NEVER do without researching massively.
We have great articles here on some of these things, but a domination escort will be able to give you the lowdown on what you should so as you step up the levels. This is vital as the more intense it becomes, the more dangerous it can be.
BDSM isn't Everyone's Cup of Tea
Everyone likes different things in the bedroom. What one person enjoys, another may not. There is no problem with that, but when it comes to BDSM, it will reduce your chances of having that type of fun.
It is therefore possible that your partner may have zero interest in trying it out. That is fine, and in no way should you pressure them. Still, you will be left with an itch that remains unscratched.
A dominatrix can help you with this, leaving you refreshed and exhilarated. You can then start this adventure without any form of resentment building up at home, which is always a huge risk in the event a request is denied.
If you want to meet a domination escort, you can do it right here at Escort Ireland. Whether it is just for an education you can take home, or you want to meet them repeatedly, they will certainly add something very special and extra-naughty into your life.
Martin Ward is a well respected editor and writer with over five years experience in the adult industry. After stints in the Escort Advertising call centre and on the escort forum, he moved into the site editor position around three years ago.

Since then, he has specialised in articles on the battle for equal rights for sex workers, sexual health, as well as bringing the readers fun news from around the world. He also has a major interest in LGBT rights, and is an active campaigner in this field.

When he isn't fighting the good fight, he enjoys spending time with his girlfriend, and young daughter. He also enjoys reading and taking long walks.
Latest posts by Martin Ward (see all)