When it comes to sex we have all kinds of different questions that we would love to have answered. The beauty of the internet is that you can find the answer to pretty much anything online. Just typing it into your favourite search engine will come up with a number of different results. The problem with this is that, when it comes to sex, you need a sexpert.
Reddit aims to help people ask those questions, and so they got Dr. Jess of Astroglide to do a Reddit AMA. The AMAs give people the chance to ask experts their burning questions.
Users posted their questions and voted for the ones they wanted to know the answers to. The top questions were given replies from the sexpert, and here on the Escort Ireland blog we take a look at the top five questions.
1. Men and multiple orgasms
The users of Reddit immediately voted ellendeepthroats' question to the top. They wanted to know if it was "possible to go from a 'one and done guy' to being able to have multiple orgasm?"
Dr. Jess set about answering this by stating plainly that "some men do learn to have multiple orgasms". This gave men all over the world hope that they too might be able to enjoy intense multiple orgasms like women.
However, she also explains that it isn't quite as simple for men as it is for women. With men, you need to start by strengthening your pelvic floor, which can then help you start your journey to achieve multiples. Edging is also said to help a lot.
Most people assume that it is the ejaculate that causes the pleasure for men. Not so. Dr. Jess explains that "these gratifying sensations can actually be enjoyed without ejaculation in an experience often referred to as a dry orgasm". So although you might not physically ejaculate, you can still have an intense orgasm.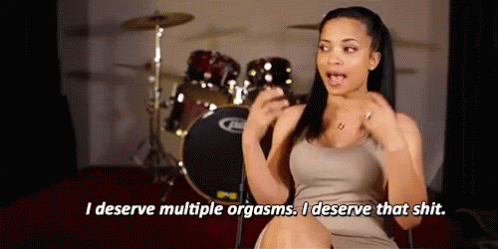 2. Trying new things
A lot of people, it seemed, were having trouble with their sex lives. They wanted to try new things in the bedroom, and so when theinerlicious asked Dr. Jess what she thought was "the best way to ask your partner to try something new in bed?", people wanted to hear the answer.
Interestingly, Dr. Jess stated that using pop culture references is a good way to do it. For example, if you saw something in Fifty Shades of Grey that you wanted to try out, you could start discussing it.
Another suggestion she gave was that "you can also frame it as a dream". This gives you the chance to explain your fantasy in detail so that you can then explore and discuss each part of it.
Ultimately, Dr. Jess points out that, while some conversations are serious, sexual conversations don't have to be. "It's OK to have a laugh over sexual conversations. It doesn't always have to be serious". So if you have a laugh while discussing the finer details, that is fine.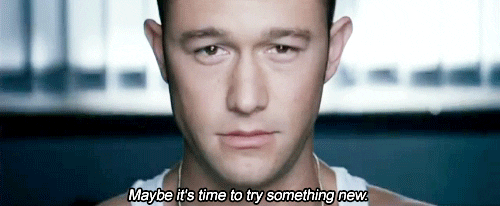 3. Dealing with stress and sex
Stress is a common part of life. We have trouble detailing with problems at work and in our relationships, and this can have a knock-on effect. For a lot of people, they felt that sexquipoop69's question about dealing with stress and erectile dysfunction was one that needed answering.
To the relief of many, Dr. Jess pointed out that the "issue is so common" and that they would "get over it".
Of course, just sitting around and waiting for this to happen isn't something that many are comfortable with. So she stated that things like mindfulness classes could help, as "learning to be 'present' outside of the bedroom can be helpful".
If that doesn't work, she also recommends a cock ring. Cock rings are fantastic as they can actually help you stay harder for longer, which is perfect for those times when you want a quick solution.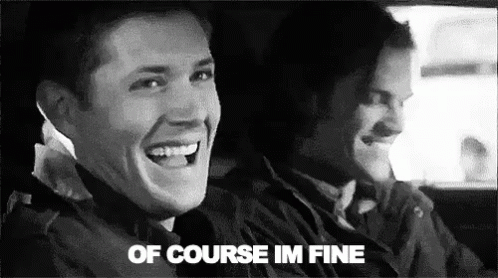 4. Interest in sex
Unfortunately over time we can lose our interest in sex. Different things can change our views on it, but Dr. Jess decided to address this when Colieoh spoke about the fact that she has been trying to cope with her loss of interest in sex for the last six years.
It seems that you need to try and identify what has changed. Things like having children or even smaller lifestyle changes can lead to a loss of libido.
Not sure what to do? Try to regulate the amount of sleep you get. If you aren't getting enough, or you are going to sleep at irregular times, you might find that this has an impact on your sex life. Even your diet and the amount of exercise you are getting can change it!
According to Dr. Jess "just 7 minutes a day" of exercise "can have a huge impact on your libido", so it might be worth looking up some quick 7 minute workouts to start your day.
Original source: Tenor

Asking a sexpert
These are just a few of the questions the sexpert was asked… and we are sure that you have your own burning questions you want the answers to. Sure, you could wait for the next sexpert to hit Reddit, or you could use the comment box below.
Join in the discussion and see if others like you have the answers to your questions. You might even find that the writers on the Escort Ireland blog have the answers you have been seeking! We have over ten years experience in the field between us… so ask your question and see if we can help you.
Latest posts by Lara Mills
(see all)