Learning about sex is fascinating, especially when we can see how our interests in sex change depending on where we live. Recently, Sunday Life teamed up with RAM UK & Ireland in order to conduct a sex survey and find out about the sex lives of those in Northern Ireland.
More than 2,000 people took part in the sex survey and now the results are in! Here on Escort Ireland we take a look at the results of this sex survey to see which areas of Northern Ireland are the horniest.
Unusual sex spots
Typically, most people imagine losing their virginity in bed at home. However, both Fermanagh and Antrim have fought hard to stand out in this area. Participants revealed that those living in Fermanagh were the most likely to lose their virginity in a car, while Antrim favoured hotels.
As for the places we have sex, Tyrone came out on top when residents admitted they were most likely to have sex in a public bathroom or a car. It seems that having sex in bed isn't something the Northern Irish are particularly interested in!
For those in Londonderry, they didn't want to be limited by the places to have sex. Instead it came out as the capital for outdoor sex. The residents here are most happy having sex if they just aren't indoors.
Monogamy vs. multiple casual partners
Here is where it starts to get interesting. On the subject of monogamy versus multiple casual partners, there was a clear divide between the various counties of Northern Ireland. The sex survey revealed that Armagh was keen to stay on the side of monogamy, as residents were the most likely to have had only one sex partner.
In Antrim, they were the least likely to have one night stands, while Down revealed itself as the monogamy capital of Northern Ireland. Rather than sleeping around, the residents were happy to stick with one person and one person only.
Then we look at the other side of the coin. While Tyrone beat out Belfast for the number of sexual partners (20+ for Tyrone, 11+ for Belfast), the capital of Northern Ireland won out in other categories. People here were more likely to have a one night stand and use an app or a website to get it. They were also the most likely to sleep with someone and then realise that they don't know their name!
Orgasms and sex
Unfortunately for the people of Armagh, they revealed themselves to be the ones most likely to have no orgasms during sex. They were also the top of the list for not faking orgasms, so at least they are being honest with their partners? On the other hand, Down is the place where people fake it a lot. We can't help but feel jealous of the people of Londonderry, as they claim to almost always orgasm during sex.
For many, the whole reason to have sex is to reach orgasm. This rings true in Londonderry, as they admitted that orgasms are the primary reason they have sex. Then there's Fermanagh, where people have sex to keep their partner happy. Aww.
Things aren't all good in Fermanagh. The residents are also the most likely to have no had sex in the last year… yikes! Compared to Londonderry, where they are typically at it at least once a week, this seems to be one hell of a contrast.
Cheating and affairs
One of the topics covered by the sex survey was the subject of affairs. It seems that Down's reputation as the monogamy capital of Northern Ireland holds true, as residents were the least likely to have affairs. They are eager to stay faithful to their partners, it seems!
Along comes Tyrone. In Tyrone it seems that they take a very relaxed view to affairs. They feel that things like texting, calling, emailing, and even meeting up don't count as having an affair. They also felt that cheating is okay if you are drunk.
If we turn our attention to Fermanagh, we discover that the residents here are more likely to be having or to have had an affair. However, they are clearly covering their tracks well, as Armagh is the place where you are more likely to be caught cheating.
Where to get kinky?
Vanilla sex might be something many enjoy, but there are counties in Northern Ireland you are more likely to step outside of the norm. Belfast is one of those places. People here were more likely to have sex outside of their normal sexual preference.
They were also the most likely to send explicit media, enjoy group sex, and even dress-up for a little costumed role play. Given how close we are to Halloween, it might be the perfect opportunity for you to try it for yourself!
Reading the results of the sex survey I was genuinely expecting Belfast to come out on top with everything involving non-vanilla sex. However, it seems that in Down they are the most likely to use sex toys. Londonderry was also found to be the most likely to use Viagra to enhance sex.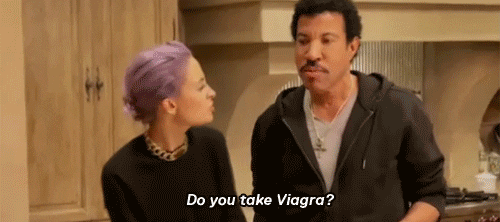 Safe sex
What I find the most interesting about these results is that Tyrone was the place with the highest incidences of 20 or more sexual partners, but they were also the least likely to have been tested for an STI. Maybe they are just having really safe sex… or maybe they just don't want to get tested.
On the other side of it, Belfast is the place where you are most likely to have been tested. It is also the place where you are more likely to have had an STI at some point in your sex life.
Getting regularly tested for STIs and STDs is important. Not only will it check that you are in the clear, but it'll put your mind at ease. Safe sex is by far the best sex there is, and wouldn't you rather know? Looking to get tested? Sexual Health NI has a great resource to help you find your nearest GUM clinic and get tested.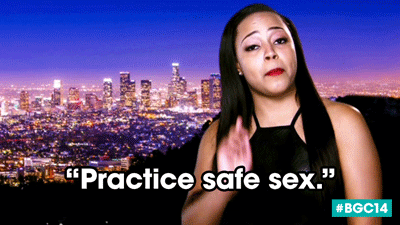 The Northern Ireland Sex Survey
The results of this survey are pretty surprising, and while I have covered a lot in this article, there are some results I just couldn't fit in. If you are interested in the full thing, you can check out Helen Carson's full article about it, where she divides the results by county for those curious about their home county in particular.
Have any of the results shocked you? Were you expecting Londonderry to be the Viagra capital of Northern Ireland? Did you believe that Tyrone was so relaxed about affairs? Let us know your thoughts in the comments below.
Lara Mills is a writer who has four years of sex industry expertise behind her. Since she entered the adult industry, she has worked on the Escort Advertising forums, before moving into her current role three years ago.

Since then she has gained a fine reputation with her blogs on sex advice, sexual health and amusing news stories from around the globe. She is also a campaigner for the rights of sex workers from all over the world.

In her spare time, Lara keeps herself active by going running, and is something of a film buff. She also loves to go travelling.
Latest posts by Lara Mills (see all)