You know, I'm not often a judgmental lady. I can empathise with a guy when he tells me about his problems in the bedroom, or the troubles he's having when he'd try to satisfy his woman.
However, if you're going to put yourself on a pedestal and preach that you're the next Mandingo, do you mind if I shove a dildo up your ass and push you off? If you're into pegging, can I just push you off the pedestal instead?
As much as there have been many times that I have dampened my sheets successfully, there have also been many times when I stared at guys with a look that shouts out 'really?'. I don't want to sound like a total asswipe from Buzzfeed, but I have to admit it; some guys are just doing it wrong.
Doing what wrong, though? Well, it could be anything.
How you touch your girlfriend, how you fuck her with her legs spread, or how you could even whisper things in her ear that might turn her off. True story: One guy sent me an old message saying that he 'wants to cum inside my ass and watch me shit out the cum into a glass and drink it.'.
I never replied back to that message. Oh, and speaking of asses…
#1 Trying to put it up the butt ASAP. Your cock is not the DHL Express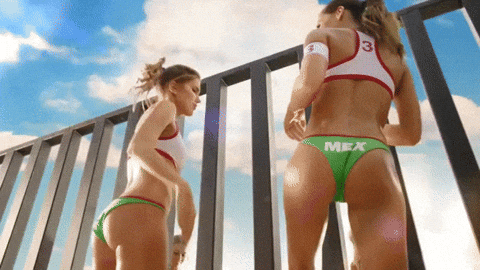 A confident man would know how to make a woman's toes curl, but a cocky man wouldn't give a toss about making a woman's toes curl. Additionally, a cocky guy would try to be sneaky by pulling a woman's pants off, dive right into the forbidden hole, and only use spit as a form of lubricant.
Yup, this has happened to me before. Now, I'm a bit of an anal enthusiast, but not when I wouldn't be sure what to feel when I'm getting fucked in the ass straight away. It's as if you're sensationally-stunted, and you try to smile at your partner but deep down you're cringing.
#2 Not getting her wet enough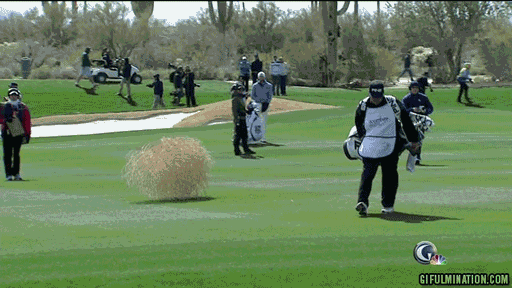 Female Stimulation 101: If her pussy isn't moist, she's just not feeling it. Right? Yeah, or at least, most of the time. I've experienced getting pleasured while dry before, but the sensation never lasted long.
Dry sex makes the woman feel so sore, she would wince if you try to slip a finger inside her. Furthermore, the soreness can last for a couple of days, so if you want to have sex with her 24 hours later, you should know that she will blame you for not being able to pee correctly.
I'll give you some advice, learn how to edge and don't skip the foreplay.
#3 Touching her clit as if you're playing DJ Hero
Do you know how many nerve endings are in the clitoris, the pink bean, 'where the sidewalk ends'? Around 8,000.
Yes, the button that women love the press against their fingers, or against a washing machine, contains over twice the amount of nerve endings in a penis. Like a woman suffering from PSM symptoms, the clit the most sensitive part of a woman's erogenous zone.
If you press it too hard, you might as well give her a wedgie and give her a big middle finger in the face. I exaggerated the last part, but the wedgie part is true.
#4 Not Touching her clit as if you're playing DJ Hero
Guys, just because it's a sensitive pearl, it doesn't mean that you have to be afraid to touch it. It doesn't bite.
Treat the clit like a marathon, start off slow and tender, and when you see the finish line, you run fast and hard like Usain Bolt. Well, not that fast.
Remember: 8,000 nerve endings.
#5 Just cumming too fast and doing fuck all after
I know, I know, I know. The penis is basically a gigantic clit.
After touching myself for 9 years, I've unlocked the ability cum within 5 minutes by simply stroking and rubbing my little clit. Hence, why I understand why guys cum much faster than girls.
However, what pisses me off a bit is when guys climaxed within 3 minutes, pull their pants up, and say something along the lines of 'That's all for today, folks!' Wow, I sounded salty there…
Nevertheless, a guy can't leave a girl hanging once she gets hot and horny; being tired afterwards is not an excuse either. If you need a boost, that's fine. Drink your Red Bull before you drink her juices.
I was seeing a guy in England who did this in every sex session we've had; within 2 years of seeing each other, I've only climaxed once with him. He was a great guy and we've had a lot of fun, but over time I lost my sexual interest in him, which also made me lose my romantic interest in him.
It was a shame, and I did feel quite bad about it, but what can you do?
Well, those are the common 'mistakes' that a lot of the guys I've met made. I knew some of them just wanted their own satisfaction, but if you want your name to be written in someone's good books, you can't be as sloppy as some of the anonymous men I've mentioned here.
Am I just being fussy or do some of you guys agree with me?
Zoe Jaspers has worked in the adult industry for over a year, but she has already gained a fantastic reputation in the field. As a writer, she is passionate about bringing the reader some of the most interesting blog content around.

She is possibly most famous for her erotic stories, but is equally adept at giving top quality sex advice, all the time bringing in her 'personal experiences'.

When she isn't sharing her most intimate encounters, Zoe keeps herself active by watching videos on Youtube, and listening to music.
Latest posts by Zoe Jaspers (see all)