You know that feeling when you arrive at your desk in the morning, and someone sends you a link to an article about an Italian Catholic priest getting accused of organising orgies and pimping out women? No? Well, it's one interesting way to start the day.
Like anything you would hear about religion, politics, and sex on the internet, it's all scandalous. So what's the latest religion scandal this week?
According to The Times, Father Andrea Contin, an Italian priest based in the city of Padua, Italy is currently under investigation for allegedly organising orgies in his rectory, and prostituting up to 15 lovers. Additionally, the Parish Priest is facing allegations of 'immoral earnings and psychological violence' by the police.
Who complained against the Parish Priest?
The investigation started when 3 female parishioners made complaints to the police about the Italian priest. They have already seized a variety of sex toys videos that allegedly showed orgies taking place in the San Lazzaro church. The complaints were first reported to the local bishop last summer, but church authorities didn't pass them on to the police as they were still in the midst of their own investigation.
Some of the accusations made against the Italian priest included farming out some of his lovers to other men on wife-swapping sites, and taking his female friends to stays at a naturist & swingers resort in Cap d'Agde, France. Another report was made against him by a 49-year-old church volunteer, where she stated that she had an affair with Father Andrea Contin, and had sexual intercourse with him in the rectory.
At the moment, Father Andrea Contin is not under arrest, but a prosecutor is investigating all of the complaints made by the female parishioners and volunteer.
Another Catholic Religious Sex Scandal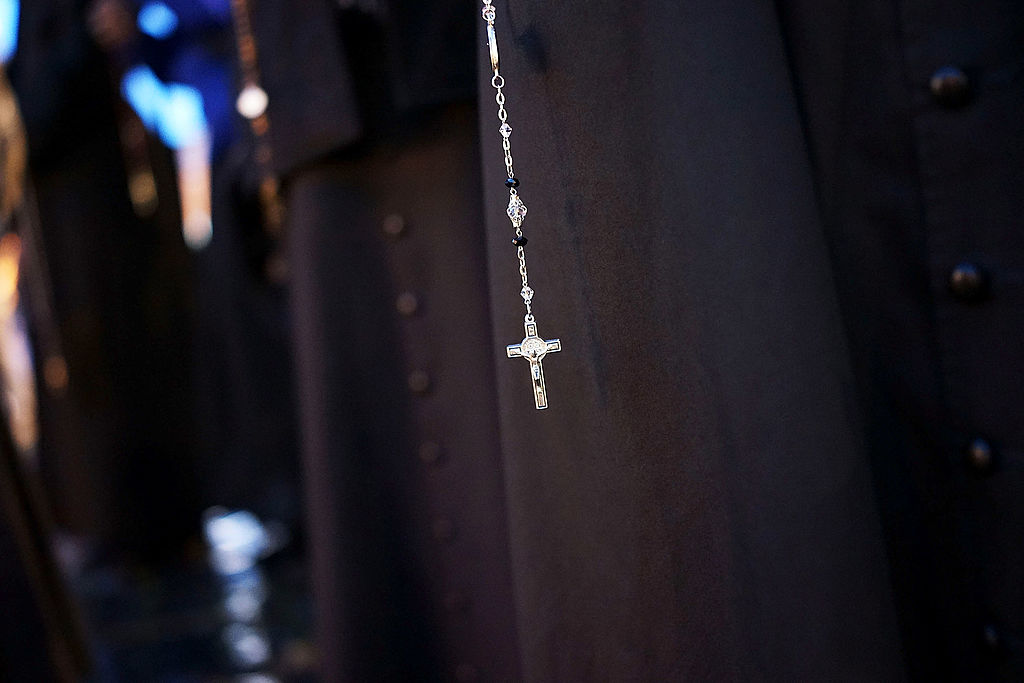 Why is it always the people in the clergy that get accused, if not busted, for sexually deviant acts? We've already heard of some of the most infamous cases when it comes sexual abuse cases within the Catholic Church. What are some of the examples?
The case of the Wexford Catholic priest, Micheál Ledwith, who was accused of sexually abusing a minor male in 1994
The case of Brendan Smyth, the Roman Catholic Priest who was convicted of sexually abusing a large number of children in Belfast and Dublin.
Finally, the speculations raised within the Irish Catholic Church, when some of the priests were caught using the gay dating app 'Grindr'
And like most scandals, it doesn't take long for people to gossip about them on social media. In this case, it wasn't long until users on reddit started chatting and trolling about the investigation.
I'm one for a bit of black humour, so I couldn't help but giggle at a comment one user left that said.
" You know this is going to be turned into a Law & Order: SVU episode with just enough details changed so that no one can get sued."
We're not in the position to point the finger and make definitive accusations against Father Andrea Contin since he is only under investigation. But you know what they say; you are innocent until you are proven guilty.
Latest posts by Zoe Jaspers
(see all)