When you sit down to watch a film, the chances are that you'll end up watching a movie sex scene at some point in the story. These movie scenes always stand out because they seem so different to how real sex works, and it can be really frustrating for viewers.
Movie sex always seems to go so much smoother than real sex. There are things we do during sex with our partner that we do not see in the movies… so what are the differences between the two?
Tell me what you want
When you are having sex with a new partner you'll take the time to sit down and talk about what you want. You'll share your interests and your fetishes. You'll get to know one another before you jump into bed.
In the movies it works entirely differently. The people involved won't say a word to each other. They'll simply look at each other with eyes filled with lust and get straight down to business.
It is rare you'll find a film where the couple involved actually talks about what they like… unless it is a film focusing on BDSM. Even then the discussion is minimal. Everyone will know what each sex act is without the need to ask questions. Worst of all, everyone instantly knows what to do or what is expected of them.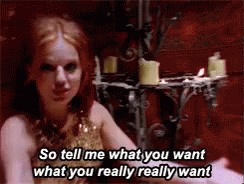 Foreplay not needed
Foreplay doesn't always last as long as you might need it to. For many women they need foreplay in order to properly warm up to sex. It'll get them ready for your cock, making sliding your cock inside of her cunt so much easier.
It can cover a number of different acts. Some love to simply touch their partner and give them an erotic massage. Others want to do things like kiss all over their body and whisper dirty things in their ears.
Surprise surprise, this is something you don't see in the films. Movie sex works differently. Nobody needs to have foreplay. They'll kiss a little before immediately moving on to sex. After a few kisses the man will then easily slip his cock into her without any problems at all. He won't even need to grab for lube, which is another thing missing from many movies.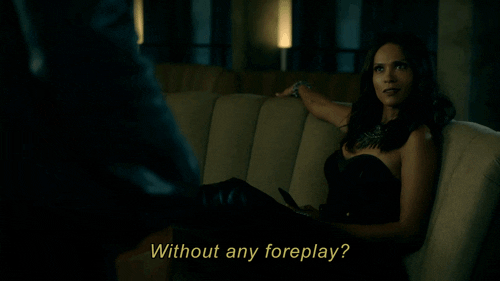 Shower sex is easy
I've had a few different experiences fucking in the shower. It's fun, but it is also incredibly awkward. You have to be careful of your footing, your position, and the things you use to wash your partner sensually during the warm up.
We already know that foreplay doesn't exist in film sex scenes. But take a moment to think of the shower sex scenes you've seen. How often do you see the couples struggling to get into the right position? Or nearly slipping because they've lost their footing?
It just doesn't happen. Fucking in the shower is as easy as shagging in bed. There are no difficulties which makes it very frustrating to watch. Shower sex seems so simple and leaves many of us wondering what we have been getting wrong for all of this time.
Everybody gets to orgasm
Most people will admit that they have no orgasmed every single time they have fucked. It would be nice if everyone did, but sometimes it just doesn't happen. The position is wrong or there hasn't been enough stimulation to get them off.
Not in the movies! Thirty seconds into sex the woman will be moaning and groaning as though her life depends on it. She'll cum again and again without any signs of stopping, and when it is time for the man to cum they'll both enjoy orgasms in perfect synchronicity.
You'll know from personal experience that this isn't how real sex tends to work. It is a lot of experimenting to find the best way to get your partner to cum, and when you do find it, it will take a while to get her there. Patience and persistence are the keys to getting her to cum for you, and even then it might not happen.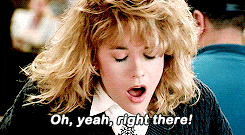 Movie sex vs. real sex
Okay, so there are a few movies out there that break the mould. Not everyone will reach orgasm and they will actually take the time to sit down and talk about what they are interested in. Even in Fifty Shades of Grey we see this when Anastasia and Christian are discussing the contract. There are some things she doesn't understand, and so he'll explain them to her.
But even then it isn't enough. Movie sex seems so much easier than real sex. No-one ever messes up in the films. It all goes totally smoothly and they never have to talk about what they want or need in the bedroom.
Can you think of a few films that break convention? Have you got some other classic sex scene traits we have missed? Share them in the comment box below.
Latest posts by Lara Mills
(see all)