Usually when Millennials appear in the news it is over something that they have done, such as murdering marmalade. They tend to be a little different in the way that they view things, making the rest of the world intrigued about why these differences exist.
For example, a study conducted by Pornhub in collaboration with Mashable has discovered that the taste of Millennials when it comes to porn is a little different to ours. Boobs, particularly "big boobs" or "huge tits" are some of the more popular searches on porn sites… but not for Millennials. They don't seem to find tits as interesting as other areas of the body. But why is that?
The most popular porn searches
There are so many different things you can search for on a porn website. No matter what kind of porn you are looking for, the chances are that your favourite porn site will have it! But there are some things that we find ourselves looking for over and over again.
PornMD shows us the most popular searches on adult entertainment websites, and we can clearly see that among the searches for "amateur", "lesbian", and "threesome" are also searches for things like "big tits".
It seems that when tit comes to breast size in porn, size does actually matter. The bigger the better, it seems, especially when it comes to boobs!
Popular boob searches
The number of different words for boobs means that Pornhub, in their latest study, were able to provide us with a comprehensive list of the "most popular breast related searches" on their site.
The searches they found were similar to those PornMD reported, with things like "big tits", "big boobs", and "huge tits" sitting firmly at the top of the list.
It seems that all that happens with boob searches is that we get a little more specific about the type of porn we are searching for. For example, some search for "big tit threesome" while others hope to find "big boobs teacher" porn to enjoy.
Millennials vs. boobs
A millennial is someone born between 1982 and 2004, so anyone aged 35 or under is classed as a millennial. In their study, Pornhub looked at the number of searches for boob-related porn based on a number of factors, and of course age was one of them.
Men between the ages of 18 and 24 had 19% fewer searches for boob porn when compared to other groups. Those in the 25 to 34 bracket were 11% less likely, showing that a millennial isn't as interested in boobs.
If we look at the other end of the scale, 55 to 64 year old men are conducting 17% more boob searches than any other group, while the 65 and over are 12% more likely to look for big tit porn. So it seems that younger generations are losing their interest in porn… but why might that be?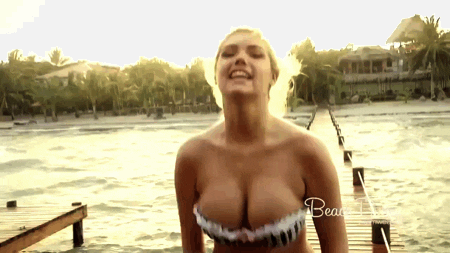 Why are boobs a turn off?
So it seems that boobs aren't as popular for millennials to search for… but why? What is it about them that is turning them off, or is it that there are other more compelling things to search for?
This is something currently being widely debated. Some believe that they are simply using different language to search for porn, and so without using the word "tit" or "boob" their searches aren't being caught. Some have suggested that perhaps they aren't using porn sites at all, and are instead going directly to the source and paying for their porn.
And then there are others who suggest that the millennial generation simply have other interests when it comes to porn, as Twitter user @elijahdaniel stated in response to Playboy tweeting about it:
it's 2017 grandpa we eat ass now https://t.co/gw0ChFSdsY

— elijah daniel (@elijahdaniel) 16 August 2017
Boobs around the world
It isn't simply the younger generations showing a lack of interest in boobs. Pornhub also looked to see which countries loved boobs the most, and they found that there were a number of countries that just didn't seem as interested.
The boob loving countries were pretty mixed, with places such as Nigeria, Finland, and Denmark mixed in with Canada, the UK, and the USA. However, of the countries least interested in tits, we saw Peru, Columbia, Brazil, Mexico, and Russia making the list.
So it might not only be the millennial generation losing interest in boobs, but also a number of different countries from around the world!
How do you feel about boobs?
Personally, I love boobs. They look gorgeous and are a lot of fun to play with, but when it comes to porn searches I tend not to look for them. Yes, I love them, but I am far more eager to watch some sexy lesbians rubbing up against each other.
But this isn't for everyone. So I want to hear from you. You can use the comment box below to tell us how you feel about boobs and what kind of things you search for in porn.
Are you like me and adore boobs but just don't search for them, or are tits always first on your list of things to watch in porn? Let us know and see what others think by joining in the discussion!
Latest posts by Lara Mills
(see all)