It's May! That means that this month is Masturbation Month. That's right, we get an entire month dedicated to the glorious act of masturbation. You probably didn't even realise we need an entire month to celebrate this. So there is no better time to talk about the many amazing ways you can get off.
Found that you are a little bored when jerking off each time? There are a few different things you can do to make it more exciting. We take a look at five great ways you can get yourself off to celebrate Masturbation Month.
1. Invest in some toys
When people think of sex toys they tend to think of vibrators, bullets, and things geared more towards the needs of women in bed. We tend not to think about sex toys for men. However, there are a decent number of male sex toys out there for you to try.
Okay, so your selection might not be as vast as it is for women, but you could still find something useful. Cock rings are popular for men, as they help to make your erection last longer and give you a more powerful orgasm.
Perhaps the next best selling are masturbation sleeves. There are plenty of companies out there who have created them, so you can feel as though you are having vaginal sex, anal, or even oral. Some even work with pornstars to create casts of their bodies… so you can feel as though you are fucking them. It's a huge step up from just using your hand!
2. Erotic stories
Most people will put on some porn when they want to masturbate. Well, this Masturbation Month we are suggesting that you step away from your favourite porn site and instead look for something a little different.
Erotic stories are fantastic if you have a great imagination. You get to read about some kinky encounters and see what happens. You get to picture everything that those in the story do and imagine that it is happening to you. Many are often true stories, which is an added thrill.
It's a huge turn on to read about sex instead of watching it, and sex stories never seem to follow a pattern. Each is unique, and because you are reading it there is no sound to play. You could technically read on your commute to work and no-one would have any idea! Not sure where to start? We have a few erotic stories you can read. Try them and see if they are right for you.
3. Jerking off instructions
Don't worry if you can't drag yourself away from your favourite porn site. It can be tough to make the switch from watching porn to reading it. However, there might still be something you haven't tried on your favourite site.
Jerking off instructions, better known as JOI, are exactly what they seem to be. You will usually get a hot woman on the screen, slowly stripping for you. As she does she'll tell you how to touch yourself.
She might instruct you to slowly playing with your balls while she plays with her tits. She will even jerk off with you, telling you when she is about to cum so that you can cum with her. It is a kinky way to masturbate, as you'll try to hold back your orgasm until she tells you to cum. You'll even find that you touch yourself in new ways, thanks to their instructions!
4. Edging
Holding back your orgasm can actually lead to one of the best orgasms of your life. This technique is called edging. You will take yourself to the very edge of orgasm and then stop masturbating. You'll then build up to your orgasm again and repeat the process until you are ready to cum.
In order to do this you'll need to learn where your point of no return is. Since it is Masturbation Month, is there a better time to do it? We think not, so get jerking off! Your point of no return is the point of orgasm where you cannot stop yourself from cumming.
It will take a little work to figure out the fine line but once you do you'll find that it leads to an intense orgasm. It'll be stronger and more pleasurable than you could ever imagination. Best of all you can then take this masturbation technique into the bedroom! It is especially useful if you cum too quickly, as you can then stop and go down on your partner before going back to having sex.
5. 100 to 1
Sometimes the internet has some fantastic ideas. One of these ideas is the 100 to 1 challenge. This is a masturbation challenge, where the participants jerk off while counting down from 100. They are not allowed to cum until they reach the number 1.
It might sound easy, but it is actually a tough challenge. You'll find that you slow masturbation towards the end in order to reach the number one… but it isn't just fun to try for yourself.
Plenty of people are recording themselves doing it and posting it online. You can listen to people counting down from 100 while they masturbate, and you'll hear when they start to get close. Not everyone makes it to the number 1, but it is a really interesting challenge and definitely one you should try this Masturbation Month.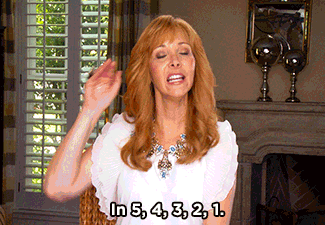 How will you celebrate Masturbation Month?
There are so many ways that you can celebrate Masturbation Month, and it's not like you need an excuse but we have given you five great ways you can jerk off. It's a fun way to celebrate and you might just discover a few more things you like when it comes to masturbation!
However there are so many other things that you could try in the bedroom. You might have heard of some kinky trends you want to share, or you might have discovered a mind-blowing technique you can't get enough of.
So why not share them with us? You can use the comment box below, so what are you waiting for? Share your thoughts and see what others have to say about your hot ideas.
Latest posts by Lara Mills
(see all)