Most of us like to have some noise on in the background during sex. We might start getting amorous with a movie or TV show on, but sometimes we'll choose to put some music on. It could be an artist we love, or something that makes us feel sexy.
Either way, music is a great addition to your sex session. The right music can really change the mood, turning a sensual and slow encounter to something hot and fast. You can strip slowly to it or match the rhythm of each thrust to the beat.
Finding the right music is tough. You want to find something perfect for your mood. So how do you create the ultimate sex playlist? I have the guide to help you.
Lyrics or no lyrics?
The first choice you need to make is whether or not you want to use songs with lyrics in your playlist or you want to have no words at all. Depending on my mood, I might opt for songs without lyrics and focus purely on the beat.
Sometimes, the lyrics can be a little distracting. You might have found a song with the perfect beat, but the lyrics don't match the sexy tone you are trying to set. Decide whether you want lyrics when you are making your playlist.
Got a song you love but find that the lyrics don't quite fit? You can always look for karaoke versions of that song. There are plenty online, ensuring that you can have the songs you want on your playlist without distracting lyrics.
What does the song mean to you?
There are going to be some songs ideal for a sex playlist, but for whatever reason they just don't work for you. For example, the song 'Haunted' or 'Crazy in Love (Fifty Shades version) by Beyoncé might set the perfect sexy tone, but they might also remind you massively on the film… and not in a hot way.
When you are adding songs to your sex playlist, making sure you take the time to think about just what it means to you. Does it bring back memories of someone else? If so, you might want to avoid choosing it.
Similarly, watch out for songs on soundtracks. You might be in the middle of hot and passionate sex, only for a song you heard in the cinema to come on. It can take you out of the moment, so be careful about what you choose.
Stick to the genre
If you have found yourself putting a few alternative rock songs onto your sex playlist, you are best sticking with the genre. A sudden change might really put you off in the middle of the moment. Try to at least go for similar sounds so that the songs blend seamlessly into one another.
It can help to look at playlists for the type of music you are looking at. Music subscription services such as Spotify or Apple Music have tons of playlists for you to choose from, featuring a range of different genres. You can listen and like any of the songs to come back to later.
It is going to take time to put together your perfect playlist, so give yourself that time. Look for music in different places. Ask friends. Check out what others suggest on the internet. You are sure to find something to fit the genre.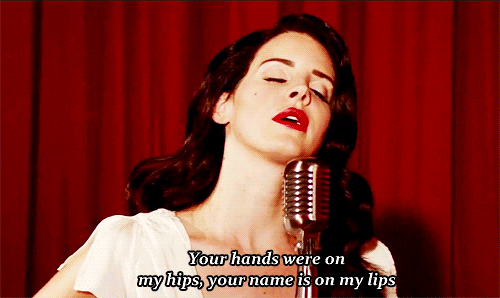 Use the radio to find more
If you have asked around, looked online, and find that you are still coming up short, then you should turn to your music app for some help. Both Spotify and Apple Music have a 'radio' function, which is great for finding songs similar to those you love.
Got the perfect song for your sex playlist? Create a radio station based on it. The app will find songs with a similar theme. All the songs it plays will be similar to it in some way, so all you have to do is sit back and listen.
It is an amazing way to discover new music to add, as often it'll play songs you've not heard before or ones you simply didn't think about. They will work well with the song you found too, ensuring that your task of making a great playlist is going to be so much easier.
Sex playlists for all occasions
I am happy to admit that I have a few different sex playlists for all occasions. I have some without lyrics for when I'm feeling sensual and seductive. I have some for when I am stripping for my partner and teasing them. I even have a playlist for rough and hard sex, featuring a lot of rock music.
Playlists are personal, so just what you put on it is completely up to you. Hopefully this guide will have given you ideas about things to put into yours. Want to share your ultimate sex playlist? You can tell us about it in the comment box below.
Latest posts by Lara Mills
(see all)