When people think of Fifty Shades they tend to think of the kinkiest, dirtiest sex they can. The most extremes of BDSM tend to be thought of as on the Fifty Shades scale. If you have read the books or seen the film, then you'll know that this isn't necessarily the case. The sex isn't too extreme and, when it is, it is short lived.
So what is it actually like to have Fifty Shades sex? Is it as kinky as people believe, or is it just not the sex that we are used to? We take a look here on the Escort Ireland blog.
Spanking
You might have seen the Fifty Shades film. If so, you might remember one particular scene where Christian bends Anastasia over his knee and gives her a good spanking. This is, in the series, Ana's first real introduction to the world of BDSM, as before this they just have pretty standard vanilla sex. In the books and in the film it is a huge thrill for her. She isn't expecting it, and while it does take her by surprise she seems to love it. So what about real life?
In reality, spanking can actually be incredibly kinky. First of all you'll need to put a lot of trust in your partner. When you have that, there are so many different things you can do. For your first time you might find that it is easier to simply kneel over your partner's lap and let them bring their hand down on your ass. For the future, as Ana discovers, you might want to try other things. Spanking doesn't have to be with just a hand. You can use floggers and spanking paddles for extra fun!
But how does it actually feel? It feels pretty damn good. You get a kinky thrill from being spanked, especially if your partner asks if you have done something to deserve punishment first. You'll find that you are excited for each strike and you might even beg for more.
Period sex
This doesn't appear in the films. Mainly because a lot of people out there hear the words "period sex" and immediately freak out about it. "It's disgusting", "it's dirty", and all that jazz. These are probably the same people who won't eat the bruised part of a banana but will happily go down on someone.
In the books, Christian discovers that Ana is on her period. He spots the string of her tampon dangling between her legs. He then pulls her tampon out and fucks her.
Period sex can actually be fantastic. There is no better way to deal with cramps than orgasms. Seriously. They help to kill the pain, and having orgasms can actually make your period hurry along a little. Win/win!
The issue with doing it like they do in Fifty Shades is that you get no warning. Christian literally takes her tampon out and then fucks her. If you are going to have period sex in real life, give your partner a little warning. You can then figure out which days are going to cause the least amount of mess and prepare for it. Just remember that it is going to get a little messy, so fresh towels and wipes are a must.
In reality, period sex is just like any other sex… but messier. That is the only difference, so if you can get over that you might just have some of the best sex of your life.
Tied up
Giving up control in the bedroom is a huge thrill. The problem is that sometimes we are terrible at it. This is why restraint and bondage are such big fetishes, and they are well and truly explored in the world of Christian Grey.
There are many different times throughout the series that Ana finds herself tied up in some way and fucked. She has been tied to beds, tied crosses, tied to… well, pretty much anything. Sometimes she has had spreaders strapped to her legs to keep her legs apart just for Christian.
If you trust your partner enough, this feels sexy as hell. The whole point of this is the tease. You'll be tied up and teased by your partner very slowly. They'll want to make you beg for it, which means every stroke will be slow. It'll be torture but it will be oh so good!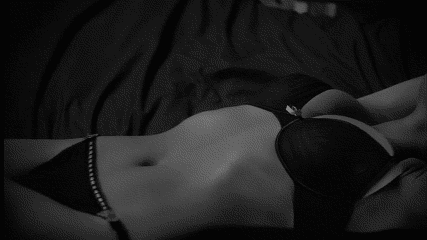 Public sex
Looking for that extra thrill? Public sex might be the best thing. In the Fifty Shades series, Christian and Ana fuck in a number of locations, but perhaps the most iconic is in the elevator. Christian slips his hands under her dress and fingers her. They are surrounded by other people. They could get caught. And yet it is incredibly sexy.
The whole risk of getting caught is what makes this such a sexy act. You could get into a lot of trouble for doing it, but that just makes it even more exciting.
However, not everyone can get away with being fingered in a lift. So instead why not try somewhere a little more private while still, technically, being public? For a lot of people, this means your garden is perfect. You are still outside in public, but it is also the privacy of your own home. You'll just have to keep the noise down to avoid arousing suspicion.
Is Fifty Shades really that kinky?
There is a lot of sex in the Fifty Shades series. And we mean a lot. You can hardly turn a page without Anastasia saying "oh my" about something sexy Christian does with his fingers/tongue/cock.
However, not all of it is kinky sex. In fact, a surprising amount of it isn't that kinky at all. It is just normal vanilla sex with a few kinky twists.
Have you ever fucked like in Fifty Shades of Grey? Let us know all about your experiences by leaving a comment in the box below.
Latest posts by Lara Mills
(see all)