When you have a fetish it can be difficult to talk about it. Some people might instantly judge your fetish without knowing much about it, and that is something that many with the feederism fetish deal with on a regular basis.
It is a fetish which has grown massively in popularity over the last four years, but most people have absolutely no idea what it is about. They don't know what it is or even how it came to be. They also have no idea why this fetish might turn someone on. So what is the feederism fetish and why is it so popular?
What is feederism?
When it comes to feederism, many are confused. They think "why can't people just stop finding it sexy?" but it isn't as simple as that. Fetishes are things that we cannot control. We can't stop ourselves from being turned on by something, even if it seems a little bizarre. So what is it?
The feederism fetish is where one partner, often referred to as the feeder, will feed another person for the purposes of sexual arousal. It's a huge trend currently, with some people happy to watch others just eat if they feel like it. However, feederism tends to focus more on someone physically feeding someone else.
Some assume that it is all about big beautiful women, but it isn't. Many find that it is the slave and master aspect of it which is so much more appealing. It is BDSM with food, so why wouldn't people like to explore this fetish?
Gaining in popularity
Recently, Pornhub Insights and UNILAD decided to take a look at feederism. They wanted to know just how popular it is, and why it is gaining in popularity. Their insights page tells us a lot, showing that in just four years the number of searches for it have grown massively.
Pornhub Insights tells us that "as of March 2018, Feederism searches are 600% more popular than they were in July 2014". In under four years there has been a 600% increase in searches. That's massive!
So why might it turn people on? As I've mentioned before, it is a part of BDSM, and is about control. You are feeding someone else and allowing them to take control of the way that you eat. To some this is a huge turn on and incredibly thrilling.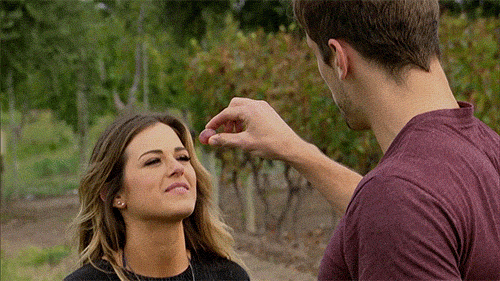 What do people search for?
There are certain terms we shouldn't be surprised are popular when looking for porn relating to the feederism fetish. One of the most popular is "belly stuffing", with "feedee" coming in a close second. They are focusing on the act itself.
Others want to see "BBW" as part of it, with a huge number of searches relating to "BBW" or "SSBBW". BBW stands for big beautiful woman, while SSBBW is super sized big beautiful women. It seems that, to many, sizes matters in feederism porn.
"Gainer", "feeder", and "stuffing" are all popular terms, as are the variations. It seems that it is relatively easy to find this type of porn, as a lot of the search terms are similar. This means that, if you have this fetish, you'll find it so much easier to find what you are looking for.
Who looks for it?
In true Pornhub Insights style, they didn't just want to know how many times it is being searched or what kind of things people are looking for. They also wanted to know just who was looking for this type of porn. They went into the demographics in order to tell us more.
It seems that men are more likely to search for it be 45%, and that those visiting Pornhub Gay are 30% more likely. So if you are gay or a man, feederism is more likely to turn you on. Why? We're not entirely sure.
It also seems that, the older you are, the less likely you are to show an interest in it. The feederism fetish is more prevalent in the 18 to 24 age bracket by 63%. 25 to 34 year olds are just 3% more likely to search. The other ages tend to fall into the negative.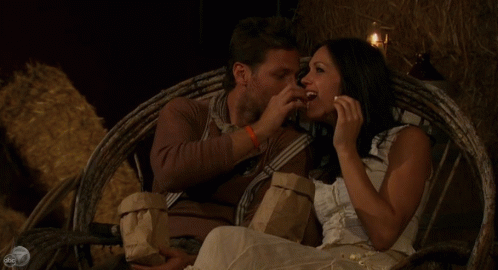 An unusual fetish?
For many this is a weird fetish that they just don't understand, and that is fine. Not everyone is going to understand every fetish. It isn't for them. Really, be definition, a fetish is any sexual interest that doesn't fit the norm, so is it really that unusual?
Have you any experience with the feederism fetish? What do you think about it? We'd love to hear from you. Let us know what you think by leaving a comment in the box below.
Lara Mills is a writer who has four years of sex industry expertise behind her. Since she entered the adult industry, she has worked on the Escort Advertising forums, before moving into her current role three years ago.

Since then she has gained a fine reputation with her blogs on sex advice, sexual health and amusing news stories from around the globe. She is also a campaigner for the rights of sex workers from all over the world.

In her spare time, Lara keeps herself active by going running, and is something of a film buff. She also loves to go travelling.
Latest posts by Lara Mills (see all)