Most people have their own expectations about what it will be like to go on their first escort date. However, often these expectations don't match the reality, and for first time punters, knowing what to expect can be half the battle to overcoming your nerves and simply enjoying your time together.
When you know what will happen on your first date you feel more at ease. You won't find yourself worrying about what could happen. Instead you'll be able to relax, because you know what to expect. The only surprises you'll get will be good ones.
So what is a first escort date like? Here on the Escort Ireland blog we have the ultimate guide for first time punters.
Making the booking
If you are looking at this, the chances are that you have already found your dream escort to call for a date. You might have read through their profile many times and be eager to get the courage to just give them a call and make the appointment.
It is nerve-racking, which is why it is good to know what to expect. You should, unless the escort states otherwise on their profile, always call an escort to make a date. If you have anxiety or are just nervous, then you might be tempted to send an email or a text. However, most escorts prefer to speak to you instead. They want to get to know you better, and this is easier on the phone.
Writing down what you want to say first can make a huge difference. In the heat of the moment you might forget something, so a quick note somewhere can be useful. You should also work on keeping the conversation brief. A lot of escorts will have "clients" calling them and trying to keep them on the phone for as long as possible. They are time wasters and have no intention of making an appointment. So if you want to be taken seriously, you'll want to keep the conversation to the point.
Make sure you have a time and date in mind, as well as a few backups just in case the escort is busy on those dates. You should also ask if they are comfortable talking about your requests on the phone. Some prefer to not do so for privacy reasons, so ask and you will be clearly told what their preference is so that you can discuss the details of the appointment.
Getting to your date
Usually, at some point before the date, you will need to send some form of confirmation to the escort to let them know that you still want to have the date with them. Often this is in the form of a quick text message, so don't forget to send them the confirmation!
Once you have, it is just a case of getting to your first escort date. But first you'll need to properly prepare. Make sure you have had a proper shower before you go. By proper shower we don't mean standing under the water for five minutes and hoping that is enough. We mean paying special attention to your entire body and making sure you are clean.
Dress nicely. You don't have to put on a three-piece suit, but don't turn up in sweaty jogging pants and a t-shirt with holes in it. You want to make a good first impression. You can also help this first impression by arriving on time to your date. Turning up late is going to put a downer on things… and the escort might even refuse to see you!
So many sure you know where you are going. Plan your route ahead of time to make sure you don't get lost, or stuck in traffic. Try to give yourself a little extra time, just to be on the safe side, and that way any surprises in traffic or confusing streets can be dealt with.
Even if you try your best, circumstances might mean that you are late to the appointment. If you know you are going to be late, call the escort as soon as possible. They will appreciate the head's up and might still be willing to see you. If you don't tell them, they might simply refuse to continue with the appointment, since you didn't even let them know what was going on.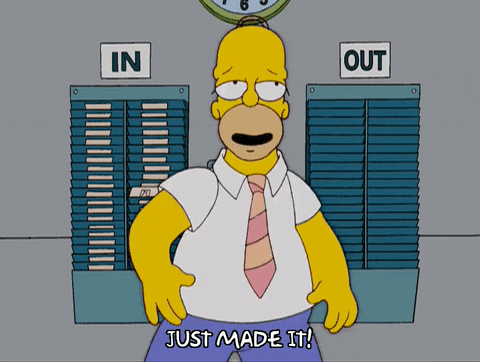 The beginning of the booking
Once you have arrived at the location you'll be given further instructions on how to get to your chosen escort's door. When you meet them, they will greet you and help you to relax a little, especially if you have told them ahead of time that this is your first escort date. They'll want you to enjoy your time with them and so try to put you at ease.
Deal with the business part of the appointment as soon as possible. Don't make the escort ask for the fee as this can really ruin the mood. Instead hand it over as soon as possible.
After that you'll be offered a shower. Take it. Even if you left the shower and headed straight to the booking you should take it. Your nerves mean that you might be a little sweaty from your journey, and it is always a good idea to freshen up. Plus, the hot water will help you to relax a little.
When you step out of the shower the appointment can begin. If you are still feeling nervous make sure you tell your chosen escort this. They might decide to give you a slow and sensual massage to help put you at ease.
After your appointment
Sometimes you can be left feeling as though the appointment went by far too quickly. The temptation during the appointment is often to ask if you can have a little more time. However, many escorts can't accommodate you. They may have other appointments later in the day that they need to prepare for or other plans.
Instead, take it as a lesson to book longer in the future, and when your appointment does come to a finish, make another booking as soon as you can. This will show the escort that you enjoyed your time together, and you'll feel happy knowing that you have a great time with a sexy escort in the future.
You may be offered a shower when you are done. It is a good idea to take it, just to freshen yourself up and prepare yourself for the real world. When your time is up, leave. Don't linger or try to stretch the time out, as this can put an escort off seeing you again.
There are some things you can do after the appointment to. You can share your experience with others by writing an escort review. This will let other first time clients like you know whether this escort is the one to see. So why not try it now?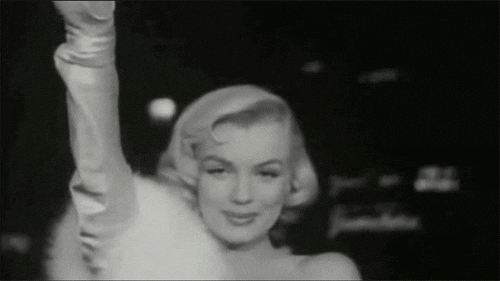 Tips for your first escort date
Nerves are perfectly normal and acceptable on your first escort date, and as long as you have mentioned these nerves to your chosen escort you'll find that things go a lot smoother. Many escorts pride themselves on offering a great experience, and so they will work to put you at ease and help you to relax.
There are so many different tips and tricks out there that can help you prepare for your first escort date. Maybe you have some tips of your own you want to share, or questions about what to expect?
You can share these tips by leaving a comment in the box below. You can tell others what your first experience was like or ask your questions about what to expect!
Latest posts by Lara Mills
(see all)