Modern science and technology has made huge waves in our sex lives. It used to be that phone sex was just talking dirty on the phone, but now there are sex toys you can use which will copy the movements the others feel. This means that your partner will be able to feel everything that they do to them, regardless of whether you are in the same city or even the same country.
For some people, these advances in technology are great as a novelty, but they want a more permanent solution. They want to try and find a treatment of some kind which can massively improve their sex lives. It turns out that there are a number of different things you can try, but could a penis treatment really make the difference?
Shockwave therapy
You might have heard about shockwave therapy before. This modern treatment is said to be highly effective in a number different areas, particularly in orthopaedic and rehabilitation medicine, as well as helping chronic pain sufferers. The full name for it is extracorporeal shockwave therapy (ESWT).
However, many different facilities around the world are using it in order to try and help your sex life. They claim that it can help to fix your libido and sexual issues, as well as eliminating erectile dysfunction and increase the size of your penis. By using low intensity acoustic pulse waves, physicians can treat poor blood flow, which is one of the biggest problems facing those with erectile dysfunction.
In typical cases, you'll apply numbing cream to the entirety of your penis and balls. Then you'll receive the treatment, which feels like an intense vibration. When it is over, your penis might look slightly red in colour but the effects last for around a month. It takes just twenty minutes too, so many feel that it is worth it.
P-shot
Earlier this year many people were talking about the latest trend in vaginal treatment, which was the O-shot. It seems that there is also a version of this for men, called the P-shot, which is said to help make your penis appear larger in size and feel rejuvenated. It sounds a little scary, because it involves an injection, but it isn't quite as terrifying as it seems.
A small amount of blood is drawn from your penis. It is then traferred to a centrifuge, which separates the platelet-rich plasma. The PRP is then re-injected into your penis, stimulating the blood flow and helping to enhance your member. This kind of penis treatment isn't really new, as people have been injecting PRP into other areas of their body for years.
Often this treatment is accompanied by the use of a penis pump in order to help users get the most from it. With regular use throughout the month, it can lead to intense orgasms and longer lasting erections. In some cases it is combined with the shockwave treatment, which can help to enhance the effects.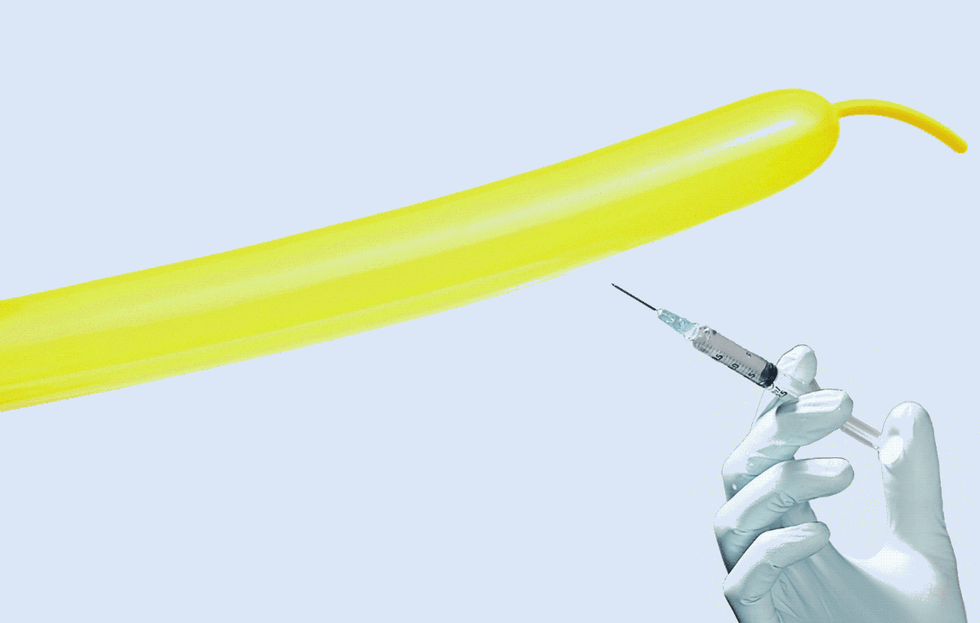 Red light
Red light treatments are increasingly popular at the moment. Exposure to sunlight has a number of different benefits, but it is not without dangers. When it comes to your cock, people do not want to risk it. This is why many want to use red light instead. It is said to be a low-risk method for it, though there are currently no FDA-approved items on the market.
It works by helping to increase the vitamin D production in your body (yes, vitamin D for your penis) and helping to improve your mood. However, the lights are quite expensive, with some costing around a grand for a full body LED red light therapy device.
One of the reasons it is so appealing as a penis treatment is that you can do it from home. You don't have to go to a special facility to have it done. Instead you can do it from the comfort of your own home if you buy the light yourself. Many claim that it makes them feel as though they have popped Viagra, as it gives them longer lasting erections.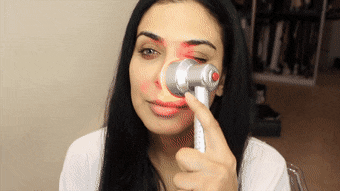 Is a penis treatment worth it?
For many people, the long lasting effects of a penis treatment makes them worth it. Many report that they leave them feeling amazing, with harder erections and even bigger looking cocks. Are they worth the money though?
Really that depends on what the problem is. If you have had to deal with erectile dysfunction for a while, you might find that it is better in the long term to speak to your doctor about it. It might be scary to do so, but they'll be able to help you figure out the cause of it so that you can deal with it properly.
Latest posts by Lara Mills
(see all)