Ok, women get self-conscious about almost anything and everything that is attached to their bodies. They feel self-conscious about their hair, their clothes, their Michael Kors bags, their nipples, and a lot of other things.
However, despite what women, or what even society think about the inner workings of a man's mind, humans with an XY chromosome do feel anxious about some of their physical attributes too. These attributes can be height, skin, muscle (you won't believe how many friends of mine want to look jacked), and of course, penis size.
A lot of guys believe that being the biggest means that they are the best amongst the species of men, hence the reason why so many of them would work out at the gym for 3 hours a day, 5 days a week. This kind of mentality makes men believe that if they have a cock that's less than 4 inches, they are deemed weak and unworthy. God, that's sounded like something Gerard Butler from '300' would say…
Anyway, that urban myth also led people to believe that if a guy has a small cock in general, it will still be small when hard. Right? WRONG.
The day in the life of a self-conscious man
From what we have learnt from television and Men's Health magazine, let's try and depict what a guy with a cock that 'looks small' when soft, would be thinking for the whole day.
Guy wakes up at 7:32 AM and didn't have his morning glory. Guy showers himself and has his breakfast. Guy gets on the subway to work, where he spots another guy that looks like he's been powerlifting for the past 8 years of his life. Guy stares at him and thinks that he has a pretty huge sausage.
Guy gets to work and hears his asshole colleagues talking about how the girl he banged the other night wouldn't stop complimenting his 'big cock', even when it was flaccid. Asshole colleagues boast how big flaccid cocks mean bigger hard cocks, and that women only love big cocks, but guy gets on with work, even though those words are still ringing in his ears.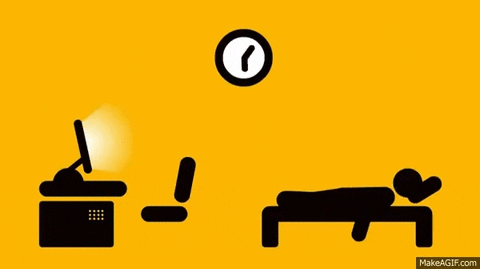 Guy gets home work, turns on his favourite porn channel but switches it off 5 minutes later, because the stud that starred in the film he was watching had a long flaccid cock. Guy goes to bed and cries believing that his 2-inch soft dick will never reach 7 inches, and that no girl would respect him in the bedroom.
Now, you may think that no man really thinks like that, but in reality, the belief that if you don't have a big cock to begin with, means that you're joke is very infectious. There are guys as young as 16 that are thinking this way! Luckily for men, science is on their side, since the truth is far away from the fiction.
The big, hard, throbbing facts that men need to hear
If you've already sceptical on the facts that I'm going to talk about in this article, then maybe some anecdotes from Reddit, Yahoo!, and BodyBuilding would appear more believable to you. Although, a guy going from 1.5 inches when soft, to 7 inches when hard, does sound unrealistic…
For those that do want to listen to me, a 2-inch flaccid cock does have the potential to stretch up to 7 or 8 inches when it's hard. No! That's bullshit, Zoe! You're talking out of your ass, and you don't even have a cock, so you don't have the right to talk about this subject matter!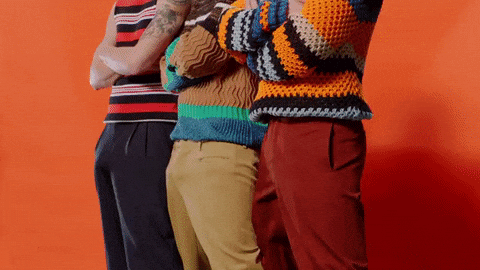 Well, you're right. I don't have a cock, but I have been with a guy that's 3 inches when soft but shot up to 6.5 inches when hard. Am I still talking out of my ass?
One myth that needs to be broken is that the penis is not made up of muscle. It consists of tissue that acts like a sponge when blood travels from your head to your crotch. Just think of your cock as a balloon; the skin stretches and it gets enlarged when you pump air into it, that's how the cock works.
Kinsey Institute Indiana University published a study in 2015 about penis size, which states that smaller, flaccid penises get erect at a greater percentage than larger, flaccid penises. The research made also discusses micropenises, and how it affects fewer men than some people think. This study has been performed on 2,500 men; so you can't make this shit up in a book.
What do these facts about penis length mean?
It means that just because you're tiny when you're soft, doesn't automatically mean that you're tiny when hard; that, and the fact that there's no such thing as a 'normal-looking' cock.
If you've read the 2nd paragraph in Indiana University's study, the average flaccid penis ranges from 1-4 inches long, and 3 inches is a big difference. Therefore, you shouldn't think that the size of your cock when soft is an indicator of what it would look like when it's hard.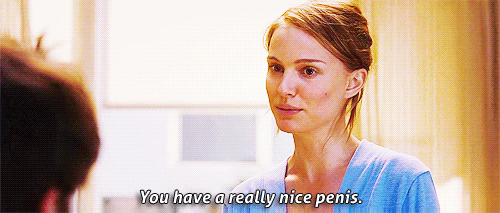 If you're finding it difficult to get the concept of size out of your head, then learn this: the average size of a woman's vagina is 4 inches. Yeah, let that sink into your head for a few minutes.
If you are a part of the percentage that does have a 'micropenis', remember that having a 2-3 inch penis also has its benefits when it comes to bedroom antics. For example, you can do anal sex without hurting the girl, and there is a smaller chance of you injuring yourself when doing a crazy position against the wall.
Overall, I think that men, and women, should remember the old English idiom of not judging a book by its cover.
Latest posts by Zoe Jaspers
(see all)