Giving oral tends to be a bit of a Marmite experience. You either love it or you hate it. You might be someone who can't wait to bury your head between their legs and put your tongue to work… or you might be thinking that there is nothing worse than this act.
It's a struggle for many, especially for those who wish they enjoyed it more so that they could pleasure their partner. They want to make them feel good, but finding ways to enjoy the act itself seems pretty much impossible. So what can they do? Can you learn to enjoy giving oral sex more?
The taste and smell
For many who find it a struggle to enjoy it, they say that it is the taste and smell that becomes the biggest obstacle for them. Some love how the pussy tastes, or how fragrant it is. They find that it is sweet and tangy in the perfect combination. But not all vaginas are the same. Some will taste and smell different, and not necessarily in a good way.
There are certain foods men are certain can change the way that their semen tastes, and the same theory applies for women. Some food items are said to change the taste, though just whether they do or not might be a little more trial and error than anything else.
However, a good wash can make a difference. The vagina is naturally self cleaning, so you don't have to worry about shoving any soaked tampons up there (which can cause more problems than it fixes). Just take a long shower together and take the time to clean each other. It'll be erotic and it can take the edge off.
The important thing to remember is that shaming her for it isn't going to change anything. In fact, it will make her more self-conscious, causing her to tense up more. It isn't something you can really change, so this may just be something you have to work to get over yourself.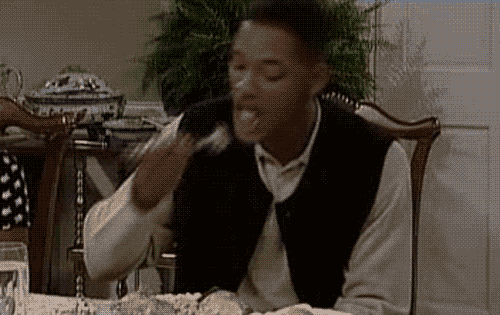 It starts to hurt
In the movies, sex always goes according to plan. It transitions smoothly from kissing to foreplay (where the woman always seems to have multiple orgasms) to sex (where the man lasts forever). Afterwards they lie down next to each other in bed with the sheet just barely covering his groin while also being placed neatly across her chest. Convenient, right?
Real life isn't like this. Great sex requires a little work, and it is the effort and work required for giving oral that can put some men off. For example, they might find that their tongue and jaw starts to ache after a while.
There's actually a reason for this. If you find that this is a common problem you face, then it is because of the way you perform oral. You should move your entire mouth to her pussy, instead of just your tongue. Really get stuck in there and you'll notice the difference.
By taking your mouth to her pussy instead of reaching with your tongue, you'll be reducing the strain on your tongue muscles. Use the flat of your tongue to lick her clit, and you'll find that this has a much more intense feeling for her than the tip of your tongue might. Plus, it'll show dedication to the task as you want to bury your face there.
Unresponsive
This part applies to pretty much all sexual activities, but if your partner is unresponsive during the act, it can make you really dislike giving oral. You aren't sure if they are enjoying it, or if they even want you to continue, and so you might just stop and move on to other things.
The best way around this is to do something that a lot of people are uncomfortable with doing. That's right, you'll need to talk to your partner about what they want. This is only a guess, but you can't read minds. If you could, you'd know if they were enjoying it or not.
Take the time to sit and talk to them and ask if they like it when you are giving oral. If they say yes, say that you'd love to hear that they like it while you are doing it. It is a turn on to know your partner is enjoying themselves, and if you don't get this feedback, you might find that you just don't like it.
Giving oral sex
These are just a few of the factors that people tend to struggle with when it comes to giving oral sex, but they can really make it difficult to enjoy doing it. Talking to your partner can help a hell of a lot… but is there anything you can do if you just aren't sure how to do it?
You could check out our five oral sex tips for some ideas, or you could check out the comment box below. You might find a few amazing hints and techniques there to try out!
Latest posts by Lara Mills
(see all)