We all like to indulge every now and then, and when we do we are told that you can "never have too much of a good thing". But the internet claims otherwise. The internet is filled with experts saying that, actually, you can. And sex is no different.
It seems that some believe that there is such a thing as too much sex. We might not be so convinced… so is it possible to have too much sex?
No such thing?
We constantly hear people say that you can never have too much of a good thing, but then people also say that you can have "anything in moderation"… so which is it?
According to Dr. Lauren Streicher, "there's no such thing as too much sex". Or at least medically speaking. She advises that you should "listen to your body", and that "if you're sore or tired, then don't have sex".
To us, this seems like pretty sound advice. As long as you are having sex safely, it seems that you can't actually have too much.
Too much sex
On the other hand, it is important to note that Dr. Streicher also points out that, if you are sore or tired, you shouldn't be having sex. In other words, if you have a lot of sex, the chances are that having even more could hurt you or your partner and cause you harm.
In other words, this sounds suspiciously like you can have too much sex, and a number of other websites have agreed. New Health Advisor tells us that "you should probably be worried about having too much sex".
It's pretty concerning to hear that the fun thing we all love to do might actually be bad for us if you have too much, but what are the side effects of having too much sex?
Minor problems
For the most part, the different side effects of having a lot of sex seem to be pretty minor. We are told that rug burns and bruises are one, though honestly this can happen if you have sex in a new position on the floor. It isn't necessarily because of having too much.
There are also a few other things that we can imagine happening if you don't pay attention to your body and your own needs. For example, dehydration, UTIs, muscle strain and soreness are listed as other effects.
But again, these are avoidable. In terms of UTIs, simply using the toilet before and after sex can help to solve this. For dehydration, ensuring you drink enough throughout the day and during an intense BDSM session can help. Muscle strain and soreness can happen at any time, such as during exercise, and so knowing your limits will fix a lot of these problems.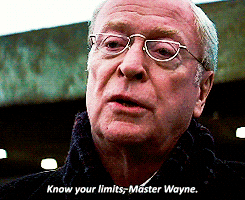 The more extreme effects
Of course, there are a few other side effects of having too much sex, and these are a cause for concern. Injuries in the bedroom are pretty common. Going at it too hard or too fast could result in a penile fracture, which is incredibly painful. Usually this happens in the girl on top position, so take care if you want to avoid pain.
There is also the rare side effect of having a heart attack. We've all heard stories in the papers about people having a heart attack during sex. If you have a history of heart problems, you are best taking care during sex.
But can you really have too much sex? We aren't so sure. Pain and soreness can happen at any time, and it isn't necessarily linked to having a lot of sex. You'll know your own limits, so pay attention to them and you should be fine.
Lara Mills is a writer who has four years of sex industry expertise behind her. Since she entered the adult industry, she has worked on the Escort Advertising forums, before moving into her current role three years ago.

Since then she has gained a fine reputation with her blogs on sex advice, sexual health and amusing news stories from around the globe. She is also a campaigner for the rights of sex workers from all over the world.

In her spare time, Lara keeps herself active by going running, and is something of a film buff. She also loves to go travelling.
Latest posts by Lara Mills (see all)