What started out as a "wouldn't it be funny if" has now happened. Donald Trump has won the Presidential Election 2016. For some people out there, this is great news. Others are packing their bags. They want out of the country where a man who isn't allowed access to his own Twitter account is being given the nuclear launch codes. And frankly, we can understand why.
Millions of people across the US are looking for a new place to move. They want to go somewhere fun, somewhere exotic… somewhere with Donald Trump as president. Can't say we blame them.
If you are living in the states and looking for somewhere new to move, you might want to consider Ireland. Here are 7 reasons to move to Ireland from US.
1. The people
One of the best things about making the move to Ireland from US is that you get to meet a lot of amazing people. The Irish are known for being friendly, and also for their sense of humour. With many feeling unwelcome in America thanks to Trump, it might be time to head to the Emerald Isle.
The Irish are some of the friendliest people you will ever meet. Don't believe us? Take a look at the Escort Ireland forum. This close community will make you feel welcome, whether you want to talk about the election results or you favourite TV show.
2. Language
Ireland and its people have a rich language for you to learn about. Gaeilge, often referred to as simply Gaelic, is a language still popular in the country, and no matter where you turn you will see it in use. Road signs and shops still commonly sport it… and the Irish people still speak it.
One of the best things about Gaelic is how it sounds, especially when you are feeling stressed out and there are no words in English to do your anger justice. You could learn a little bit of Gaelic to help you let it out. As Clisare states in the video above, you aren't really fluent in any language until you can swear in it.
3. Enjoy a good drink
There are plenty of things that the Irish do well. Alcohol is one of those things. Whether you want to enjoy a pint of Guinness or a great Irish whiskey, there are plenty of places to go for a good drink.
You could just head to a pub to meet the locals, such as Lanigan's Pub on Eden Quay. You could also treat yourself to a tour of the Guinness brewery and whiskey distilleries in the area. There is no whiskey in the world quite like an Irish, so take a look and see where you should go to experience a classic Irish drink.
4. Beautiful scenery
Ireland is better known as the Emerald Isle because, no matter where you are, you can find gorgeous green landscapes. This is thanks to the Irish weather, which means that it is almost always raining. However the rain helps to make Ireland a really beautiful place to visit. You'll discover stunning scenery that will make you keen to move to Ireland from US.
The Cliffs of Moher bring plenty of tourists to the area to enjoy their views, while places like Blarney Castle give you the chance to explore the country's heritage. Why not take a trip and kiss the Blarney Stone? No matter where you go in the country you'll find incredible views.
5. Busy cities
While the idea of exploring and finding all of the best sightseeing spots in the country is appealing to some, it might not be for you. You might instead be hoping to spend time in the cities instead. You'll be glad to hear that there are plenty of cities and towns in Ireland busy enough to keep you occupied.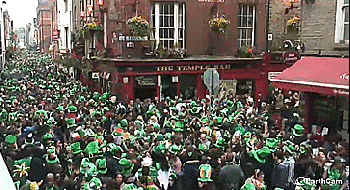 There are so many different things for you to see and do in the cities. You could go on a pub crawl, try some fine dining in restaurants, or you could just spend your hard earned money and go shopping. Dublin has a fantastic number of shops for you to visit, while County Kerry has some excellent local dining experiences.
6. Amazing entertainment
When people think of Ireland, they might think of music. If you are a fan of music and want to enjoy some great bands playing live, you can find some excellent bars to visit. Why not head to Galway? The Tig Coili on Mainguard Street is often filled with local musicians ready to strike up and play at any moment. Not a fan of that kind of music? The Tigh Neachtains on Cross Street often has a nice American bluesy feel to it.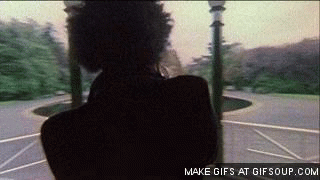 Given all that has happened over the last few months with the build up to the election, you might just really need a laugh. If so, why not head to a comedy club? City Limits in Cork is a favourite for many, and gives you a chance to really get up close and personal during the gig. You are sure to forget all about Trump on a night out here.
7. Sexiest escorts!
Of course, one of the biggest appeals for making the move to Ireland from US is the number of sexy escorts you can find here. Whether you want to spend time with an Irish beauty or you are hoping to meet someone exotic, you can easily find them on the Escort Ireland directory.
If you want to enjoy a night with the best, why not check out the most reviewed escorts? These escorts have been highly rated by previous clients, so you know you'll be in for an amazing time. Treat yourself to a night with them and you'll be glad you made the move to Ireland from US.
Latest posts by Lara Mills
(see all)