The Kama Sutra is often thought of as the essential guide for anyone hoping to spice up sex. It has hundreds of positions for you to try, ranging from the intimate and exciting to the weird and wonderful.
The problem is that we tend to see the weird and wonderful positions first. They often seem far too complex to try in the bedroom, and if you do manage to get into the position it can be difficult to maintain. Even worse is the thought of getting it wrong and injuring yourself or your partner!
So what can you do instead? The answer is simply try a few other easy positions from the Kama Sutra. There are plenty to choose from, and we have selected our favourites for you to try for yourself.
1. The love lock
This one is a very slight alteration on the traditional missionary position, which is why it is so easy to get into. You won't have to bend over backwards or balance precariously to enjoy it. Simply kneel on the bed, let your partner wrap her legs around your waist, and go to town.
This is a great twist on missionary and will allow your cock to rub at her g-spot with each and every thrust. Still not enough to get her over the edge? You can get your hands involved. Slowly rub and tease at her clit as you thrust into her, or play with her boobs as you fuck. It might just push her over the edge.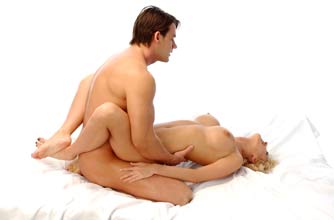 2. The reverse cowgirl
Most people know this position already, but there is a reason that it is such a popular position in the Kama Sutra. It feels amazing and is really simple to get into. You can either start in girl on top position and get your partner to spin slowly around for you, or she can climb into the position ready to go.
You'll be able to thrust your cock deep inside of her pussy, and she will be able to either sit up straight or bend forward in order to change the angle. This gives her more control and she can slowly grind on you to tease you or go hard and fast. Best of all she can tease her own clit as you fuck, leaving her feeling amazing, and if you are a fan of her ass you get the best view of it.
3. The milk and water embrace
Okay, so this position might not have the most enticing name out there, but don't give up on it just yet. It is a fantastically easy position to try, especially if you and your partner want to step away from the bed and start spicing up sex in other ways.
All you will need is a chair. Sit down in it and let your partner sit in your lap, facing away from you. This works even better if she gives you a sexy lap dance first and you can wrap your arms around her to tease her tits and clit. It might be just what you need to refresh your sex life.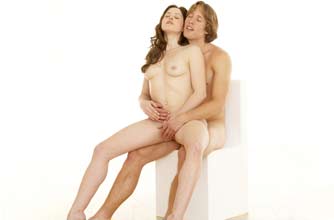 4. The pedestal
If you have not been blessed with the most sizeable of cocks, this is the position for you. It will allow her to feel as though your dick is completely filling her, and while it is a little more complicated to get into you'll find that it is totally worth it!
Get your partner to lie on her side and bring her legs up. Kneel behind her and slip your cock into her tight cunt. Struggling to get the right angle? Add some pillows under her hips. This is great for slow and intimate sex, and you'll find that you both finish in no time at all!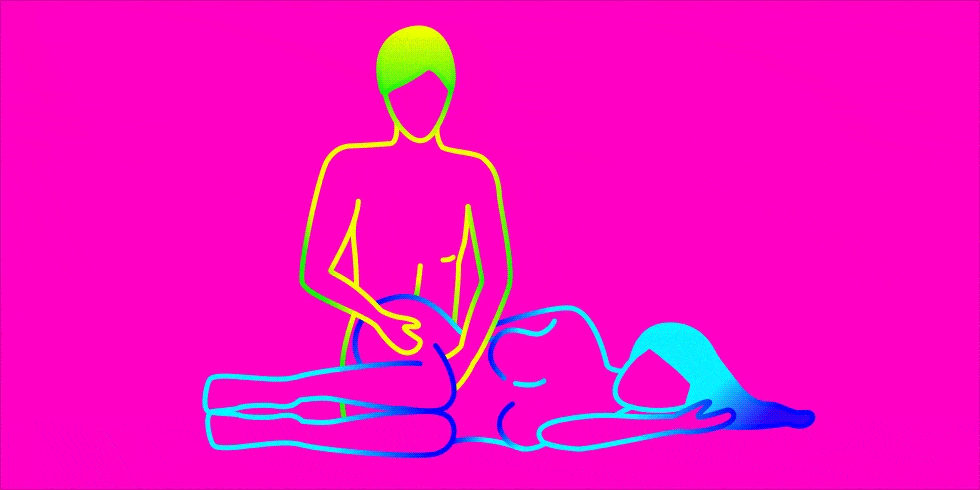 5. The tripod
Want to have a great quickie but running out of ideas? Try this fantastic standing sex position. Get a wall behind you or your partner so that you have that extra stability, and hold her leg up to allow yourself to slip deeper inside.
You won't be able to bury your cock in her pussy, but the angle means you'll be able to fuck fast. This makes it the ideal quickie position, and because you are supporting her by holding her leg up you'll both be able to go for longer.
6. The frog
If you are hoping to give her a hell of an intense orgasm, you should try the frog position. It is perhaps one of the most complicated Kama Sutra positions we have listed, but it is actually surprisingly easy to slip into this position once you figure out the logistics.
You should sit down on the bed while your partner squats over you, facing away. You can help to keep her stable with your hands on her hips, and she'll be able to control the speed and depth by bouncing up and down on your cock. You can rub her clit or simply let her rub your cock against her g-spot. This position will lead to one unforgettable orgasm!
Your favourite Kama Sutra positions
Trying positions from the Kama Sutra can seem a little intimidating at first. You'll think of the positions that seem to require you to be a gymnast in order to get into them, rather than the easy twists to traditional positions.
However we have six easy Kama Sutra positions for you to try. You'll find that these positions are perfect to spice up your sex life and inject a little more fun into your usual routine.
Have you got a favourite position you like to try? Perhaps you have some tricks to make the more complex positions easier to get into? You can leave a comment in the box below with your tips and tricks.
Latest posts by Lara Mills
(see all)